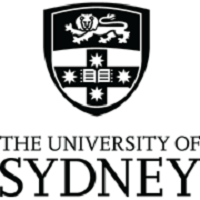 We are seeking to appoint a Postdoctoral Research Associate for projects focused on modelling magnetic fields in solar flares. This will involve data analysis and computation to construct numerical models for the solar coronal magnetic field before and after solar flares, based on solar data. The topology of the magnetic field models will be investigated using numerical and analytic methods, and the results interpreted based on models for magnetic reconnection. Results will be published in refereed journals.
About you
We are looking for a Postdoctoral Research Associate with:
PhD in physics or equivalent in a relevant field.
Excellent computational skills including the ability to write codes, in Fortran and other languages (e.g. IDL).
Skills in data analysis and visualization of data.
Proven research ability and evidence of self-motivation and research potential, including the ability to conduct research activities under limited supervision.
Demonstrated ability to conduct research/scholarly activities independently or as a member of a team.
Demonstrated written and oral communications skills, including preparing and making scientific presentations.
About us
The School of Physics at the University of Sydney is the leading Physics department in the country, with outstanding staff and students undertaking world-leading teaching and research. Our 114 academic staff and 157 postgraduate students conduct research across a vast range of interests from nanoparticles to clusters of galaxies and from theoretical modelling to laboratory experiments. With the support of 20+ professional, technical and administrative staff, the School of Physics teachers to a cohort of approximately 274 equivalent full-time student load (EFTSL) undergraduate students. With access to supercomputers, modern laboratory facilities and observatories, locally, nationally and internationally, the School of Physics is the premier environment for physics education and research. The School of Physics is committed to creating a diverse workplace by improving equity, access and opportunity. We want to create an environment where individuality is welcomed and celebrated. We are continuously working to identify and remove biases and barriers in an effort to make our workplace open, supportive and safe for everyone.
Since our inception 160 years ago, the University of Sydney has led to improve the world around us. We believe in education for all and that effective leadership makes lives better. These same values are reflected in our approach to diversity and inclusion, and underpin our long-term strategy for growth. We're Australia's first university and have an outstanding global reputation for academic and research excellence. Across our campuses, we employ over 6000 academic and non-academic staff who support over 60,000 students.
To be considered for this position it is essential that you address the online selection criteria. For guidance on how to apply visit: How to apply for an advertised position.
For further information contact Associate Professor Mike Wheatland, School of Physics on +61 2 9351 5965 michael.wheatland@sydney.edu.au
For information about the recruitment process, or if you require reasonable adjustment or support filling out this application, please contact Helen Efstathiou, Recruitment Consultant on +61 2 8627 7137 or helen.efstathiou@sydney.edu.au
Closing date: 11:30pm 15 August 2018 (Sydney Time)
The University of Sydney is committed to diversity and social inclusion. Applications from people of culturally and linguistically diverse backgrounds; equity target groups including women, people with disabilities, people who identify as LGBTIQ; and people of Aboriginal and Torres Strait Islander descent, are encouraged.
If we think your skills are needed in other areas of the University, we will be sure to contact you about other opportunities.
The University reserves the right not to proceed with any appointment.
How to apply:
Start your application by clicking the "begin" button.
.