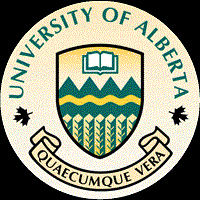 The University of Alberta, Faculty of Medicine & Dentistry, Department of Pediatrics and Women and Children's Health Research Institute (WCHRI) invites applications for a full time tenure-track Assistant/Associate Professor position with a focus on innovative clinical trial design.  The Department of Pediatrics within the University of Alberta is one of Canada's leading academic pediatric institutions in medical education and pediatric research.  The mission of the research portfolio is to conduct high-quality, clinically relevant research and translate knowledge to improve child health outcomes.
This is an exciting position ready to be filled by a researcher in the early stages of his/her career, ideally at the Assistant or Associate Professor level, who will build on the health innovation momentum in Alberta by developing a transformative and innovative research program for methods in pediatric clinical trials.  The successful applicant will join a larger community of investigators with the goal of helping to advance capacity, methodology, and innovative clinical trial design. Responsibilities are a mix of independent and collaborative research, supervision of trainees, and teaching opportunities.
The successful applicant will build an independent research program and compete for external funding.  He/she will be expected to offer strong research training for graduate students, postdoctoral fellows and other trainees.  The position will also include collaborating with other researchers and administrative activities.
The Stollery Children's Hospital, one of Canada's premier children's hospitals. The Stollery Children's Hospital is Western Canada's referral centre for pediatric cardiac surgery and a national leader in organ transplantation.
Clinical Investigation Unit(s) through the Northern Alberta Clinical Trials and Research Centre (NACTRC) – adult and pediatric research space is available to assess drug safety, pharmacokinetics, pharmacodynamics, and tolerability in a controlled environment.
The Women and Children's Health Research Institute (WCHRI), a partnership between the University of Alberta and Alberta Health Services, with financial support of the Stollery Children's Hospital Foundation and the Royal Alexandra Hospital Foundation.  WCHRI is the only research institute in Canada and one of the few in the world, to focus on women's, children's and perinatal health.  Collaborative research associated with this position will be conducted within the WCHRI's Clinical Trials Support Unit and Data Coordinating Center:

Clinical Trials Support Unit – WCHRI's clinical trials support team helps minimize the time required to initiate studies by facilitating regulatory requirements and ensuring that women and children who choose to participate in research receive the best care by experienced staff. The team currently provides support to local investigators and provides national coordinating support to KIDSCAN (emerging national network to support clinical trials in Canadian children).
Data Coordinating Centre – WCHRI's data coordinating centre (DCC) assists researchers in obtaining high-quality, statistically appropriate, verifiable data in support of their studies. The team currently provides a range of data coordinating services for a number of hospitals, centres, and networks across Canada, including the CHILD-BRIGHT Network.
Applicants must have an academic record of excellence and leadership abilities to allow the development of a transformative and novel research program.  Qualifications for the successful applicant include PhD in Biostatistics, Statistics, Epidemiology, or other quantitatively oriented field. The successful applicant will have clinical trial design and methodological experience with innovative clinical trials (such as Bayesian decision analysis, adaptive design, registry-based trials, or cluster randomized trials) across pediatric therapeutics areas.
The successful candidate will be offered a tenure track appointment in accordance with the University of Alberta Faculty Agreement, which offers a comprehensive benefits package. The successful candidate will be appointed within the Faculty of Medicine & Dentistry, residing within the Department of Pediatrics. The successful candidate will have 75% protected time for research with the remaining time dedicated to teaching and administration. A contribution to teaching of clinical trials in the Department of Pediatrics is expected.
Candidates will be expected to successfully compete for external salary funding, including operating grants from provincial, national and international agencies or future salary awards. FoMD will provide guidance and support in the development of these applications. The successful candidate will be provided with research start-up funding and will be afforded with the opportunity to apply for a CFI JELF grant to acquire additional research infrastructure.
The Faculty of Medicine & Dentistry Faculty has been internationally recognized among the world's top medical schools and has a vibrant, world-class community of health researchers. The University of Alberta in Edmonton is one of Canada's top teaching and research universities, with an international reputation for excellence across the humanities, sciences, creative arts, business, engineering, and health sciences. Home to 39,000 students and 15,000 faculty and staff, the university has an annual budget of $1.8 billion and attracts more than $480 million in sponsored research revenue. It offers close to 400 rigorous undergraduate, graduate, and professional programs in 18 faculties on five campuses—including one rural and one francophone campus. The university has more than 260,000 alumni worldwide. The university and its people remain dedicated to the promise made in 1908 by founding president Henry Marshall Tory that knowledge shall be used for "uplifting the whole people."
Interested candidates are asked to submit online a letter of intent, a brief (1-2 page) five-year research plan and curriculum vitae outlining their education, qualifications, and experience along with three letters of reference to Dr. Gary Lopaschuk at Gary.Lopaschuk@ualberta.ca.
To assist the University in complying with mandatory reporting requirements of the Immigration and Refugee Protection Act (R203(3) (e)), please include the first digit of your Canadian Social Insurance Number in your application. If you do not have a Canadian Social Insurance Number, please indicate this in your application.
How to Apply
.