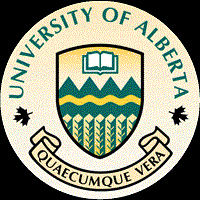 The Faculty of Arts at the University of Alberta invites applications for a tenure-track appointment at the rank of Assistant Professor to fill the position of Huculak Chair of Ukrainian Culture and Ethnography. The Huculak Chair is located in the Department of Modern Languages and Cultural Studies (MLCS) and works closely with the Peter and Doris Kule Centre for Ukrainian and Canadian Folklore, known also as the Kule Folklore Centre. The holder of the Huculak Chair is expected to develop and maintain a robust and innovative research agenda with cross-disciplinary and international reach. They will teach courses in Ukrainian and English on topics related to Ukrainian and/or Slavic Cultural Studies and Folklore for undergraduate and graduate students as well as Ukrainian language courses at all levels, help grow Ukrainian Studies in the department, and supervise undergraduate and graduate research activities. Further, the holder of the Huculak Chair should seek connections with researchers in Ukrainian Studies in the Faculty of Arts, engage actively with the Edmonton Ukrainian community, and be committed to cultivating international collaborations.
The department seeks a candidate with outstanding research potential as demonstrated through publications in leading academic journals in the field and presentations at major conferences. Candidates must be committed to excellence and innovation in undergraduate and graduate teaching and mentorship as seen in course evaluations and other relevant materials and will show evidence of pedagogical training for university or college level. The successful candidate will have native or near-native fluency in both Ukrainian and English and will hold a PhD (or equivalent) in Folklore or related discipline such as Ukrainian Studies, Cultural Studies, Ethnography by July 1, 2018.
The Department of Modern Languages and Cultural Studies offers a creative, dynamic, and international research and learning environment.  Faculty members in MLCS bring a range of theoretical approaches to diverse linguistic and cultural research interests in time periods ranging from the premodern to the contemporary. The department offers undergraduate programs (major concentration or minor) in a variety of languages and takes an interdisciplinary, student-driven approach to the teaching of languages, literatures, and cultures and places an emphasis on experiential learning inside and outside of the classroom, locally and abroad. At the graduate level, MLCS offers MA and PhD degree programs in four major areas. The graduate programs are interdisciplinary, transcultural, and collaborative, maintaining a focus on professional development through individually designed portfolios. The successful candidate will be expected to contribute to all areas of the department.
Salary will be commensurate with experience and qualifications in accordance with the Faculty Agreement as per the negotiated salary scales.
To have your application considered, please select the Apply Online icon below and submit the following:
1) a cover letter outlining interest in and qualification for the position
2) references: candidates should arrange for three confidential letters of reference to be sent directly to Paola Bravo at pbravo@ualberta.ca. Please enter "A110834750 REFERENCE" in the subject line
3) a curriculum vitae
4) two writing samples – publications or PhD dissertation chapters (to be submitted under List of Publications in online application)
5) a research statement (2 pages)
6) a teaching statement or philosophy (1 page), evidence of teaching effectiveness, and two sample syllabi (one in English for a course in Folklore or Cultural Studies, one in Ukrainian on a topic in Ukrainian or Slavic Studies)
To assist the University in complying with mandatory reporting requirements of the Immigration and Refugee Protection Act (R203(3) (e)), please include the first digit of your Canadian Social Insurance Number in your application. If you do not have a Canadian Social Insurance Number, please indicate this in your application.
All applications and letters of reference can be addressed to the attention of Dr. Carrie Smith-Prei, Chair, Department of Modern Languages and Cultural Studies.
How to Apply
Note: Online applications are accepted until midnight Mountain Standard Time of the closing date.
.