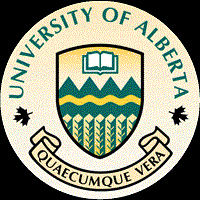 The University of Alberta, Faculty of Medicine & Dentistry, in partnership with Alberta Health Services (AHS) invites applicants to apply for a contingent tenure track position of Assistant Professor within the Division of Pediatric Neurology in the Department of Pediatrics.
The successful applicant will join 8 academic pediatric Neurologist providing a full spectrum of clinical services. In addition to clinical care, the division is active in teaching at the undergraduate and postgraduate levels, and has a fully accredited Pediatric Neurology subspecialty training program through the Royal College of Physicians and Surgeons of Canada. We have an active basic and clinical science program, collaborating locally, nationally and internationally.
Interested applicants must hold an MD and must have completed a subspecialty residency in pediatric Neurology, and additional training in Pediatric Epilepsy with a substantial experience in epilepsy surgery and be certified or eligible to become a Fellow of the Royal College of Physicians and Surgeons of Canada (Pediatric Neurology). See the Royal College of Physicians and Surgeons of Canada for more information on various routes of credentialing (http://www.royalcollege.ca/public/credentials/routes).
The University of Alberta is one of the top 50 teaching and research universities in the world. The University of Alberta serves 39,000 students with more than 15,000 faculty and staff. Founded over a century ago, the University has an annual budget in excess of $1.7 billion and attracts more than $500 million in sponsored research revenue.
This position will be comprised of approximately 60% clinical service and 40% academic pursuits: either teaching and/or research. Contributions to education at the undergraduate and postgraduate levels are expected from all faculty. Remuneration for this position will be commensurate with qualifications and experience and will be based on the income scale of a competitive and highly successful academic alternate funding plan.
Interested applicants should forward their curriculum vitae and a letter of application to:
Dr. Lawrence Richer
Divisional Director, Pediatric Neurology
Room 4-478, Edmonton Clinic Health Academy
11405-87 Avenue
Edmonton, AB T6G 1C9
Ph: (780) 248-5499
Fx: 1-888-353-1163
Email: lricher@ualberta.ca
All qualified candidates are encouraged to apply; however, Canadians and permanent residents will be given priority.
The University of Alberta and Alberta Health Services is committed to an equitable, diverse, and inclusive workforce. We welcome applications from all qualified persons. We encourage women; First Nations, Métis and Inuit persons; members of visible minority groups; persons with disabilities; persons of any sexual orientation or gender identity and expression; and all those who may contribute to the further diversification of ideas and the University to apply.
How to Apply
.