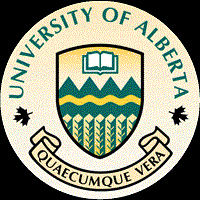 The Department of Economics (www.ualberta.ca/economics) in the Faculty of Arts at the University of Alberta invites applications for three tenure-track faculty positions at the rank of Assistant Professor with a starting date of July 1, 2019.
Qualified candidates must hold a PhD in Economics or be close to completion.  Candidates must demonstrate outstanding potential for teaching and research.  For one position we seek candidates in economic history, public economies, or health economics.  The other two positions are open to candidates in any Economics field.  Responsibilities will include maintaining an active research program, teaching in both undergraduate and graduate student programs, and graduate student research supervision.
The Department of Economics at the University of Alberta is committed to excellence in research.  The Department offers programs of study leading to Bachelors, Masters, Masters in Economics and Finance, and PhD degrees.
The University of Alberta has earned a reputation as one of the leading universities in Canada based on strengths in teaching, research, and service.  The University of Alberta is home to 39,000 students in close to 400 rigorous undergraduate, graduate, and professional programs in 18 faculties on five campuses (www.ualberta.ca).  The Faculty of Arts is the oldest and most diverse Faculty on campus, and one of the largest research and teaching centres in western Canada.  The University's main campus is located in Edmonton, Alberta's capital city.  The Edmonton metropolitan area is the sixth largest in the country with a population of approximately one million.
Salary will be commensurate with experience and qualifications.
The Department will be considering candidates for interviews at the Toronto Canadian Economics Employment Exchange (CEEE) Meeting in December 2018 and at American Economic Association (AEA) meeting in Atlanta in January 2019.  All applications must include a cover letter, curriculum vitae, job market paper, three confidential letters of reference, and if available, a research statement, samples of additional research papers, and a teaching dossier that includes evaluations of teaching performance.
To assist the University in complying with mandatory reporting requirements of the Immigration and Refugee Protection Act (R203 (3)(e), please include the first digit of your Canadian Social Insurance Number in your application (within your cover letter). If you do not have a Canadian Social Insurance Number, please indicate this in your application (within the cover letter).
Business Address:
8-14 HM Tory Building
University of Alberta
Edmonton, Alberta, Canada T6G 2H4
All applications and letters of reference can be addressed to the attention of Dr. Rick Szostak, Chair, Department of Economics.
How to Apply
.