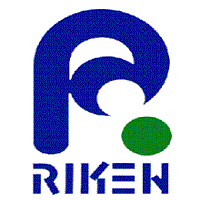 Our group focuses on unveiling the many mysteries surrounding astrophysical explosive phenomena such as supernovae and gamma ray bursts (we call them "astrophysical big bangs") from a theoretical point of view. Astrophysical big bangs are believed to be the most dreadful bombs in our universe, and yet very little about their explosion mechanisms is known to mankind. Members of astrophysical big bang laboratory (ABBL) use frontier physics in their daily routine to attack these problems in high-energy astrophysics. In many cases, we seek power from the quickly advancing supercomputing resources to make progress in our investigations. These astrophysical big bangs continue to fascinate us with their unknown physics and puzzling astronomical phenomena (e.g. gravitational waves, r-process nucleosynthesis, particle acceleration, high-energy neutrinos, ultra high-energy cosmic rays, gamma-ray emission, etc), and they are commonly regarded as the most representative manifestations of the extreme universe. We are attacking all these problems simultaneously so that we will understand the fuller picture of the most powerful explosions in the universe. We would like to provide state-of-the-art physical interpretations and predictions for future observations by the next-generation astronomical observatories. We are more than passionate to co-operate with fellow RIKEN researchers and all other interested groups in Japan and the globe, and together we will realize a Utopia for researchers in RIKEN.
Job title and Job description
Job title, available positions
Postdoctoral Researcher or Research Scientist one position
Postdoctoral Researcher is defined as those with a doctoral degree of 5 years or less.
Research Scientist is defined as those with a doctoral degree more than 5 years.
*Job judgment will be decided and decided based on applicant's ability, aptitude etc.
Job description
Pioneering Project of RIKEN (FY2019-FY2023) entitled by "Evolution of Matter in the Universe" will start on 1st April 2019. The postdoctoral researcher or research scientist is supposed to contribute to one of sub-projects of the pioneering project, "Super-Nuclear Physics in Astrophysical Big Bangs"(PI: Dr. Shigehiro Nagataki). Especially, applicants with background of nuclear-astrophysics based on equation of state in dense matter are highly welcomed.
Qualification
Applicants must have Ph.D. or expect to receive Ph.D. before the date of the appointment in a field related to physics/astronomy/astrophysics.
Work location
Branch and address
RIKEN Wako (2-1 Hirosawa, Wako, Saitama 351-0198)
Salary and benefits
For Postdoctoral Researcher, one-year fixed-term employment contract, renewable based on evaluation, within a period of 5 years from date of hire.
For Research Scientist, one-year fixed-term employment contract, renewable based on evaluation, within a period of 7 years from date of hire.
RIKEN may adjust the above maximum period of renewability based on a) the employee's abilities, work load at the time of contract completion, performance and work attitude and b) the continuation of the employee's center, laboratory or project and RIKEN's management situation and budget at the time. In principle, employment contracts will not be renewed for individuals older than 65 years.
The employee's period of fixed-term employment cannot exceed 10 years from the initial date of hire (or 10 years from April 1, 2013 for fixed-term employees already at RIKEN prior to this date).
In principle, there will be a trial period of employment (2 months).
Salary will be commensurate with qualifications and experience. Commuting and housing allowances will be provided. Social insurance will be applied. Mandatory membership in the RIKEN Mutual Benefit Society (RIKEN Kyosaikai).
This position falls under the specialized duties discretionary work system; one working day will be calculated as 7 hours and 30 minutes.
Days off include public holidays, New Year's holidays (Dec. 29 – Jan 3), and RIKEN Foundation Day.
These and other provisions are in accordance with RIKEN regulations.
RIKEN is promoting a Gender Equality Program by taking various measures to create a workplace where both men and women are able to give full rein to their talents and abilities. When applicants are judged to be equally qualified on the basis of fair and impartial criteria, women applicants will be given preference.
Also, eligible for an exemption from repayment for category 1 scholarship loans provided by the Japan Student Services Organization before fiscal year 2003, and eligible applying for the MEXT Grants-in-Aid for Scientific Research (Kakenhi).
Application and required documents
Required documents
CV or CV (with photo and email address)
*Write down in the notes section of your CV the number written next to the title of the job position (e.g. W18171).
List of publications
Description of previous research, future research plans (about two or three A4 pages totally)
Copies of up to three most important publications
Recommendation letters from two persons
If applicants are not able to start to work at RIKEN on 1st September 2019, they should write when they can start.
How to apply
Send the PDF formatted application by email to tamaki.shibasaki@riken.jp
(Recommendation letters must be emailed directly from the reference to tamaki.shibasaki@riken.jp)
Note: Application documents will not be returned.
Deadline
Application must arrive by 17 May 2019 (Fri.) Application after the deadline will be accepted, although we will start paper selection just after the deadline.
Handling personal data
Submitted documents are strictly protected under the RIKEN Privacy Policy and will be used only for the purpose of applicant screening. Personal information will not be disclosed, transferred or loaned to a third party under any circumstances without just cause.
Selection process
Application screening and interview for selected applicants.
Start of Employment
September 1st, 2019 or later than that (Negotiable)
Contact Information / Send application to
Send application to
RIKEN Cluster for Pioneering Research,
Astrophysical Big Bang Laboratory (ABBL)
Tamaki Shibasaki (Secretary of ABBL)
2-1 Hirosawa, Wako, Saitama 351-0198
Email: tamaki.shibasaki [at] riken.jp (Replace [at] with @)
Contact Information
RIKEN Cluster for Pioneering Research,
Astrophysical Big Bang Laboratory (ABBL)
Shigehiro Nagataki (Chief Scientist (PI) of ABBL)
2-1 Hirosawa, Wako, Saitama 351-0198
Email: Shigehiro.nagataki [at] riken.jp (Replace [at] with @ )