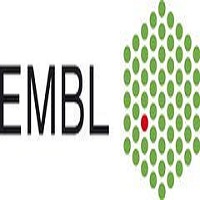 The European Molecular Biology Laboratory – European Bioinformatics Institute (EMBL-EBI) is seeking a Postdoctoral Fellow to join the Gerstung research group, which works in the area of cancer data science.
Cancer is a disease driven by the life-long accumulation of mutations in our cell's genomes. The cancer data science group develops and applies statistical methods to large cancer data sets to gain insight into the origins of cancer and to implement models to predict cancer progression and outcomes. To achieve this, the group works with genomic, transcriptomic and imaging data sets from thousands to millions of cancer patients.
The lifetime risk of cancer is approximately 50%, but this risk is not evenly distributed between individuals and influenced by genetics, lifestyle and biomedical history. Access to large population-scale health data sets, coupled with genetic and socioeconomic data now enable to study not only the biomedical and behavioural causes of cancers at unprecedented scale and depth, but also the societal consequences of a cancer.
Your role
As a Postdoctoral Fellow in the group you will contribute to our research efforts in large scale epidemiological data analysis projects working on unique data resources from millions of individuals. You will use and develop the latest statistical machine learning tools to analyse these data and implement novel cancer risk prediction algorithms. You will drive your own research project and collaborate closely with other members of the group as well as local and international collaboration partners.
You have
a doctoral degree or equivalent qualification in statistics, machine learning, computational biology, physics or related field;
previous experience with advanced statistical and machine learning tools such as R, Python, or Matlab and have an interest to apply these skills to improve our understanding of cancer;
a strong publication record;
the ability to drive and contribute to research projects and independently develop new research ideas;
previous experience in coding and mastering large data volumes;
excellent communication skills to clearly present your research ideas to experts as well as lay audiences.
You might also have
experience with biomedical, genomic and other high-dimensional data sets
used and developed tools for interactive reporting, such as Shiny.
Why join us
EMBL is an inclusive, equal opportunity employer offering attractive conditions and benefits appropriate to an international research organisation. The remuneration package comprises a competitive salary, a comprehensive pension scheme and health insurance, educational and other family related benefits where applicable, as well as financial support for relocation and installation.
We have an informal culture, international working environment and excellent professional development opportunities but one of the really amazing things about us is the concentration of technical and scientific expertise – something you probably won't find anywhere else.
If you've ever visited the campus you'll have experienced first-hand our friendly, collegial and supportive atmosphere, set in the beautiful Cambridgeshire countryside. Our staff also enjoy excellent sports facilities including a gym, a free shuttle bus, an on-site nursery, cafés and restaurant and a library.
What else do I need to know
Applications are welcome from all nationalities and this will continue after Brexit. Visa information will be discussed in more depth with applicants selected for interview.
EMBL-EBI is committed to achieving gender balance and strongly encourages applications from women, who are currently under-represented at all levels. Appointment will be based on merit alone.
Informal enquiries can be directed to Dr Moritz Gerstung.
The initial contract is for a period of two years with the possibility of a fixed-term extension.
Closing date: 18/4/2019