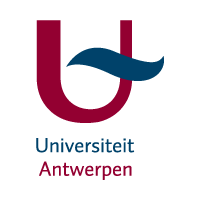 The Department of Biomedical Sciences of the Faculty of Pharmaceutical, Biomedical and Veterinary Sciences is seeking to fill the following part-time (10%) vacancy
Academic staff in the area of experimental pathophysiology
Job description
You will perform research in the area of experimental pathophysiology with focus on the kidney.
You will acquire ad manage external funding (national and international).
You will be assigned lecturing duties in the programs Biomedical Sciences and/or Biochemistry & Biotechnology.
You will contribute to the development of high-quality education in the field of Biomedical Sciences at the Antwerp University.
You will supervise doctoral students as promotor.
You will supervise Bachelor and Master theses and internships.
You will offer scientific services: you will provide service within the organizational structure of the Department and you will play an active role in the Department, Faculty and University.
Profile and requirements
You hold a doctorate degree (PhD) preferentially in (Bio-)Medical Sciences.
You perform scientific research of outstanding quality and have a broad (fundamental and applied) knowledge in the research area of Experimental Pathophysiology.
Your academic qualities comply with the requirements stipulated in the university's policy.
The focus in your teaching corresponds to the educational vision of the university.
You have (potential) leadership skills.
You are quality-oriented, conscientious, creative and cooperative.
You maintain national and international collaborations and introduce innovative techniques in pathophysiologic translational research.
If you do not master Dutch, the administrative language of the university, you must obtain a CEFR B2 level of proficiency in Dutch. As soon as you take on teaching duties as a course unit coordinator, you should be able to demonstrate a CEFR C1 level of proficiency in the language of instruction. The University of Antwerp supports international staff members on an integration trajectory and offers tailor-made language coaching in compliance with Flanders' statutory language regulations.
We offer
a part-time position as a lecturer (or higher, depending on academic qualifications and professional experience) for a period of 2 years. The appointment is renewable after positive evaluation and provided that the required financial resources are available;
the date of appointment will be 1 October 2020;
a gross monthly salary ranging for lecturer from € 4.340,07 – € 6.397,43 and for senior lecturer from € 4.969,96 – € 7.807,73;
a dynamic and stimulating work environment.
Want to apply?
You can apply for this vacancy through the University of Antwerp's online job application platform until August 2nd 2020. Click on 'apply', complete the online application form and don't forget to include the following document(s): (1) your motivation letter, (2) the completed job application appendix for ZAP and (3) your academic CV,
The selection committee will review all of the applications as soon as possible after the application deadline. As soon as a decision has been made, we will inform you about the next steps in the selection procedure.
If you have any questions about the online application form, please check the frequently asked questions or send an email to jobs@uantwerpen.be. If you have any questions about the job itself, please contact Prof. dr. Patrick D'Haese (Tel. +32 (0)3 265 25 99) or Prof. dr. Tom Vanden Berghe (Tel. +32 (0)3 265 92 50.
The University of Antwerp received the European Commission's HR Excellence in Research Award for its HR policy. We are a sustainable, family-friendly organisation which invests in its employees' growth. We encourage diversity and attach great importance to an inclusive working environment and equal opportunities, regardless of gender identity, disability, race, ethnicity, religion or belief, sexual orientation or age. We encourage people from diverse backgrounds and with diverse characteristics to apply.