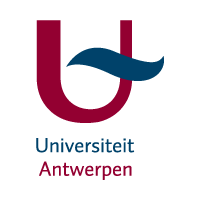 The Faculty of Pharmaceutical, Biomedical and Veterinary Sciences is seeking to fill a part-time (35%) vacancy in the Department of Veterinary Sciences for a
Doctoral assistant in the area of Veterinary physiology and biochemistry
Job description
You are responsible for supporting our educational programme in the domain of veterinary biochemistry. Specifically, you are tasked with assisting, conceiving and updating all practical courses Biochemistry of Domestic Animals, and Veterinary Public Health – partim Food and Environmental Chemistry. In addition you are responsible for providing theoretical training sessions Biomolecules. You are expected to take initiatives for improving and renewing our educational programme in biochemistry.
You perform (eco)toxicological research, in particular relative to the assessment of endocrine disrupting chemicals. Your research will be based on the use of fish models (e.g. the zebrafish and the zebrafish embryo), in addition to in chemico and in vitro methods. You will develop adverse outcome pathways (AOPs) according to the formal OECD guidelines and procedures.
Profile and requirements
You hold a master degree in one of the Life Sciences, and a doctoral degree (PhD) in (eco)toxicology. You have an extensive publication list demonstrating your expertise and international experience. You have expert knowledge on the toxicology of endocrine disrupting chemicals including relevant legislation, and the development of AOPs.
You have at least 3 years of experience as a postdoctocal researcher.
You have experience in providing academic education.
You are experienced in using standard computer sofware packages for text and data editing, and statistical analyses.
You are proficient in reading, writing and speaking Dutch and English.
The focus in your teaching corresponds to the educational vision of the university.
Your academic qualities comply with the requirements stipulated in the university's policy.
You are quality-oriented, conscientious, creative and cooperative.
We offer
A part-time (35%) appointment as a doctoral assistant for a period of three years, with a possibility of renewal for a further three-year period after positive evaluation;
The date of appointment will be January 1, 2021;
A full time gross monthly salary ranging from € 4.217,53 tot € 6.574,78;
A dynamic and stimulating work environment.
Want to apply?
You can apply for this vacancy through the University of Antwerp's online job application platform until 26 July 2020. Click on the 'Apply' button, complete the online application form and be sure to include the following attachments: a motivation letter and your academic CV.
The selection committee will review all of the applications as soon as possible after the application deadline. As soon as a decision has been made, we will inform you about the next steps in the selection procedure.
If you have any questions about the online application form, please check the frequently asked questions or send an email to jobs@uantwerpen.be. If you have any questions about the job itself, please contact Prof. Dries Knapen (dries.knapen@uantwerpen.be).
The University of Antwerp received the European Commission's HR Excellence in Research Award for its HR policy. We are a sustainable, family-friendly organisation which invests in its employees' growth. We encourage diversity and attach great importance to an inclusive working environment and equal opportunities, regardless of gender identity, disability, race, ethnicity, religion or belief, sexual orientation or age. We encourage people from diverse backgrounds and with diverse characteristics to apply.