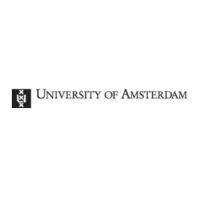 The Cognitive & Systems Neuroscience group is seeking a highly qualified and motivated candidate for a PhD position in Neurotechnology and Systems Neuroscience, under the recently acquired NWO Crossover project INTENSE (Innovative NeuroTEchNology for SociEty), which will be coordinated by Prof. Cyriel Pennartz and Dr Umberto Olcese.
The INTENSE project is a large collaboration between Dutch research institutions, which aims to develop a new generation of brain-machine interfaces. Our general objective is to develop a new class of interfaces to restore brain function following cortical loss of function. In the current project, we will combine in vivo electrophysiology and optogenetics with animal behaviour. A closed-loop approach will be implemented in real time to read neural activity, process it and apply optogenetic interventions
What are you going to do?
You are expected:
to implement a closed-loop hardware and software interface to read/write brain activity in real time;
to perform in vivo multi-area electrophysiological recordings and optogenetic manipulations;
to develop a computational model of brain function;
to develop and implement a behavioural task;
to apply advanced electrophysiological data analysis techniques;
to take part in the teaching effort of the group, including supervision of bachelor and master students;
to write scientific manuscripts and a PhD thesis.
We will base our selection on your scientific track record as well as on your academic achievements, qualifications and vision.
What do we require?
You have:
an MSc in Biomedical, Electronic or Automation Engineering, or Applied Physics with demonstrable affinity for neuroscience and computation; alternatively, a MSc in Neuroscience, Computer Science, Physics or a closely related field with a background in Biology and Engineering topics;
experience in in vivo electrophysiology and/or optogenetics;
strong scientific expertise in signal processing, brain data analysis, computational modeling and/or behavioural testing;
strong programming skills in MATLAB or Python;
expertise in the development and use of integrated hardware-software platforms (e.g. microcontrollers, real time systems);
demonstrable experience in laboratory work (wet lab);
possession of an 'article 9' (FELASA B) license is an important asset for this position.
Our offer
A temporary contract for 38 hours per week, for the duration of 48 months (initial contract will be for a period of 18 months and after satisfactory performance evaluation it can be extended) and should lead to a dissertation (PhD thesis). We will draft an educational plan that includes attendance of courses and (international) meetings. You are also expected to assist in teaching of undergraduates.
Based on a full-time employment contract (38 hours per week) the gross monthly salary will range from €2,395 in the first year to €3,061 in the last year exclusive 8 % holiday allowance and 8.3 % end-of-year bonus. The Collective Labour Agreement of Dutch Universities is applicable.
Are you curious about our extensive package of secondary employment benefits like our excellent opportunities for study and development? Take a look here.
Questions?
Do you have questions about this vacancy? Or do you want to know more about our organisation? Please contact:
About the Faculty of Science and SILS
The Faculty of Science has a student body of around 7,000, as well as 1,600 members of staff working in education, research or support services. Researchers and students at the Faculty of Science are fascinated by every aspect of how the world works, be it elementary particles, the birth of the universe or the functioning of the brain.
The Swammerdam Institute of Life Sciences (SILS) is one of the Faculty of Science's largest institutes. Its approximately 240 scientists and staff members work in 16 research groups that perform excellent research centred on four themes:
Cell & Sytems Biology;
Neurosciences;
Microbiology and
Green Life Sciences.
Job application
The UvA is an equal-opportunity employer. We prioritise diversity and are committed to creating an inclusive environment for everyone. We value a spirit of enquiry and perseverance, provide the space to keep asking questions, and promote a culture of curiosity and creativity.
Do you recognize yourself in the job profile? Then we look forward to receiving your CV and cover letter by 31 August 2020. You can apply online by using the link below.
Applications should include:
a motivation letter and CV;
name and email of two academic referents.
#LI-DNP