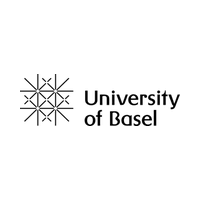 The Biopharmacy group at the Department of Pharmaceutical Sciences is investigating substrate specificity as well as modulating factors of drug transporters. These modulating factors include transcriptional regulators as well as naturally occurring genetic variants, which could be basis for interindividual differences in drug response and safety. In our translational studies, we are employing in vivo and in vitro experiments to investigate drug transporters.
Your position

We are looking for a highly motivated candidate to join our research group in a project investigating the role of the uptake transporter OATP2B1 in the handling of exogenous and endogenous molecules.

In detail, OATP2B1 is a ubiquitously expressed drug transporter, known to recognize a variety of endogenous and exogenous compounds as substrates. With its broad substrate spectrum, which includes multiple drugs in clinical use and its high abundance in organs of pharmacokinetic relevance, OATP2B1 is assumed to be one of the factors influencing safety and efficacy of drugs. In the respective project, we are using a model to investigate the function of OATP2B1 in vivo.
Your profile
PhD thesis (or planned defense at the time of application)
Good publication record (at least one first-author publication in a reputable, international peer reviewed journal)
Strong background in pharmacokinetics
Hands-on experience in pharmacokinetic studies in animals (mice or rats)
Curious and open mind with high motivation to excel science
Prior expertise in molecular biology would be an asset.
We offer you

We offer a stimulating position in an international and interdisciplinary environment. Our lab is located in the Pharmacenter, a vivid interactive place with multiple groups working in the field of Pharmaceutical Sciences.

The 100% position will be available from September 1, 2020 (flexible). The position offers generous salary according to the university's regulations. The position starts with a 1 year contract that can be renewed for up to 6 years according to the university's regulations.
Application / Contact

We are looking forward to receiving your online application until August 1, 2020 including the following documents:
CV
Motivation letter
Reference letters and diploma
Names and contact information (email or phone) of 3 references
Short description of previous research
Please note that we exclusively accept applications submitted through our online application portal.
Applications via email, postal services or agencies will not be considered.
For additional information please contact Prof. Dr. Henriette Meyer zu Schwabedissen by email (h.meyerzuschwabedissen@unibas.ch).