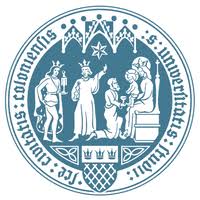 The University of Cologne is one of the largest and most research-intensive universities in Germany, offering a wide range of subjects. With its six faculties and its interfaculty centres, it offers a broad spectrum of scientific disciplines and internationally outstanding profile areas, supported by the administration with its services.
In the framework of the Collaborative Research Centre (CRC), Sonderforschungsbereich (SFB) 1218 on mitochondrial regulation of cellular function (www.sfb1218.uni-koeln.de), the Hoppe lab (www.hoppelab.uni-koeln.de) searches for a postdoctoral candidate. Our research focuses on protein homeostasis (proteostasis) mechanisms which support correct protein folding and activity.
The cellular proteostasis network has a limited capacity and its impairment triggers aggregation of damaged proteins, which is linked to neurodegeneration in the human brain. The proposed project will address metabolic changes, stress signals and ubiquitin-dependent proteolysis to develop new therapeutic strategies for metabolic and neurodegenerative disease.
YOUR TASKS
Studying mitochondrial proteostasis mechanisms with in vitro and in vivo biochemical assays
Combining state of the art (opto)genetics, biochemical and imaging techniques
Characterizing ubiquitin-mediated proteolysis in C.elegans and mammalian cell-culture
Defining disease mechanisms linked to mitochondrial metabolism
WE OFFER YOU
a diverse and fair working environment
support in reconciling work and family life
flexible working time models, full-time positions suitable for job sharing
extensive advanced training opportunities
occupational health management offers
local transport ticket at a discount for UoC employees
The position is available from 01.10.2020 on a full-time basis. It is limited to 30.06.2024. If the applicant meets the relevant wage requirements and personal qualifications, the salary is based on remuneration group 13 TV-L of the pay scale for the German public sector.
The University of Cologne is committed to equal opportunities and diversity. Women are especially encouraged to apply and will be considered preferentially in accordance with the Equal Opportunities Act of North Rhine-Westphalia (Landesgleichstellungsgesetz – LGG NRW). We also expressly welcome applications from people with disabilities / special needs or of equal status.
Please send your convincing application by email (in one pdf-file) to Prof. Dr. Thorsten Hoppe (thorsten.hoppe(at)uni-koeln.de) with the reference number Wiss2007-13. The application deadline is 31.08.2020.
Requirements
YOUR PROFILE
PhD in Biochemistry or Molecular Biology
Enthusiastic and highly motivated
Interested in protein quality control mechanisms and aging research
Good communication skills, fluency in English and the ability for teamwork
Experience in genetic model organisms and genetics is an advantage but not necessary
Kontaktdaten
Type of employment
Vollzeit
Weitere Informationen
| | |
| --- | --- |
| Institute / Institution | SFB 1218 on mitochondrial regulation of cellular function | Faculty of Mathematics and Natural Sciences |
| Period of employment | It is limited to 30.06.2024. |
| Application Deadline | Monday, 31. August 2020 – 23:59 |
Compensation
Entgeltgruppe 13 TV-L