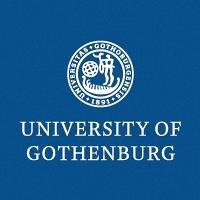 The department of Computer Science and Engineering is strongly international, with approximately 270 employees from over 30 countries. The department is a fully integrated department with the University of Gothenburg and Chalmers University of Technology as principals. The position is placed in the Division for Software Engineering at the department, with the University of Gothenburg as the employer.
Located in Gothenburg – Sweden's second-largest city – the department is surrounded by a vibrant ecosystem of software-intensive companies, such as Volvo Cars and Volvo AB, Ericsson, ABB, Boeing, and SAAB Aeronautics. The department is connected to three science parks in Gothenburg for industrial collaborations in fields including intelligent vehicles and transport systems, mobile internet, energy, nanotechnology, and life sciences. Alumni and members of the department have also created many startups, including revolutionary companies such as Spotify.
With over 20 faculty members, the Division of Software Engineering is arguably one of the largest software-engineering institutes world-wide, conducting research at the highest international level in topics such as model-driven engineering, testing, software product lines, empirical software engineering, requirements engineering, autonomic computing, and cloud computing. The division has hosted past international conferences such as ICSE 2018, SPLC 2018, ICSA 2017, and REFSQ 2015. For industrial research, the division hosts the Software Center, an associated institute with a network of five universities and ten global companies including Siemens, Axis, and Jeppesen.
The successful candidate will conduct research under the supervision of Thorsten Berger. Further collaboration within the SE division is encouraged. The position, as embedded into the projects and the SE division gives the unique opportunity to develop results that can easily be disseminated in an industrial context, as well as conducting studies with industry.
Subject area
Software Engineering, Continuous Software Evolution, Artificial Intelligence
Subject area description
Developing complex software for vehicles, telephones, computers or apps, requires managing many different versions or variants of the software. The successful candidate will develop methods and tools for the next generation of version control systems that facilitate the age of continuous software development (e.g., continuous integration, continuous deployment or DevOps) and artificial intelligence.
Job assignments
The position is a fulltime position for four years (or two years when you have the Licentiate degree) as PhD student in the Division for Software Engineering at the Department of Computer Science and Engineering. It requires conducting high-quality research, with publication at relevant peer-reviewed venues. The candidate is expected to develop their own scientific concepts and communicate the results of their research verbally and in writing. Research conducted will be supervised by well-reputed senior researchers at the involved department.
More specifically, a successful candidate will read, review, and write research papers; give presentations; take a number of doctoral courses; conduct systematic literature reviews; design and conduct empirical studies; interact with industrial companies; and perform quantitative and qualitative data analysis. Although the focus is primarily on research, the candidate will also be involved in teaching and administration, including course assistance, membership on committees, and supervision of Bachelor and Master's theses. The aim is to prepare the candidate to be successful, independent researchers.
Third-cycle studies are equivalent to four year full-time and lead to a Degree of Doctor. Those appointed to doctoral studentships shall primarily devote themselves to their studies. Those appointed to doctoral studentships may, however, work to a limited extent with educational tasks, research and administration. Before a PhD degree has been awarded, duties of this kind may not comprise more than 20 per cent of a full-time post.
Eligibility
To be eligible for third-cycle studies, the applicant must meet both the general and, where applicable, specific entry requirements. A person meets the general entry requirements for third-cycle studies if he or she:
has been awarded a second-cycle qualification
has satisfied the requirements for courses comprising at least 240 credits of which at least 60 credits were awarded in the second-cycle, or
has acquired substantially equivalent knowledge in some other way in Sweden or abroad
Excellent programming skills, fluency in English as well as good communication, collaboration, self-organization, and references are also required.
Further desirable but not mandatory criteria include previous research experience and publications in international, peer-reviewed venues; a Licentiate degree in a related subject (Master's degree is compulsory); knowledge of artificial intelligence and machine learning; and knowledge of software engineering, including software product-line engineering and model-driven engineering.
The candidate is expected to have good English skills in reading and writing.
Assessment
In selecting between applicants who meet the general and, where applicable, specific entry requirements, their ability to benefit from third-cycle studies shall be taken into account.
Applications are to be written in English and need to contain:
Cover letter expressing the applicant's motivation, experiences, and relevant qualifications in relation to the announced position
Detailed curriculum vitae including publications (if any) and 2-3 references with their contact details
Copies of postgraduate and undergraduate transcripts
Evidence of English proficiency for non-native English speakers
The selection process takes place in competition. We usually get a large number of applications. Therefore, the applicant is recommended to enclose additional information in the application, such as papers or reports authored.
Employment
After admission to third-cycle studies you will be appointed to doctoral studentship. Regulations for employment of doctoral students are given in SFS 1993:100. The initial appointment may apply for no longer than one year. An appointment may be renewed for no more than two years at a time. A person may be appointed to a doctoral studentship for a total of eight years. The total employment period may, however, not exceed the time corresponding to full-time third-cycle study for four years.
Salaries for doctoral students are regulated in a local agreement at the University.

Type of employment: Fixed-term employment, HF 5 kap 7 §
Extent: 100 % of full time
Location: Department of Computer Science and Engineering /Division of Software Engineering
First day of employment: 2020-09-01 or as soon as possible
For further information
Regarding the position please contact: Thorsten Berger (e-mail: thorsten.berger@chalmers.se)
Regarding the appointment procedure, please contact HR-partner anna.skanse@chalmers.se
The recruiting manager is Richard Torkar, head of the software engineering department: richard.torkar@cse.gu.se
Unions
Union representatives at the University of Gothenburg: http://www.gu.se/english/about_the_university/job-opportunities/union-representatives
Information for International Applicants
Choosing a career in a foreign country is a big step. Thus, to give you a general idea of what we and Gothenburg have to offer in terms of benefits and life in general for you and your family/spouse/partner please visit:
https://www.gu.se/english/welcomeservices/staff
https://www.movetogothenburg.com/
How to apply
In order to apply for a position at the University of Gothenburg, you have to register an account in our online recruitment system. It is the responsibility of the applicant to ensure that the application is complete in accordance with the instructions in the job advertisement, and that it is submitted before the deadline. The application is to be written in English.
Closing date: 2020-08-04
The University of Gothenburg promotes equal opportunities, equality and diversity.
Applications will be destroyed or returned (upon request) two years after the decision of employment has become final. Applications from the employed and from those who appeal the decision will not be returned.