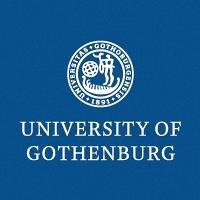 With around 3 700 full-time equivalent students, 500 employees and 160 international partner universities, the main subjects of economics and law, and its four departments, the School of Business, Economics and Law offers a unique range. The School also provides unique collaborations with industry and the public sector. The School of Business, Economics and Law is EQUIS, AACSB and AMBA accredited, making it the only business school in Sweden with Triple Crown accreditation.
The Department of Economy and Society at the School of Business, Economics and Law, University of Gothenburg announces 1-3 positions as PhD student located at the Institute of Innovation and Entrepreneurship.
The department conducts education and research within three different subject areas; Economic History, Human Geography, and Innovation, Entrepreneurship and Management of Intellectual Asset. The different subjects within the department create possibilities to carry out interdisciplinary education and research.
The Institute of Innovation and Entrepreneurship conducts research and education in the field of Innovation, Entrepreneurship and Management of Intellectual Assets. The subject area deals with innovation processes with a focus on entrepreneurship and intellectual assets. More specifically, it focuses on the different determinants of innovation processes, the actors involved, and the related social and economic consequences. The research on innovation and entrepreneurship aims to explain the correlation between, and to identify methods and strategies to promote, innovation and entrepreneurship in a societal and organizational perspective. Also the effects on individuals, organizations, businesses, institutions and knowledge due to innovation-related societal changes are analysed. The institute offers single subject at Bachelor´s level, two Master´s programmes, and doctoral education. For further information about the institute, please click here.
Subject area
Innovation, Entrepreneurship and Management of Intellectual Assets
Subject area description
Innovation, Entrepreneurship and Management of Intellectual Assets is a subject to analyse and explain innovation processes, their determinants and social and economic outcomes. Our subject area thus encompasses: The actors in innovation processes; Innovations as systems and the role of networks and institutions; The role of knowledge and learning in innovation processes; Particular characteristics of innovations in time and space; The management of intellectual capital space, such as the role of clusters; Social and economic outcomes of innovation; and The role of innovation policy
Job assignments
To further strengthen our research and teaching in the field of innovation, entrepreneurship and intellectual capital management, we seek to employ 1 to 3 candidates for research student positions (PhD students).
Professor McKelvey's Distinguished Professors Program, financed for 10 years by the Swedish Research Council is the research group, within which these PhD students will work. Including a group of scholars at the department and internationally, the PhD students will be part of her research programme on knowledge-intensive entrepreneurial ecosystems.This Distinguished Professor's Program has three specific goals: 1) Conceptualize knowledge intensive entrepreneurial ecosystems; 2) Analyze empirically the dynamic relationships involving collective and individual action between knowledge intensive entrepreneurs (as individuals) and the surrounding institutions, firms and organizations; and 3) Explain changes in these knowledge-intensive entrepreneurial ecosystems over time.
In doing so, we study knowledge creation and knowledge transfer between firms and between firms and universities. We do so by studying empirical phenomena primarily within Sweden, and within these three industries: transportation industry (including electro-mobility, autonomous systems and AI), life sciences (including biotechnology, pharmaceuticals and medical technology) and sports / sports technology.
The PhD students will work within McKelvey's Distinguished Professor Program, focusing on transformation of the ecosystems over time and knowledge transfer. They will use advanced qualitative and quantitative methods in related projects. One PhD project will develop a case study within "life sciences" of how knowledge-intensive entrepreneurial ecosystems are established and maintained as well as how the new types of engineering knowledge and networks are developed through collaboration. A second PhD project will execute a survey and interview knowledge-intensive entrepreneurial firms and their external contacts, within a specified area of sports/sports-technology. A third PhD project will address knowledge creation and knowledge transfer between firms and between firms and universities, within engineering fields.
The research will include advanced methods as related to the theoretical literature in our subject area. In this research programme, the theories we use focus upon innovation and entrepreneurship from an evolutionary economics and Schumepterian perspectives on industrial dynamics, technology diffusion, public policy, digitalization and entrepreneurship. The work will involve the development and use of large-scale databases as well as qualitative case studies, and can also involve drawing out and presenting the implications for firms, universities and public policy makers.
Eligibility
Entry requirements for third-cycle (doctoral) programmes require both general and specific eligibility.
The general entry requirements for third-cycle (doctoral) programmes are:
academic degree in an advanced (Master's) level or
completed at least 240 higher education (HE) credits for courses of which at least 60 HE credits are awarded in the second-cycle; or
equivalent training either in Sweden or abroad.
In addition, admission to the third-cycle programme in Innovation, Entrepreneurship and Management of Intellectual Assets at the University of Gothenburg also requires with 15 credits in a course as well as 15 credits in an advanced thesis, within the subject or a closely related topic.
Qualified is the person who masters English at a high level in speech and writing. If the PhD student does not know Swedish, he/she is expected to learn Swedish.
Assessment
Applicants will be assessed based on the general and specific eligibility requirements as specified above, including especially the evaluation of their ability to complete from PhD study programme.
During the assessment, we will specifically evaluate and place a high value upon analytical skills as well as documented qualifications regarding the ability to write scientific texts in English. The candidates will also be evaluated upon their ability to work independently on their thesis, but also to be able to collaborate with colleagues the research programme.
Personal suitability is of importance for the appointment of employment. For the position it is important with ability to co-operate. You should be able to work independently as well as in a team. You should have characteristics which enable you to learn, also through interacting with leading scholars through PhD courses and conferences, both nationally and internationally.
Employment
The position is a temporary position of four years according to the Higher Education Ordinance with an extent of 100 %. The employment is located at the Institute of Innovation and Entrepreneurship, Department of Economy and Society. First day of employment is September 15, 2020, or upon agreement. Regulations for the evaluation of qualifications for education on a doctorial level are given in SFS 1993:100.
Only the one who are admitted to third-cycle (doctoral) programmes may be employed as PhD student. Departmental work such as education, research or administrative assignments may be relevant, as determined by department policy.
A new employment is valid for maximum one year. The employment extends with maximum two years at a time. The total employment time cannot extend more than four years of doctoral education on full-time.
The university applies local agreement regarding setting of wage rates for PhD students.
Appointment procedure
During the selection process, we will use a variety of methods to select suitable candidate/s. We will evaluate all applications according to the specified criteria. For a selected few candidates, we will conduct interviews, check the references and evaluate the results of written assignments.
For further information regarding the position
Please contact:
Maureen McKelvey, Professor, +46-76-618-1442, maureen.mckelvey@handels.gu.se
Unions
Union representatives at the University of Gothenburg: http://www.gu.se/english/about_the_university/job-opportunities/unionrepresentatives
How to apply
In order to apply for a position at the University of Gothenburg, you have to register an account in our online recruitment system. It is the responsibility of the applicant to ensure that the application is complete in accordance with the instructions in the job advertisement, and that it is submitted before the deadline. The selection of candidates is made on the basis of the qualifications registered in the application at the last date of application.
Application
Please attach the following as part of the application:
Personal letter
CV
Diploma/ degree certificate
Certificates
A letter of intent (max 2 pages), which describes the applicant's research interest in relation to this position
A copy of thesis at advanced level (Master's thesis or equivalent)
2 Letters of references, including their contact details
Other document, relevant for the application
Please clearly state your social security in the application, preferably in the CV and Cover Letter. Also clearly state the reference number to the recruitment case.
Closing date: August, 3, 2020
The University of Gothenburg promotes equal opportunities, equality and diversity.
Applications will be destroyed or returned (upon request) two years after the decision of employment has become final.
Applications from the employed and from those who appeal the decision will not be returned.