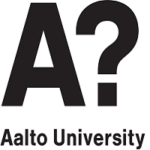 The goal is to study the reversible interconversion of methane to CO2 and single electrons and potentially to cultivate methanogens and methanotrophs on electrodes or artificial electron carriers.
The project involves direct electron transfer via multi-heme cytochromes to reversibly interconvert alkanes to electricity, a process that mimics the anode of a methane fuel cell at cold temperatures.
Research is carried out at our excellent facilities at Aalto University, School of Chemical Engineering (http://www.bioeconomyinfra.fi/). The laboratories are situated on the main campus of Aalto University in Otaniemi (short metro-ride from Helsinki) within the Department of Bioproducts and Biosystems.
Research description
The project may be adjusted according to the talents and preferences of the applicants. Most experiments will be performed in anaerobic chambers or custom-made vessels. It involves growth of genetically modified methanogens or methanotrophs on electrodes in custom-made systems. Possible task areas are:
Understanding of redox-biochemistry and metabolic regulation in methanogens
Understanding redox-sensing and substrate switch in methanogens
Development/synthesis of soluble electron donors and acceptors
Cultivation of methanogens or methanotrophs in bioelectric systems
Requirements
PhD in a suitable field, such as Microbial physiology, Biophysics or Redox biochemistry or Electromicrobiology
Be highly committed to science and strive for excellence
Develop own smart ideas and think independently
Be able to focus on solving tough scientific problems
Skills, knowledge or interest in some of the following areas are highly appreciated:
Microbial physiology and regulation
Electro(bio)chemistry
Biochemistry
Organic chemistry for synthesis of redox active compounds
We offer
High-end laboratory infrastructure and friendly colleagues
Opportunity to work in a newly established research group
Freedom to bring in own ideas
Funding for 2 years
For more information
For additional scientific information, please contact Prof. Silvan Scheller, in matters related to the recruitment process contact HR Coordinator Tiina Torvinen, e-mails: (firstname.lastname@aalto.fi).
How to apply (deadline July 31st 2020)
Follow the instructions below, submit only pdf files:
Cover letter (start as follows: "I am interested in this position because… ")
CV, incl. list of publications
Research interest description (focus on future research, mention tasks you are particularly interested to perform)
Names and contact details of references
All materials should be provided in English through the online recruitment system (link below).
University reserves the right for justified reasons to leave the position open, to extend the application period and to consider candidates who have not submitted applications during the application period.Interested?