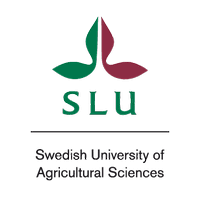 The department of Soil and Environment is offering a PhD-position with focus on mathematical modelling of agroecosystems under climate change.
The department conducts research, environmental monitoring and education related to soils, environment and sustainable land use. We offer a stimulating scientific environment among 130 employees of which 30 PhD-students, in the Soil-Water-Environment building at the SLU Ultuna campus in Uppsala.
Purpose of recruitment
Modelling agroecosystems in a changing climate: The trade-off between crop yield, nitrogen losses and carbon sequestration in arable land.
Background
Summer 2018 showed great similarities with the regional climate scenarios for summer-season temperatures towards the end of the century, in Sweden and in Europe. Higher temperatures combined with increasing episodes of extreme weather will enhance the frequency of drought and limited water availability during the growing season. Reduced growth and yield also imply lower uptake of nitrogen from the soil. This might increase the risk for substantial nitrate leaching during autumn and winter, especially since winter precipitation is expected to increase in Scandinavia, but which could be prevented by growing cover crops between the main crops. In this project you will study both seasonal and long-term impacts of intermediate crops (cover crops) in the context of climate change adaptation, based on mathematical modelling, data from field experiments and climate scenarios
Aim
The overall aim with this PhD-project is to improve the knowledge on how future agroecosystems could be designed to optimize their ecosystem services in terms of reducing N-losses while also increasing carbon sequestration and yields.
Assignments and duties
Within the project you will perform statistical analysis of existing time-series from field experiments, as well as model simulations of water-, carbon- and nitrogen fluxes in soil-plant systems, under present and future climatic conditions. The modelling will be coupled to regional climate scenarios, provided by the Swedish Meteorological and Hydrological Institute/Rossby Centre.
The project is a collaboration between researchers at SLU, Stockholm University and the Swedish Met Institute/Rossby Centre, which will contribute to the development of climate smart agriculture and sustainable use of soil and water resources. The successful candidate will get a useful network of contacts related to the modelling of agroecosystems under climate change, based on ongoing national and international research collaborations. The project also includes a stakeholder reference group representing regional authorities and agricultural advisors from South Sweden. The supervisory team covers strong scientific competences in soil-vegetation modelling, soil nutrient management, hydrology and climate research.
As PhD-student you should take third cycle courses, develop your competence in scientific methods and data analysis, scientific communication, writing and publication and is expected to gradually take the lead of the development of the research project. There is opportunity for further career-development by contributing to teaching and/or extension, based on agreement with the main supervisor.
The position is placed in the research group of Biogeophysics, Department of Soil and Environment:
https://www.slu.se/en/departments/soil-environment/research/biogeophysics/
Qualification requirements
Applicants should have a Master's or a Civil engineering degree (or equivalent) in a relevant field, e.g. system ecology, environmental sciences, soil or earth sciences, hydrology or agronomy. Experience from ecosystem modelling and/or soil-crop modelling is a merit, as well as skills in statistical analysis and programming, e.g. Matlab or R. In addition emphasis will be put on proven ability to work independently as well as in a team, communication skills, motivation and interest for developing as a researcher.
Excellent communication skills in English (written and oral) are required.
Place of work
Uppsala, Sweden
Form of employment
PhD-student position, 4 years
Extent
100%
Starting date
September-October 2020, or according to agreement
Contactperson
Elisabet Lewan
Lisbet.Lewan@slu.se
+4618672629
Application
We welcome your application no later than 2020-08-20, use the button below.
A person has basic eligibility for third cycle education if he or she has taken a second cycle qualification or has completed course requirements of at least 240 higher education credits, including at least 60 higher education credits at second cycle education. Upper secondary school grades equivalent to English B/English 6 are a basic requirement.
Selection among applicants meeting the requirements is made with reference to written application including curriculum vitae, copies of degrees and transcripts of academic records, one copy of the dissertation for masters or undergraduate degree, a list of at least two references familiar with the applicant's qualifications, certified knowledge of the English language and an interview. An additional written task might be used in the final selection and ranking of top candidates.
Please observe that applicant/s chosen to participate in an interview shall hand in certified true copies of certificates, diplomas and transcripts from previous studies at an internationally recognized higher education institution (university or university college) and transcripts in connection to the interview. If the applicant is a foreign citizen we require a certified copy of the page in your passport with your personal data and photography.
Read about the PhD education at SLU at www.slu.se/en/education/postgraduate-studies/