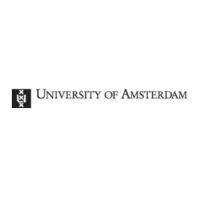 Are you highly interested in Plant Virology and how plant viruses hijack critical cellular processes to boost their own replication and cell-to-cell spread in plants? We are now seeking a PhD candidate for an ambitious research project on an emerging plant virus with devastating effects on crops like tomato, pepper and cotton.
At the University of Amsterdam, we study how Geminiviruses recruit components from their plant host cells. Work by us and others on a tomato resistance gene has highlighted an unanticipated link between mRNA stability/transcriptional regulation in a cell and virus susceptibility. In this interdisciplinary project, we aim to expose how protein translation and mRNA activity controls virus susceptibility. The project will be executed in close collaboration with several industrial partners. You will be embedded in a team that aims to provide genetic solutions for plant diseases by studying virulence mechanisms at a molecular level.
What are you going to do?
You are expected:
to study biochemically how a plant virus controls translation and mRNA stability;
to generate plant material for in vivo studies, using molecular biology, biochemistry, and cell biology;
to report and present your progress on a regular basis to the participating companies;
to actively participate in scientific discussions;
to participate in teaching activities in BSc and MSc courses;
to be eager and display enthusiasm to become skilled in advanced (molecular) techniques;
to be a (pro-)active team player that fosters and values the organization of our laboratory.
We will base our selection on your scientific record, grades for your internships, your vision on this project, as well as your ambition and drive to mentor your own (scientific) career.
What do we require?
A recent MSc degree in (Plant) biology, Molecular life sciences, Plant Biotechnology and/or Biology;
hands-on experience in molecular research in Plant-microbe interactions, preferably experience with plant viruses or molecular research in Plant biology with an emphasis on Biochemistry;
preferentially, skilled and affinity with Big data analysis and/or Bioinformatics, e.g. with Phyton, R or related program languages (e.g. minor Programming or Bioinformatics);
an enthusiasm and willingness to become multidisciplinary with a keen eye on protein work, plant assays and in silico data analysis;
an ambitious team player with an open character;
an appreciation to contribute to valorization efforts and to foster collaborations with other academic institutes and industry;
an understanding and acceptance of the sensitivity of confidentiality in public-private collaborations;
fluency in English, both written and spoken, with proven in experience in writing papers/grants.
Our offer
A temporary contract for 38 hours per week for the duration of 4 years (initial contract will be for a period of 18 months and after satisfactory evaluation it will be extended for a total duration of 4 years) and should lead to a dissertation (PhD thesis). We will draft an educational plan that includes attendance of courses and (international) meetings. We also expect you to assist in teaching undergraduates and master students.
Based on a full-time employment contract (38 hours per week) the gross monthly salary will range from €2,395 in the first year to €3,061 in the last year. This is exclusive 8 % holiday allowance and 8.3 end-of-year bonus. A favourable tax agreement, the '30% ruling', may apply to non-Dutch applicants. The Collective Labour Agreement of Dutch Universities is applicable.
Are you curious about our extensive package of secondary employment benefits like our excellent opportunities for study and development? Take a look here.
Questions?
Do you have questions about this vacancy? Or do you want to know more about our organisation? Please contact:
About the Faculty of Science and the Swammerdam Institute for Life Sciences
The Faculty of Science has a student body of around 7,000, as well as 1,600 members of staff working in education, research or support services. Researchers and students at the Faculty of Science are fascinated by every aspect of how the world works, be it elementary particles, the birth of the universe or the functioning of the brain.
The Swammerdam Institute for Life Sciences (SILS) is one of the Faculty of Science's largest institutes. Its approximately 240 scientists and staff members work in 16 research groups that perform excellent research centered on four themes: Green Life Sciences, Cell & Systems, Biology, Neurosciences and Microbiology.
About the Molecular Plant Pathology (MPP) group
MPP is a research group with three group leaders, which is part of the Green Life sciences research cluster of SILS. At MPP we study the molecular interaction of plant pathogens, including plant viruses, fungi and bacteria. Our work aims at unravelling both plant immune mechanisms and virulence strategies of these pathogens at the molecular level. We study these aspects in model organisms, like Arabidopsis, and crop plants including cabbage, Cucurbits and tomato.
Job application
The UvA is an equal-opportunity employer. We prioritise diversity and are committed to creating an inclusive environment for everyone. We value a spirit of enquiry and perseverance, provide the space to keep asking questions, and promote a culture of curiosity and creativity.
Do you recognize yourself in the job profile? Then we look forward to receiving your application by 13 October 2020. You can apply online by using the link below.
Applications should include:
a motivation letter and CV, including a list of publications and
contact details for two references.
We will invite potential candidates for interviews on 27 October 2020 and 29 October 2020.