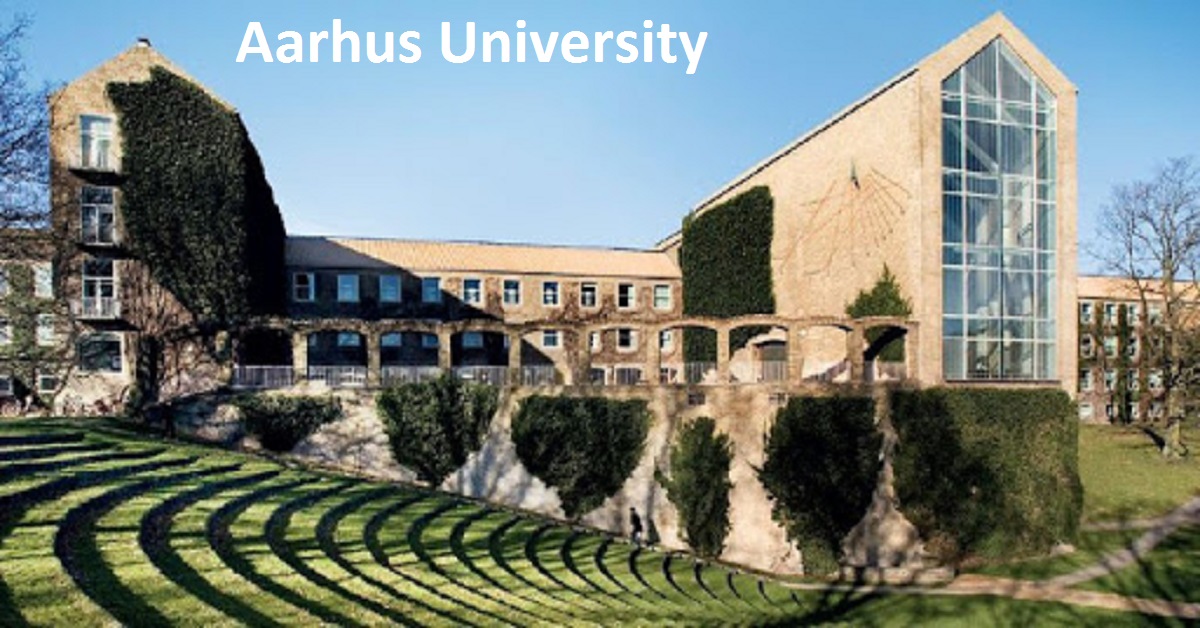 The Department of Clinical Medicine (DCM) at the Faculty of Health at Aarhus University (AU) invites applications for a position as Postdoc in the field of artificial intelligence in psychiatry as per 1 July 2021 or as soon as possible thereafter. The position is a fixed-term (3-year) full-time position.
AU was founded in 1928. It has approximately 38,000 students, 8,000 employees, 1,900 PhD students – of which one in four has a foreign nationality – and close to 850 postdoctoral fellows. AU has five faculties, which cover the full research spectrum: basic research, applied research, strategic research and research-based advice to the authorities. AU has prominent positions on international university rankings.
The Department of Clinical Medicine (DCM) at the Faculty Health at AU is Denmark's largest health science institute and conducts research across almost all branches of medicine. The basic, clinical and translational research at DCM is carried out in collaboration with Aarhus University Hospital (AUH), which ensures rapid clinical implementation of research findings.
About the research project
The postdoc will be working on the project entitled "Using Deep Learning to Address the Mortality Gap in Mental Illness", which is funded by the Lundbeck Foundation. The average life expectancy of people suffering from severe mental illness is 10-20 years shorter than that of the background population. From a mental- and public health perspective, this is entirely unacceptable and must be addressed. The aim of this research project is to change this situation for the better. Specifically, we will apply methods from the field of artificial intelligence on a merged dataset containing individual-level information from several Danish registries, laboratory results, and health record text data for more than 100.000 individuals with mental disorders. Using this approach, we aim to develop algorithms that can identify individuals at elevated risk of dying prematurely – for instance those likely to develop somatic comorbidities such as diabetes or cardiovascular disease. These algorithms can subsequently inform clinical practice.
Your job responsibilities
The position is primarily research-based but may also involve minor teaching assignments within your area of expertise. You will contribute to the development of the department through research of high international quality. In your daily work, you will work closely with colleagues on your project, where you will receive supervision and guidance.
Your main tasks will consist of:
Independent research of high international quality, including publication
Data management, programming and statistical analysis
You will report to Professor Søren D. Østergaard and the Head of the Department of Clinical Medicine, Professor Jørgen Frøkiær .
Your competences
You have academic qualifications at PhD level, preferably within a field related to data science, natural language processing, medicine, public health, statistics, or epidemiology. Applicants with strong skills in artificial intelligence and natural language processing will be preferred. We expect applicants to be fluent in oral and written English. Being able to read and write Danish is also of importance as the source data is in Danish.
In order to be assessed as qualified for a Postdoc position, you must meet these academic criteria.
Shortlisting will be used.
Questions about the position
If you have any questions about the position, please contact Søren D. Østergaard (e-mail: soeoes@rm.dk).
Your place of work will be Aarhus University Hospital – Psychiatry, Palle Juul-Jensens Boulevard 175, DK-8200 Aarhus N, Denmark.
We expect to conduct interviews in week 51.
Terms of employment
Application
Your application must include the following:
Motivated application
Curriculum Vitae
Diploma
A list of publications
A teaching portfolio. We refer to Guideline on the use of teaching portfolios
A maximum of five of the publications of greatest relevance to the job may be submitted
References/recommendations can be uploaded separately in the e-recruitment system
Template for applicant – postdoc must be completed and uploaded under 'Extra documents'
We refer to the faculty's Guidelines for applicants.
The assessment committee may decide to include non-submitted material in its statement. In such cases, you will be informed and obliged to submit material, unless your application is withdrawn.
All interested candidates are encouraged to apply, regardless of their personal background.
Letter of reference
If you want a referee to upload a letter of reference on your behalf, please state the referee's contact information when you submit your application. We strongly recommend that you make an agreement with the person in question before you enter the referee's contact information, and that you ensure that the referee has enough time to write the letter of reference before the application deadline.
Unfortunately, it is not possible to ensure that letters of reference received after the application deadline will be taken into consideration.
International applicant?
Aarhus University offers a broad variety of services for international researchers and accompanying families, including relocation service and career counselling to expat partners. Please find more information about entering and working in Denmark here. Aarhus University also has a Junior Researcher Development Programme. You can read more about it here.
The application must be submitted via Aarhus University's recruitment system, which can be accessed under the job advertisement on Aarhus University's website.