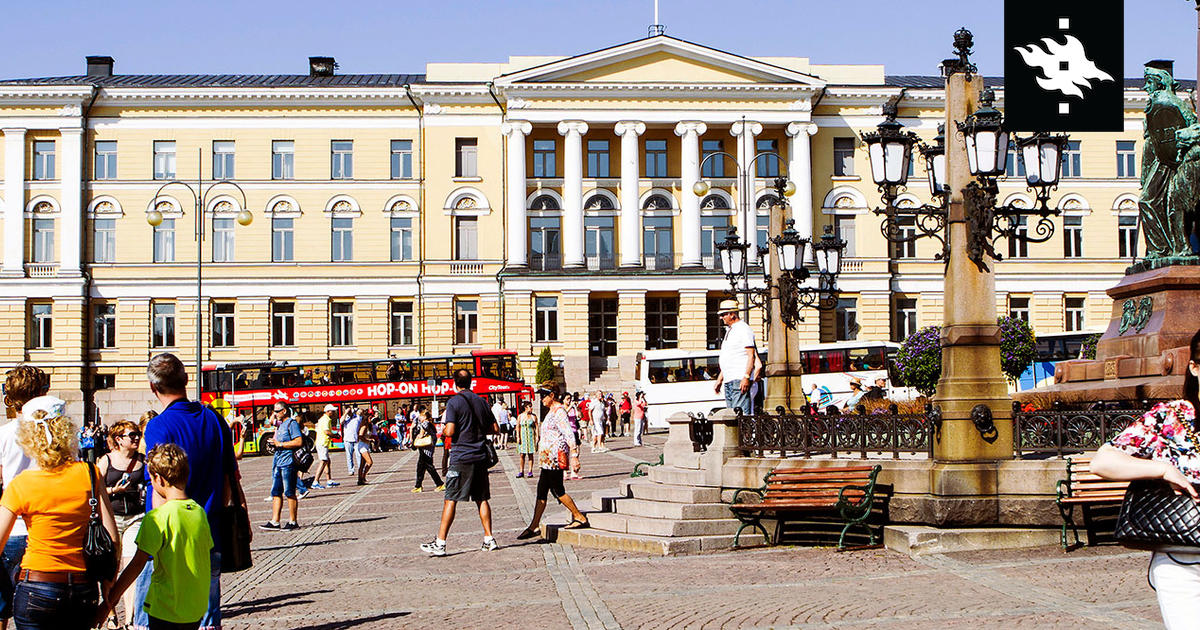 The University of Helsinki is the largest university in Finland, which seeks solutions for global challenges and creates new ways of thinking for the best of humanity. We are one of the best multidisciplinary universities in the world and our community of c. 8 000 employees offers wide ranging career development opportunities in teaching and research as well as in specialist and other support positions.
www.helsinki.fi/en
The Faculty of Agriculture and Forestry is located on the Viikki campus. The mission of the faculty is to promote the sustainable use of renewable natural resources through scientific research and research-based teaching. We focus on agricultural and forest sciences, food and nutrition, microbiology, as well as on economics and management. We cover the full natural resource chain from farm to fork, the entire field of forest sciences from soil chemistry to marketing, as well as the environmental effects of related activities. Graduates from the Faculty of Agriculture and Forestry are versatile experts in biosciences and business, able to meet the needs of both the business sector and society at large.
www.helsinki.fi/en/faculty-of-agriculture-and-forestry
The Department of Economics and Management conducts high-quality research and teaching, involving the application of economics, management, marketing and consumption theory, methods and perspectives to address issues associated with the goods and services from our terrestrial and aquatic environments: agricultural areas, food systems, forests and aquatic environments. The department has several international research groups. The department hosts the M.Sc. programme "Agricultural, Environmental and Resource Economics" and the M.Sc. programme "Food economy and consumption (website in Finnish)" and the B.Sc. programme "Environmental and Food Economics". Our researchers also participate in the teaching and development of doctoral programmes. The Department is also a part of Helsinki Graduate School of Economics (HGSE).
www.helsinki.fi/en/faculty-of-agriculture-and-forestry/research/economic…
The Department of Economics and Management invites applications for the position of a
POSTDOCTORAL RESEARCHER
to a project: Individuals, communities and municipalities mitigating climate change by carbon smart green space (CO-CARBON).
The position is a part of the CO-CARBON project funded by the Academy of Finland and led by Associate Professor Leena Järvi and Professor Christopher Raymond. The aim of the CO-CARBON project is to develop a new concept of carbon-smart urban green infrastructure (UGI), and through co-creative processes, create science-based solutions to support its implementation across society. We seek for an environmental social scientist to employ a public participation geographic information system method to promote the consideration and use of carbon-smart UGI by youth and adults in ways that address justice and well-being needs.
Requirements
– Doctoral degree in geospatial science, ecological economics, sustainability science, environmental science, landscape planning or other relevant field
– Knowledge of environmental justice, human-nature interactions and/or well-being. Detailed knowledge and preferably hands-on experience in organizing and implementing knowledge-co-creation processes and educational programs
– Ability to speak Finnish is desirable
– Good skills in the use of geographic information systems and spatial analyses
– Ability to work independently
– Enthusiasm towards scientific research and eagerness to learn
– Good writing and other presentation skills.
The full-time position is available for three years. The post-doctoral researcher can start in January 2021 or according to agreement – however, the position can be filled until March 2021. The salary of the successful candidate will be based on level 5 of the demands level chart for teaching and research personnel in the salary system of Finnish universities. The salary will be between 3 200 – 4 400 €/month, depending on the qualifications and experience of the appointee. A six month trial period will be applied.
Application should include the following documents in English as a SINGLE PDF file:
1) a 1-page cover letter,
2) a 2-page research plan which clarifies the candidate's previous work relevant to the scope of the position and their vision for their research in CO-CARBON
3) CV
4) list of publications
5) names and e-mail addresses of two referees.
Candidates should be prepared to demonstrate their problem solving abilities related to the field of the position in a pre-assignment.
Please submit your application through the University of Helsinki Recruitment System via the link Apply for the position. Applicants who are employees of the University of Helsinki are requested to submit their application via the SAP HR portal. The deadline for applications is 13 December 2020.
For further information, please contact Professor Christopher Raymond: christopher.raymond(at)helsinki.fi
Further information on the recruitment process may be obtained from HR Coordinator Sari Aaltonen, sari.aaltonen(at)helsinki.fi.
More about working at the University of Helsinki
www.helsinki.fi/en/university/working-at-the-university
Why Finland is a great place to live and work
https://www.helsinki.fi/en/university/careers-at-the-university-of-helsi…
Finnish way of life
www.helsinki.fi/en/university/enjoy-the-finnish-way-of-life
Due date
13.12.2020 23:59 EET