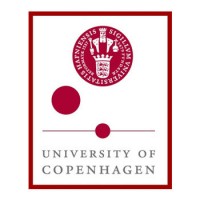 The Department of Sociology, Faculty of Social Sciences, University of Copenhagen (UCPH), invites excellent candidates for one or more assistant professorships in the field of sociology and sociological methods.
The position(s) is available from 1st April 2021until 31st March 2024.
Introduction
The Department of Sociology is an international departmentcomprising 40 faculty, 15 Ph.D. Students, and 10 administrative staff. We pursue problem-oriented research and investigate topics such as social mobility, culture and climate change, education, social movements, health and sociology of science. We share a pronounced commitment to social theory – both classical and modern. We value qualitative and quantitative methods highly and have in recent years invested a significant amount of resources in the area of social data science. The Department is located in the very center of the old city of Copenhagen and shares a campus with the other departments of the Faculty of Social Sciences: Anthropology, Economics, Political Science and Psychology with whom we have close collaborations.
Teaching responsibilities of the Department comprise undergraduate and graduate teaching, supervision and examination.
To fulfill the research requirements of the position the applicant chosen is expected to be physically present on a regular basis and actively participate in the teaching and research activities of the Department.
Duties and Responsibilities
General duties attached to the position as Assistant Professor are:
Individual and group-based research, and research-based publishing, meeting high international standards within the field of Sociology / Sociological methods
Teaching, supervision and examination of undergraduate and graduate students in existing programmes of the Department of Sociology
Contributing to the administrative responsibilities of the Department of Sociology and Faculty wide tasks
Communicating research findings to the public in general and to the stakeholders of the Department of Sociology and Faculty of Social Science in particular
Take an active interest in the employability of our graduate students
Participation in the Faculty of Social Science 'Teaching and Learning at Higher Education Programme' for assistant professors
Initating and contributing to external funding activities
Active participation in research activities such as conferences, workshops and seminars
Promoting the Department nationally as well as internationally.
Your Competencies and Opportunities
In order to be assessed qualified for an assistant professor position at the University of Copenhagen, the candidate must meet the University's criteria of academic merit https://employment.ku.dk/faculty/criteria-for-recognising-merit/
Six overall criteria apply for professor appointments at the University of Copenhagen. The six criteria (research, teaching, societal impact, organisational contribution, external funding and leadership) are considered a framework for the overall assessment of candidates. Furthermore, each candidate must be assessed according to the specific requirements stated in the job advertisement.
You can read more about the criteria for recognising merit for assistant professors here: https://jobportal.ku.dk/videnskabelige-stillinger/kriterier-for-videnskabelige-stillinger/dokumenter-til-meritering/5a_Criteria_for_recognising_merit_-Assistant_professors.pdf
A successfull candidate is expected to have a thorough training in the field of Sociology and an in-depth understanding of social theory. You have pronounced skills within sociological methods with a keen interest to expand that knowledge further and to initiate and conduct research that combine different sociological methods.
A successful candidate has strong interpersonal skills as well as an aptitude for working collaboratively with colleagues in planning and delivering teaching, in research projects and in the discharge of administrative duties.
Furthermore, the candidate must demonstrate a commitment to student learning, supporting student welfare and enhancing the student experience.
Strategy of the Faculty of the Social Sciences
The Department of Sociology is part of the Faculty of the Social Sciences. The Faculty is a successful academic community that strives to put knowledge into action by:
Engaging partners in the co-creation of knowledge, learning and social change.
Empowering our students to become reflective and responsible citizens who have the vision, the knowledge and the competences to change society for the better.
Energising global, European and Danish communities of knowledge by innovating research methodologies and by research findings with impact
For more on the Faculty strategy, see: https://samf.ku.dk/fakultetet/strategi/. You can read the Department's strategy here www.soc.ku.dk/instituttet/ledelse/strategi-pdf/Strategy_-_Sociology_2018-2023_.pdf
Terms of Employment
Employment with the Faculty of Social Sciences and progression within employment will be determined only by personal merit. We do this by applying academic criteria of the University of Copenhagen which are related to the duties and conditions of each particular post and the needs of the Department concerned.
As this is an assistant professor position, and therefore we strongly encourage the appointed assistant professor to acquire the proficiency in Danish required to teach and interact with colleagues in that language in 2-4 years. The Department will provide and pay for the necessary language training
Further information on qualification requirements as assistant professor can be found in the Memorandum on Job Structure for Academic Staff at Danish Universities here:
https://employment.ku.dk/faculty/criteria-for-recognising-merit/dokumenter/Ministerial_Order_no._1443_of_11_December_2019_on_Job_Structure_for_Academic_Staff_at_Universities.pdf
Terms of appointment and salary is in accordance with the Danish Confederation of Professional Associations (Akademikerne).
The salary range starts at DKK 34,654 per month + a 17.1 % contribution to the pension scheme. It is possible to negotiate salary supplements on an annual basis.
The recruitment process
Further information on the recruitment process at University of Copenhagen can be found here: https://employment.ku.dk/faculty/recruitment-process/
An Equal Opportunity Workplace
The University of Copenhagen is committed in its pursuit of academic excellence to equality of opportunity and to creating an inclusive working environment and therefore encourages all qualified candidates to apply, regardless of personal background, gender, sexual orientation, age, disability, ethnicity etc. For more on the diverse working place environment at the University and the University's participation in the HRS4R HR Excellence in Research, see https://employment.ku.dk/working-at-ucph/eu-charter-for-researchers/
International applicant?
The University of Copenhagen offers a broad variety of services for international researchers and accompanying families, including support before and during your relocation and career counseling to expat partners. Please find more information about these services as well as information on entering and working in Denmark here: https://ism.ku.dk/
Contact information
Information about the recruitment process is available from HR Pernille Lykke Paulsen, e-mail: hrsc@hrsc.ku.dk, please refer to ID number: 211-0160/20-2A#1
Additional information about the position can be obtained from the Head of Department Benedikte Brincker, e-mail: bebr@soc.ku.dk, phone +45 2118 0736
How to Apply
Submit a complete application at our online portal. Click on the "Apply now" icon at the bottom of the page to apply.
Your application must be written in English and include the following documents:
Motivated application
Curriculum vitae
Certificates and Diplomas
Publications. The 6 most important publications, of which at least three must have been published within the five years immediately preceding the deadline for application. The publications selected must be uploaded as attachments and named from 1 to 6.
Publication list. A complete list of all publications with clearly marked publication dates. The uploaded publications must be marked with * on the list to be assessed.
Teaching portfolio. Documentation of teaching qualifications in accordance with https://uddannelseskvalitet.ku.dk/quality-assurance-of-study-programmes/university-guidelines/pedagogic-basis-and-guidelines/Uni_guideline_teaching_portfolio_appointing__1_.pdf
Documentation of ability to disseminate information. Documentation of the ability to disseminate information to and share knowledge with society.
Should any material submitted consist of work with named co-authors, or work that is otherwise the result of collective academic endeavors, the extent of the applicant's contribution to the work must be clearly specified. The hiring committee may ask for a signed statement from the co-authors specifying the extent and nature of each individual's contribution.
The closing date for applications is 15 January 2021 23:59 CET.
Applications or enclosures received thereafter will not be considered.