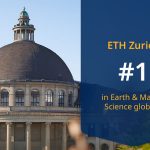 ETH Zurich
PhD in Microfluidics, Microsystems Engineering, Biotechnology, Bioengineering at the Department Biosystems Science and Engineering
The Bioanalytics Group (Prof. Petra S. Dittrich) develops microfluidic methods, also referred to as lab-on-chip technology, for applications in the life sciences. We advance methods for basic research as well as for diagnostics and high throughput screening. In our interdisciplinary approach, we combine chemical, physical, biological and engineering aspects of microfluidics-​based technology. The Bioanalytics Group is affiliated to the Department Biosystems Science and Engineering, and our laboratories are located in Basel (Switzerland).
Project background
Antibiotics play a vital role in many areas of modern medicine, especially protecting patients whose immune system has been weakened. But these achievements of modern medicine are now under threat. More and more strains of bacteria are becoming resistant to one or several types of antibiotics. The announced position is embedded in a Swiss research consortium (NCCR Antiresist) that adresses these problems and aims at developing new approaches to better understand the biochemical and biophysical processes caused by bacterial pathogens in infected patients. The findings will help researchers find new antibiotics and identify new antimicrobial effect mechanisms.
Job description
Within the framework of the NCCR Antiresist, the candidate will develop microfluidic methods for culturing bacteria to employ systematic studies on bacterial growth under various conditions and monitor effects of antibiotic compounds. The candidate will work together with project partners from the University of Basel as well as the University Hospital to validate the microfluidic methods.
Your profile
The combination of biological and technological aspects will be central for the succes of the project. A possible candidate should have strong disposition to learn and improve novel methods, and should be very open to different research disciplines. We are seeking a person holding a Master degree in microsystems engineering, bioengineering, biotechnology, microbiology, biochemistry, or pharmaceutical sciences. Prior experience in one of the fields is required: microfluidics, microbial culture or fluorescence microscopy. Other required qualifications are the ability to communicate effectively in a highly interdisciplinary and international environment, which includes a mastery of oral and written English.
Interested?
We look forward to receiving your online application with the following documents:
CV
Bachelor and masters grade transcripts
Motivation letter
Two reference letters or contact details of two referees
Please note that we exclusively accept applications submitted through our online application portal. Applications via email or postal services will not be considered.
More information of the Bioanalytics Group at ETH Zrich can be found on our website www.dittrich.ethz.ch. Questions regarding the position should be directed to Prof. Petra Dittrich by email: petra.dittrich@bsse.ethz.ch (no applications to this e-mail).