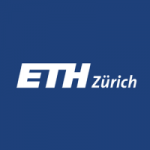 ETH Zurich
Postdoc position on Development of viral vectors for gene and cell therapy at The Laboratory for Biological Engineering at ETH Zurich in Basel.
The Laboratory for Biological Engineering (Prof. Randall J Platt) at ETH Zurich in Basel develops genome engineering technologies and applies them to a range of fundamental and disease-focused areas (www.platt.ethz.ch) and to advance these efforts we are seeking a full-time postdoc with expertise in molecular and cellular biology, mouse models, viral vectors, and deep sequencing library preparation.
Job description
We are looking for a researcher to join our multidisciplinary team of scientists and work on a new collaborative project with Roche focused on the development of viral vectors for gene and cell therapy. The candidate will be passionate about science, technology, collaboration, communication, and the development of translation-oriented products with industry partners.
Your profile
The ideal candidate should have a PhD or equivalent in Molecular and Cellular Biology, Molecular Biotechnology, Molecular Medicine, or a related field.
The candidate must have extensive experience working with a range of molecular and cellular methods, including standard molecular biology techniques (molecular cloning, RT-qPCR/ddPCR, western blot, ELISA, etc.), mammalian cell culture, mouse handling, mouse tissue processing for extraction of DNA or RNA, histology or immunofluorescence, and preparation of deep sequencing libraries for functional genomics experiments.
Prior experience with virus production is a major plus. Knowledge in bioinformatics, statistics, and programming are a major plus.
The candidate must have a strong track record and interest in collaboration with multi-disciplinary scientists.
Other required qualifications are ability to communicate effectively in a highly interdisciplinary and international environment, which includes a mastery of oral and written English.
ETH Zurich
ETH Zurich is one of the world's leading universities specialising in science and technology. We are renowned for our excellent education, cutting-edge fundamental research and direct transfer of new knowledge into society. Over 30,000 people from more than 120 countries find our university to be a place that promotes independent thinking and an environment that inspires excellence. Located in the heart of Europe, yet forging connections all over the world, we work together to develop solutions for the global challenges of today and tomorrow.
Interested?
We look forward to receiving your online application with the following documents:
Cover letter that mentions your scientific interests and why you are interested in the group,
CV
Diplomas and course transcripts
Contact details of three referees
Please note that we exclusively accept applications submitted through our online application portal. Applications via email or postal services will not be considered.
Further information can be found on our website. For questions about the position, please contact Prof. Platt (rplatt AT ethz DOT ch) (no applications).