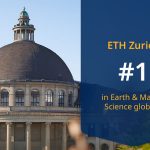 ETH Zurich
Postdoc Position on Mechanobiology of Bioengineered Bone Organoids at Laboratory for Bone Biomechanics in the Department of Health Sciences at ETH Zurich
The Laboratory for Bone Biomechanics in the Department of Health Sciences and Technology at ETH Zurich is looking for a Postdoctoral Researcher with experience in stem cell biology and organoid technology who is motivated to work at the interface between fundamental mechanobiology and tissue engineering.
Project background
The Laboratory for Bone Biomechanics (LBB) within the Institute for Biomechanics (IfB) at ETH Zurich, includes 21 scientific staff organized within 4 research teams with cross-disciplinary expertise in musculoskeletal biomechanics and imaging, tissue engineering, biomaterials, mechanobiology, and animal models. Professor Müller as the Head of the LBB has pioneered micro-tomographic imaging (micro-CT) of biological tissues both in vitro and in vivo, a technology that is now successfully used in hundreds of laboratories. One main research area of the laboratory is currently developing functional human bone organoids as novel research tools for drug screening and disease modeling applications.
Job description
The aim of the research is to investigate the mechanobiology of bioengineered human bone organoids using state-of-the-art cellular and molecular biological techniques (e.g., primary cell isolation and characterization, 3D cell culture, qPCR, blotting, sequencing, Ca2+ imaging). The ability to grow functional human tissues from stem cells in a 3D culture has the potential to revolutionize the process of drug discovery. Recently, several stem cell-derived organoid systems resembling human tissues (e.g., intestine, brain, liver, stomach) have been generated by 3D cell culture in a petri dish. However, there is very limited progress in developing analogues of human skeletal tissues such as bone. A major challenge is reconstructing the native bone microenvironment where 3D bone cell networks sense the interstitial fluid flow to regulate the bone remodeling process. Currently, our laboratory leverages interdisciplinary advances in tissue engineering and biofabrication to generate functional bone organoids in vitro. Using mechanical loading and bio-imaging techniques, we seek to gain a fundamental understanding of the mechanobiological principles governing the functional adaptation of bone organoids at the cellular and molecular level.
Your profile
The successful candidate holds or will soon receive a PhD degree in one of these fields: organoid technology, stem cell biology, mechanobiology, tissue engineering; and she/he has expertise covering one of these areas: primary cell isolation and purification, human induced pluripotent stem cell (iPS) differentiation, 3D organotypic culture and live imaging, flow cytometry, molecular biology assays (gene and protein expression), and biomechanical stimulation of musculoskeletal tissues. It is essential that the candidate is willing and motivated to work at the interface between fundamental mechanobiology and tissue engineering. Additionally, a demonstrated track record of internationally peer-reviewed publications and excellent communication skills in English (oral and written) are required.
ETH Zurich
ETH Zurich is one of the world's leading universities specialising in science and technology. We are renowned for our excellent education, cutting-edge fundamental research and direct transfer of new knowledge into society. Over 30,000 people from more than 120 countries find our university to be a place that promotes independent thinking and an environment that inspires excellence. Located in the heart of Europe, yet forging connections all over the world, we work together to develop solutions for the global challenges of today and tomorrow.
Interested?
For further information about the group please visit our website www.bone.ethz.ch. Questions regarding the position should be directed to Dr. Xiao-Hua Qin (e-mail: xiaohua.qin@hest.ethz.ch), senior scientist and team lead at the LBB.
We look forward to receiving your application. It should include the following documents:
Motivation letter
CV
Full university transcripts
Names and contact details of two references