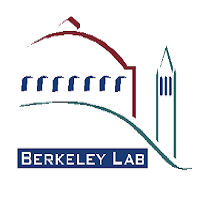 Berkeley Lab's Biological Systems and Engineering Division has an opening for a Biochemist Postdoctoral Scholar. Synthetic biology has the potential to revolutionize the production of biofuels, chemicals, materials, etc. However, we lack adequate understanding of many key enzymes. High throughput, specificity, and sensitivity analytical approaches are needed to complement synthetic biology approaches to enable rapid read-out of enzyme activities. We are seeking highly motivated individuals to work as part of a cross-disciplinary team to develop and apply high throughput mass spectrometry approaches for discovering and characterizing enzymes, and metabolic pathways relevant to sustainable biofuels and bioproducts.
What You Will Do:
Develop and apply surface-based mass spectrometry technologies for the characterization of high performance enzymes and enzyme cocktails.

Deploy novel microfluidic and mass spectrometry approaches to support synthetic biology and enzyme discover efforts.

Analyze and integrate results as part of a cross-disciplinary team.

Publish scientific papers in peer-reviewed journals and present findings at seminars and conferences.
What Is Required:
PhD within the last four years in material science, chemical engineering, bioengineering, chemistry, biochemistry, chemical biology, or related field.

Deep experience characterizing enzymes.

Strong analytical background.

Proven ability to perform independent research and organize data for publication and presentations.

Demonstrated ability to interact effectively with technical and scientific staff.

Ability to work independently and in a team environment.

Demonstrated ingenuity in dealing with complex problems.

Strong publication record.
Additional Desired Qualifications:
Mass spectrometry experience, ideally using surface based mass spectrometry techniques.

Python programing experience.

Clean room experience, ideally including microfluidics.
The posting shall remain open until the position is filled.
Notes:
This is a full time, 2 year, postdoctoral appointment with the possibility of renewal based upon satisfactory job performance, continuing availability of funds and ongoing operational needs. You must have less than 3 years paid postdoctoral experience. Salary for Postdoctoral positions depends on years of experience post-degree.

Full-time, M-F, exempt (monthly paid) from overtime pay.

This position is represented by a union for collective bargaining purposes.

Salary will be predetermined based on postdoctoral step rates.

This position may be subject to a background check. Any convictions will be evaluated to determine if they directly relate to the responsibilities and requirements of the position. Having a conviction history will not automatically disqualify an applicant from being considered for employment.

Work will be primarily performed at: Joint BioEnergy Institute (JBEI) — Bldg. 978, 5885 Hollis St., 4th floor, Emeryville, CA.
Berkeley Lab (LBNL) addresses the world's most urgent scientific challenges by advancing sustainable energy, protecting human health, creating new materials, and revealing the origin and fate of the universe. Founded in 1931, Berkeley Lab's scientific expertise has been recognized with 13 Nobel prizes. The University of California manages Berkeley Lab for the U.S. Department of Energy's Office of Science.
Equal Employment Opportunity: Berkeley Lab is an Equal Opportunity/Affirmative Action Employer. All qualified applicants will receive consideration for employment without regard to race, color, religion, sex, sexual orientation, gender identity, national origin, disability, age, or protected veteran status. Berkeley Lab is in compliance with the Pay Transparency Nondiscrimination Provision under 41 CFR 60-1.4.  Click here to view the poster and supplement: "Equal Employment Opportunity is the Law."
.