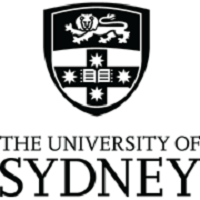 Applications are invited for a Lecturer in Urban Geography in the School of Geosciences, University of Sydney. This is a standard teaching-research position. The successful applicant will contribute to the urban geography teaching program in the School of Geosciences, potentially undertake some student supervision roles and will contribute to the research effort of the School through the development of their own research program.
About you
The University values courage and creativity; openness and engagement; inclusion and diversity; and respect and integrity. As such, we see the importance in recruiting talent aligned to these values in the pursuit of research excellence and are seeking to recruit for a Lecturer role within the School of Geosciences, who will be responsible to conduct extensive experience with:
• a PhD in geography or a relevant social science discipline
• an ability to contribute to undergraduate teaching in urban geography
• a track record of research and academic publication in a relevant field
• an ability to work collaboratively in small team environments
• excellent written and verbal communication skills
The successful applicant will have a PhD in geography or a relevant social science discipline, experience in undergraduate teaching, and a track record of research and publication in urban geography.
Due to VISA restrictions on sponsoring part-time employment, flexible working arrangements are only available for local applicants only.
About us
The School of Geosciences has a strong reputation for the quality of its research and teaching in geography, including urban geography, and was ranked 22 in Geography in the 2016 QS World University Rankings. Our urban geographers are also active participants in a vibrant cross-Faculty Cities Network that brings together urban researchers across the University of Sydney.
Since our inception 160 years ago, the University of Sydney has led to improve the world around us. We believe in education for all and that effective leadership makes lives better. These same values are reflected in our approach to diversity and inclusion, and underpin our long-term strategy for growth. We're Australia's first university and have an outstanding global reputation for academic and research excellence. Across our campuses, we employ over 6000 academic and non-academic staff who support over 60,000 students.
We are undergoing significant transformative change which brings opportunity for innovation, progressive thinking, breaking with convention, challenging the status quo, and improving the world around us.
To be considered for this position it is essential that you address the online selection criteria. For guidance on how to apply visit: 
How to apply for an advertised position.
For further information contact Professor Phil McManus, Head of School HOS, School of Geosciences on +61 2 9351 8884 or geoscience.headofschool@sydney.edu.au
For information about the recruitment process, or if you require reasonable adjustment or support filling out this application, please contact Helen Efstathiou, Recruitment Consultant on +61 2 8627 7137 or helen.efstathiou@sydney.edu.au
Closing date: 11:30pm 2 September 2018 (Sydney Time) 
The University of Sydney is committed to diversity and social inclusion. Applications from people of culturally and linguistically diverse backgrounds; equity target groups including women, people with disabilities, people who identify as LGBTIQ; and people of Aboriginal and Torres Strait Islander descent, are encouraged.
If we think your skills are needed in other areas of the University, we will be sure to contact you about other opportunities.
The University reserves the right not to proceed with any appointment.Candidate Information Package
How to apply:
Start your application by clicking the "begin" button.
.