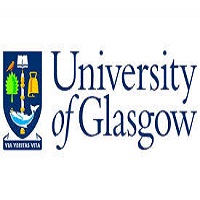 Lecturer in Molecular, Cell and Systems Biology
Reference Number

021980

Location

Gilmorehill Campus / Main Building

College / Service

COLLEGE OF MVLS

Department

RI MOLECULAR CELL & SYSTEMS BIOLOGY

Job Family

Research And Teaching

Position Type

Full Time

Salary Range

£42,418 – £49,149
Job Purpose
The main purpose will be to conduct and lead research of international quality and to provide high quality research-led teaching at the undergraduate and postgraduate level. Research will be conducted to investigate fundamental questions at the molecular and/or cellular level. The post will involve applying for and securing research funding from grant awarding bodies and the publication of high quality research papers. The post will include the undertaking of administrative duties as requested by the Director of Institute. The appointee will be based within the Institute of Molecular, Cell & Systems Biology.
Main Duties and Responsibilities
To establish and maintain research activity and to secure the funding required through externally awarded grant income and / or recruitment of international PGR students
To sustain a high level output of research publications in high impact international and peer reviewed journals enhancing the reputation of the Institute, College and University
To present research findings at national and international conferences and enhance the research profile of research group, Institute, College and University
To make a significant contribution to the teaching in related subject areas at undergraduate and postgraduate levels, as required by the Director of Institute
To supervise research staff and students and ensure their effective development.
To actively form and lead research collaborative relationships that increase the research output and enhance the reputation of the Institute and University
To sit on/contribute to professional bodies, learned societies, and/or grant body panels and so contribute their knowledge to the subject specialism
To up-date professional skills, as appropriate
To participate in the annual Performance and Development review processes in accordance with University policy
To carry out administrative duties as required by the Director of the Institute
Knowledge, Qualifications, Skills and Experience
Knowledge/Qualifications/Skills & Experience
Essential:
A1 PhD in a subject-related area with an established reputation in current research within the field, demonstrating a depth of knowledge and understanding sufficient to promote the development of new knowledge within the field.
A2 An established national/international reputation in the chosen field
A3 An extensive track record of published research in subject-related area
Skills
Essential:
C1 A successful track record of managing research staff
C2 Ability to motivate staff and provide strong academic leadership
C3 Evidence of the potential to attract research funding
C4 Evidence of a significant number of publications in high impact peer reviewed journals
C5 Excellent verbal and written communication skills
C6 Excellent administrative and organisation skills
C7 Networking skills suited to the development of collaborative teamwork in teaching and / or research
C8 Ability for independent thought leading to the generation of original hypotheses suited to PGR projects and grant-funded research
C9 The ability to win research funding, through fellowship or grant applications from major funding bodies

Experience
Essential:
E1 Postdoctoral experience in laboratory-based research
E2 Experience of planning and deploying resources in support of major research and where appropriate teaching activities
E3 A proven track record of securing and managing external funding
E4 A proven track record of extensive international peer reviewed publications
E5 A proven track record of delivering teaching and supervision of students
Job Features
Dimensions
Principal investigator or co-investigator for research grants. To develop and maintain involvement in research area and to submit grant applications on an ongoing basis throughout the year. Production of publications as appropriate to subject specialism within appropriate timescales. Individual or co-supervision of postgraduate research student(s)

Planning and Organising
Effective organisation skills to manage time and prioritise as appropriate, research and administrative duties.
Self-generation of work, through innovation and long-term planning in all activities.
Plan grant applications as required, to sustain the equipment, personnel, funding and output of the research group
Plan and organise administrative duties on an ongoing basis.
Decision Making
Research strategy
Grant writing strategy
Experimental approach and design
Prioritise own work and that of research group
Recruitment of research staff
Equipment purchase
Teaching practice
Internal/External Relationships
Internal
Director of Institute for exchanging information, research strategy and goals
Staff/Research students to advise, motivate and troubleshoot.
Undergraduate/postgraduate students – for teaching/learning support
Academic, administrative and student support services as appropriate.
External 
Maintain links with key research players, nationally and internationally, in the chosen field (identify new research projects and enhance research profile, support/present research nationally and internationally).
Grant bodies (income generation)
Journals (publish/enhance research profile),
Participation in appropriate Learned Society activities
Problem Solving
Experimental design, experimental problem solving. Both can be ultimate problem solving or advice/mentoring of others.
Informal Enquiries
Informal enquiries should be made to the Director of Institute, Professor Neil Bulleid (0141 330 3870). Email: neil.bulleid@glasgow.ac.uk
Standard Terms & Conditions
The salary will be on the Research and Teaching Grade, level £42,418 – £49,149 per annum.
The successful applicant will be eligible to join the Universities' Superannuation Scheme. Further information regarding the scheme is available from the Superannuation Officer, who is also prepared to advise on questions relating to the transfer of Superannuation benefits.
All research and related activities, including grants, donations, clinical trials, contract research, consultancy and commercialisation are required to be managed through the University's relevant processes (e.g. contractual and financial), in accordance with the University Court's policies.
Relocation assistance will be provided where appropriate.
Probation Period
The successful applicant of this post will be enrolled onto the University's Early Career Development Programme (ECDP). This will provide for you as an early career academic staff member to be developed and supported over a specified timeframe to facilitate the advancement of your academic career.
Information on the programme can be found on our website at:
http://www.gla.ac.uk/services/humanresources/all/pay/ecdp/policy/
New entrants to the University will be required to serve a probationary period of 6 months.
It is the University of Glasgow's mission to foster an inclusive climate, which ensures equality in our working, learning, research and teaching environment.
We strongly endorse the principles of Athena SWAN, including a supportive and flexible working environment, with commitment from all levels of the organisation in promoting gender equity
The University of Glasgow, charity number SC004401.
Vacancy Reference: 021980 Closing Date: 31 October 2018
.