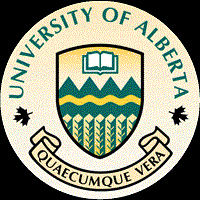 The University of Alberta, Faculty of Medicine & Dentistry, Department of Medicine, Division of Gastroenterology in partnership with Alberta Health Services, invites applications for an advanced therapeutic endoscopist and endoscopy researcher to be based at the University of Alberta Hospital.  Located in Edmonton, Alberta, Canada, the Faculty has been internationally recognized as among the world's top 50 medical schools and as one of Canada's premier health-education institutions.  The University is currently home to 39,000 students and 15,000 faculty and staff.
Located in Edmonton, Alberta, Canada, the Faculty of Medicine & Dentistry is one of Canada's premier health-education institutions and has been internationally recognized as among the world's top 50 medical schools and as one of Canada's premier health-education institutions. The University of Alberta also leads the Canadian National Transplant Research Program (CNTRP), is home to the Northern Alberta Clinical Trials and Research Centre (NACTRC), a state of the art infrastructure for clinical trials and the Canadian National Institute for Nanotechnology (NINT).
The Division of Gastroenterology currently has 21 MD members and is one of the largest gastroenterology, hepatology, endoscopy, motility and nutrition centers in Canada. It manages leading-edge clinical, basic and translational research programs involving 45 graduate and undergraduate students; over 3 million dollars in basic and clinical research funding annually and has developed the Centres of Excellence for Gastrointestinal Inflammation and Immunity Research (CEGIIR) and Gastrointestinal and Liver Disease Research (GILDR). As a major tertiary academic referral centre, the Division of Gastroenterology at the University of Alberta Hospital has a highly specialized consultation and advanced therapeutic endoscopy facility conducting some 25.000 endoscopies annually, two state-of-the-art inpatient units, a state of the art outpatient research and consultation clinic (Zeidler Ledcore Centre) staffed with highly skilled gastroenterologists and scientists.
The successful candidate will be an MD (or equivalent) with certification in Gastroenterology with the Royal College of Physicians & Surgeons of Canada, or be eligible for licensure with the College of Physicians and Surgeons of Alberta (CPSA). The individual will have at least 10 years of experience in advanced interventional, therapeutic endoscopy, including enteroscopy, endoscopic ultrasound and ideally also percutaneous procedures and interventions.
Key accountabilities of the position will include the directorship of research in therapeutic endoscopy with the expectation that the successful candidate will significantly enhance the research productivity of the therapeutic endoscopy group. Therefore proven experience in conducting research studies, strong track record in publishing, international academic recognition and evidence of having taught advanced therapeutic procedures will be key requirements. The position will involve up to 50% protected time for research with the remainder spent on clinical work, teaching and administration.
The successful candidate will be offered a contingent tenured or tenure-track appointment in the Department of Medicine, which is in accordance with the University of Alberta Faculty Agreement, and offers a comprehensive benefits package.
Remuneration for this position is based on the Academic Alternative Relationship Plan (ARP). Salary will be commensurate with education and experience.
Interested candidates are asked to submit online a letter of intent and a structured curriculum vitae to:
Daniel C. Baumgart, MD, PhD, MBA, FRCP (London), AGAF
Professor and Director, Division of Gastroenterology
AHS Section Head Gastroenterology, Edmonton Zone
Zeidler Ledcor Centre
130 University Campus NW
University of Alberta
Edmonton, AB T6G 2X8
email: eagastro@ualberta.ca
Applications will begin being reviewed on August 15th 2018, however; the competition will remain open until the position is filled.
The City of Edmonton, with a growing population of over one million, is the cosmopolitan capital of Alberta known as "The City of Festivals".  With an abundance of services, a beautiful river valley, a multitude of community activities and attractive and financially reasonable living accommodation options, and abundance of outdoor activities in the surrounding parks, lakes, forests and close by Rocky Mountains, our energetic city has something for everyone.  For further details about our vibrant city, please visit https://www.travelalberta.com/ca/places-to-go/northern-alberta/edmonton/
Details about the University of Alberta, the Faculty of Medicine & Dentistry and the Department of Medicine can be found on the Faculty's Home Page at www.ualberta.ca.
Details about Alberta Health Services can be found at www.albertahealthservices.ca
All qualified candidates are encouraged to apply; however, Canadians and permanent residents will be given priority.
The University of Alberta and Alberta Health Services are committed to an equitable, diverse, and inclusive workforce. We welcome applications from all qualified persons. We encourage women; First Nations, Métis and Inuit persons; members of visible minority groups; persons with disabilities; persons of any sexual orientation or gender identity and expression; and all those who may contribute to the further diversification of ideas and the University to apply.
How to Apply
Note: Online applications are accepted until midnight Mountain Standard Time of the closing date.
.