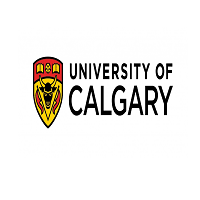 The Department of Mechanical and Manufacturing in the Schulich School of Engineering at the University of Calgary is accepting applications for two Postdoctoral Fellows in the areas of petro chemical processes specifically dealing with partial upgrading of heavy oil.
Job Description:
Positions are available in the Micro Engineering Dynamics Automation Lab (MEDAL) at the University of Calgary for postdoctoral researchers to join an interdisciplinary team developing a novel way to process heavy hydrocarbons through use of nano materials and mechanical processes at low temperature. The work will also involve with developments, design, fabrications, and petro chemical aspects and the researcher will be closely collaborating with the sponsoring company. In addition, the researchers would mentor other team members.
The potential candidates should be prepared to relocate, if necessary, and begin work with us as soon as possible.
Qualifications:
Applicants must have a Ph.D. in engineering field with focus (one or more) in chemical engineering, chemistry, mechanical engineering, etc. Hands on Experience with petro chemical processes and test apparatus development is advantageous. The successful candidates will have a proven record of success and be able to conduct research independently as well as part of a team. Good oral and written communication skills are essential.
Review of applications will begin immediately and continue until the position is filled.
Application details:
Interested individuals should send a cover letter, detailed CV, a general research/goals statement, sample publications or manuscripts, and the contact information (including email addresses) for two references to: Dr. Simon Park (simon.park@ucalgary.ca). Dr. Park will seek additional information to the potential candidates.
Micro Engineering Dynamics Automation Lab (MEDAL) www.ucalgary.ca/medal investigates micro and nano engineering specifically dealing with fabrication and development of novel applications, pipeline engineering, vibrations, etc. There are approx. 20 people working in the lab.
About the University of Calgary
The University of Calgary is Canada's leading next-generation university – a living, growing and youthful institution that embraces change and opportunity with a can-do attitude. Located in the nation's most enterprising city, the university is making tremendous progress on its Eyes High journey to be recognized as one of Canada's top five research universities, grounded in innovative learning and teaching and fully integrated with the community it both serves and leads. The University of Calgary inspires and supports discovery, creativity and innovation across all disciplines. For more information, visit ucalgary.ca.
To succeed as one of Canada's top universities, where new ideas are created, tested and applied through first-class teaching and research, the University of Calgary needs more of the best minds in our classrooms and labs. We're increasing our scholarly capacity by investing in people who want to change the world, bringing the best and brightest to Calgary to form a global intellectual hub and achieve advances that matter to everyone.
About Calgary, Alberta
Calgary is one of the world's cleanest cities and has been named one of the world's most livable cities for years. Calgary is a city of leaders – in business, community, philanthropy and volunteerism. Calgarians benefit from the strongest economy in the nation and enjoy more days of sunshine per year than any other major Canadian city. Calgary is less than an hour's drive from the Rocky Mountains and boasts the most extensive urban pathway and bikeway network in North America.
The University of Calgary recognizes that a diverse staff/faculty benefits and enriches the work, learning and research experiences of the entire campus and greater community. We are committed to removing barriers that have been historically encountered by some people in our society. We strive to recruit individuals who will further enhance our diversity and will support their professional success while they are here. We encourage all qualified applicants to apply, however preference will be given to Canadian citizens and permanent residents of Canada.