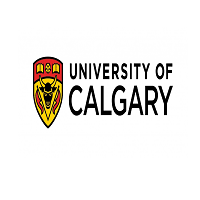 The Department of Mechanical and Manufacturing Engineering in the Schulich School of Engineering at the University of Calgary is accepting applications for a Postdoctoral Fellow in tribology and corrosion science.
Job Description:
A position is open in the Nanotribology Group at the University of Calgary for an excellent postdoctoral researcher. The project will be primarily focused on performing tribocorrosion experiments on a home-built instrument in order to support innovative discoveries for peer-reviewed manuscripts, as well as support corporate, proprietary research activities. The opportunity to work with graduate students on related projects alongside the tribocorrosion project will also be strongly encouraged. The candidate will also be expected to provide mentorship and guidance to other graduate and undergraduate students in the group.
Qualifications:
Applicants must have a PhD in Engineering, Chemistry, Physics or other related field. Experience in the field of either tribology or electrochemistry/corrosion science will also be considered strongly as an asset. The successful candidate must also demonstrate a strong track-record of peer-reviewed manuscripts during their previous studies and/or industrial experience. Applicants must also be able to conduct their own independent research, interact with a strong team of researchers, and have good oral and written communication skills in English.
Review of applications will begin immediately and continue until the position is filled.
Application details:
Interested individuals should send a cover letter, detailed CV, a research statement, sample publications to Dr. Philip Egberts (philip.egberts@ucalgary.ca). The names and contact details of two references will also be required by the applicant.
Further information on the research activities, available equipment, and group members in the Nanotribology group can be obtained at the following website:www.ucalgary.ca/egberts.
Further Contact Details:
Philip Egberts, PhD, Peng
Associate Professor and Associate Head – Graduate Studies
Department of Mechanical and Manufacturing Engineering
University of Calgary
40 Research Place NW, Room 517
Calgary, AB T2L 1Y6
Tel: +1-403-220-7678
Email: philip.egberts@ucalgary.ca
The University of Calgary is Canada's leading next-generation university – a living, growing and youthful institution that embraces change and opportunity with a can-do attitude. Located in the nation's most enterprising city, the university is making tremendous progress on its Eyes High journey to be recognized as one of Canada's top five research universities, grounded in innovative learning and teaching and fully integrated with the community it both serves and leads. The University of Calgary inspires and supports discovery, creativity and innovation across all disciplines. For more information, visit ucalgary.ca.
To succeed as one of Canada's top universities, where new ideas are created, tested and applied through first-class teaching and research, the University of Calgary needs more of the best minds in our classrooms and labs. We're increasing our scholarly capacity by investing in people who want to change the world, bringing the best and brightest to Calgary to form a global intellectual hub and achieve advances that matter to everyone.
About Calgary, Alberta
Calgary is one of the world's cleanest cities and has been named one of the world's most livable cities for years. Calgary is a city of leaders – in business, community, philanthropy and volunteerism. Calgarians benefit from the strongest economy in the nation and enjoy more days of sunshine per year than any other major Canadian city. Calgary is less than an hour's drive from the Rocky Mountains and boasts the most extensive urban pathway and bikeway network in North America.
The University of Calgary recognizes that a diverse staff/faculty benefits and enriches the work, learning and research experiences of the entire campus and greater community. We are committed to removing barriers that have been historically encountered by some people in our society. We strive to recruit individuals who will further enhance our diversity and will support their professional success while they are here. We encourage all qualified applicants to apply, however preference will be given to Canadian citizens and permanent residents of Canada.