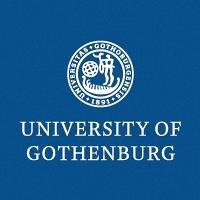 The research at the department is characterized by a clear educational connection, multidisciplinary collaborations and close contact with the outside world. The main focus of the department's research is to develop and convey scientific knowledge and professional competence that can contribute to effectively promoting sustainable habits regarding sport, physical activity and food. The department has two postgraduate education subjects Food/Nutrition and Sports Science.
Sport Science is a third-cycle subject focussing on sport, exercise and physical activity applying a multidisciplinary perspective. Sport Science involves studies of the body and of those participating in sport and physically active individuals, the development of sports culture in society and sport as a collective term for top-level (elite) sport, exercise and experience sports as well as outdoor life and recreation. The starting point adopted is that physical and sports activities can promote health and well-being, performance and aesthetic experience.
The Department of Nutrition and Sports Science declare one or more full-time positions as a doctoral student with admission to postgraduate studies in the subject of Sport Science. We are looking for you who want to educate yourself at postgraduate level in Sport Science and work with research with the aim of developing and conveying scientific knowledge and professional competence that can contribute to effectively promoting sustainable habits regarding food.
Job assignments and terms of employment
Employment as doctural student means research studies and postgraduate education equivalent to four years full time. The Departments General Syllabus for degree of Sports Science is to be found on http://www.iki.gu.se/utbildning/forskarutbildning/studieplaner/. The student will engage in doctoral studies. In addition to this, the applicant may be required to fulfil duties relating to education, research and administrative work in accordance with special provisions of the regulations in the Higher Education Ordinance (max 20%). The employment is then extended by the corresponding amount of time.
Eligibility
To be eligible for third-cycle studies, the applicant must meet both the general and specific entry requirements.
General entry requirements for postgraduate studies requires the applicant to have:
a degree awarded at the second-cycle level,
obtained at least 240 credits from courses, of which at least 60 credits are from the second-cycle level, or
acquired the equivalent knowledge by some other means, within or outside Sweden.
Specific entry requirements
Admission to postgraduate studies in Sports Science requires at least 90 credits in Sports Science, which includes a degree project of at least 15 credits or equivalent knowledge acquired by other means. Specific entry requirements are also met if the equivalent knowledge has essentially been acquired by other means within or outside Sweden.
Employment
The position is a temporary position of four years according to the Higher Education Ordinance with an extent of 100 %. The employment is located at the University of Gothenburg, at the department of Nutrition and Sports Science.
Employment starts 2nd september 2019.
Futher information
For questions about postgraduate education in general please contact Director Research Studies Anders Raustorp, tel. 0708-118706, e-post: anders.raustorp@gu.se
Unions
Union representatives at the University of Gothenburg: http://www.gu.se/english/about_the_university/job-opportunities/union-representatives
How to apply
The application must contain the following parts:
Personal letter where you describe yourself and justify why you are interested in the doctoral student service. Also state current contact information for two reference persons who know your performance well, for example. former employer, supervisor or teacher in sports science or equivalent.


In cases where there are collaborative parties and co-financing for the doctoral student project, please state which form of co-financing, during which period and a signed letter of intention from the financier.


Resume list that includes completed courses and university courses as well as employment. Also attach certified copies of diplomas and proof of special eligibility.


Copies of thesis / essay and any publications or manuscripts.


Suggestions for project plan for how you would like to proceed to develop and convey scientific knowledge and professional competence in accordance with the subject of Sport Science study plan for postgraduate education.
Any other documents requested.
The project plan (1-4 pages) must be written in English and contain the following headings: Background, purpose, materials and method, timetable, meaning (eg proposals for reporting results and expected application) and feference.
In order to apply for a position at the University of Gothenburg, you have to register an account in our online recruitment system. It is the responsibility of the applicant to ensure that the application is complete in accordance with the instructions in the job advertisement, and that it is submitted before the deadline. The selection of candidates is made on the basis of the qualifications registered in the application.
Closing date: 2019-03-29
Diary id: PAR 2019/180