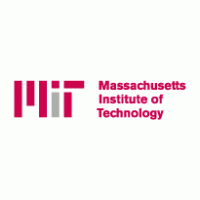 Research Support Associate
RESEARCH SUPPORT ASSOCIATE, Biology, to join Gene-Wei Li's lab and provide technical assistance to high-throughput genomics projects and computational analysis. Primary responsibilities will include working with investigators to develop and validate technologies based on high-throughput DNA sequencing for dissecting gene regulatory networks, assay development for large-scale molecular clonin…
Data Analyst (Technical Associate I)
DATA ANALYST (TECHNICAL ASSOCIATE I), Learning Ecosystems Accelerator for Patient-centered, Sustainable Innovation (LEAPS)-MIT NEW Drug Development ParadIGmS (NEWDIGS) (part-time, 60%), to participate in the design and execution of a research protocol to extract a cohort of patients with rheumatoid arthritis (RA) and subgroups as appropriate. Will tabulate, summarize, and analyze the Massach…
Research Support Associate 1, Koehler Laboratory
RESEARCH SUPPORT ASSOCIATE, Koch Institute for Integrative Cancer Research-Koehler Laboratory, to assist with several functions including small molecule microarray production, compound library arraying and formatting, and compound storage and management. Will operate—with guidance from senior lab members–a microarrayer instrument and manufacture small-molecule microarrays (SMMs) for h…
Postdoctoral Associate
POSTDOCTORAL ASSOCIATE, Kavli Institute (MKI) for Astrophysics and Space Research (2 positions), to carry out independent and collaborative research programs in high-energy astrophysics, with broad emphasis on black hole accretion. Will join the group led by Professor Erin Kara and spend up to half of the time on one's own research program. MKI is home to a large and vibrant astrophysi…
Postdoctoral Associate, AeroAstro Gas Turbine Laboratory
POSTDOCTORAL ASSOCIATE, Aeronautics and Astronautics, to join a team that is assessing advanced hybrid-electric aircraft concepts with embedded propulsion systems in the Gas Turbine Laboratory. The project, supported by industry, focuses on exploring the design space of distortion tolerant, low pressure ratio, integral motor-fan concepts, and on quantifying the performance benefits of boundary lay…
Research Scientist
RESEARCH SCIENTIST, Computer Science and Artificial Intelligence Laboratory (CSAIL), to work within the multidisciplinary Computation and Biology Group led by Professor Bonnie Berger. Will play a significant role in the development of and publishing research on algorithms and machine learning techniques for modeling, integrating, and analyzing biological datasets; and plan, conduct, and impl…
Postdoctoral Associate, Galloway Lab
POSTDOCTORAL ASSOCIATE, Chemical Engineering (ChemE)-Galloway Lab, to join a rapidly growing, multidisciplinary research program focused on developing and applying molecular tools to understand the connection between genome structure, function, and cell fate. Responsibilities include developing cellular assays to examine oncogenic and metastatic potential of cellular subpopulations; construc…
Research Support Associate, Sinha Laboratory
RESEARCH SUPPORT ASSOCIATE 1, Brain and Cognitive Sciences (BCS)-Sinha Laboratory, to join a project whose goal is to understand the characteristics and mechanistic underpinnings of predictive abilities in autism and typical development by employing electrophysiological tools (EEG, HRV, and EDA) and computational modeling of behavior. The project will investigate brain-based and behavioral respons…
Research Support Associate 1, Birnbaum Lab
RESEARCH SUPPORT ASSOCIATE 1, Koch Institute for Integrative Cancer Research, to support the Birnbaum and Gifford laboratories. The research projects will utilize a combination of protein engineering, molecular biology, and machine learning. Will provide basic technical support for researchers and their projects by conducting yeast display experiments; creating new DNA constructs…
Research Scientist
RESEARCH SCIENTIST, Comparative Media Studies/Writing-MIT Scheller Teacher Education Program (MIT-STEP) (part-time, 50%), to study how people learn and how to create better ways for people to learn and to teach. Will both design and create learning environments and experiences and study how the learning experiences and environments help or hinder learning, and collaborate …
Research Laboratory Project Manager
RESEARCH LABORATORY PROJECT MANAGER, McGovern Institute for Brain Research, to manage the scientific operations of a neuroscience research laboratory engaged in studies of neurobiological mechanisms of synapse and circuit development and dysfunction in brain disorders. Will manage the lab's scientific operations, including budget, personnel, and facilities. Responsibilities inclu…
Postdoctoral Associate
POSTODOCTORAL ASSOCIATE, Materials Science and Engineering, to perform organic synthesis of small molecules and study self-assembly and nanostructure properties as part of the Ortony Group.
Pre-Doctoral Research Fellow
PRE-DOCTORAL RESEARCH FELLOW, Economics (2 positions), to join the research team of Professor Amy Finkelstein. Responsibilities include working with data sets, cleaning and running checks to spot errors, and generally preparing data for analysis; assisting with onboarding new staff and maintaining project documentation; and assisting with literature reviews, new and renewal institutional rev…
Pre-Doctoral Research Fellow, School Effectiveness and Inequality Initiative (SEII)
PRE-DOCTORAL RESEARCH FELLOW, SCHOOL EFFECTIVENESS AND INEQUALITY INITIATIVE (SEII), Economics, to support evaluation and improvement education programs and policies in the U.S. Fellows receive a one- to two-year, full-time appointment with SEII, a research lab based at the MIT Department of Economics and the National Bureau of Economic Research. Fellows will work closely with SEII directors Joshu…
AI Research Scientist
AI RESEARCH SCIENTIST, MIT Quest for Intelligence, to help design and develop new algorithms and software as part of MIT Quest. Will be responsible for developing algorithms, designing and implementing software, and integrating algorithms from research and education groups on campus and the world at large to support research and education on campus; leading research into data management tools and …
Postdoctoral Associate
POSTDOCTORAL ASSOCIATE, Chemical Engineering, to work on a cross-disciplinary research project at the intersection of acoustics and characterization of living cells in the lab of Professor Clark Colton. This project seeks to extend a novel method developed at MIT that makes use of backscatter and forward scatter of ultrasound from insonified particles to measure physical properties over a si…
Postdoctoral Associate, Planetary Geophysics/Geodesy
POSTDOCTORAL ASSOCIATE, PLANETARY GEOPHYSICS/GEODESY, Earth, Atmospheric, and Planetary Sciences (EAPS), to join a group headed by Professor Maria T. Zuber. Will conduct research within a wide field that includes the formation and evolution of the Moon, planets, and asteroids, including their internal structures and dynamical motions. Seek candidates with interests in planetary and satellite…
Research Support Associate 2, Anderson Lab
RESEARCH SUPPORT ASSOCIATE 2, Koch Institute for Integrative Cancer Research-Anderson Lab, to participate in developing novel nucleic acid-based therapeutics in a lab focused on the interface of biotechnology and materials science. Responsibilities include formulating lipid and polymeric RNA nanoparticles; characterizing nanoparticles through dynamic light scattering, RiboGreen assays, and o…
Research Support Associate 1, Irvine Lab
RESEARCH SUPPORT ASSOCIATE (RNA SYNTHESIS), Koch Institute for Integrative Cancer Research-Irvine Lab, to assume a role in the synthesis, purification, and quality control of RNA-based vaccines. Responsibilities will primarily include molecular cloning, in vitro transcription, RNA purification and quality control, cell culture, nanoparticle preparation and characterization. Efforts may also includ…
Postdoctoral Associate, Irvine Lab
POSTDOCTORAL ASSOCIATE, Koch Institute for Integrative Cancer Research, to join the Irvine and Hammond laboratories. Will join the team for translational studies of microneedle patches designed to enable non-invasive sampling of cells and fluids from skin. This project will focus on the application and further development of our microneedle sampling system to analyze the immune responses to …
Postdoctoral Associate, Sustainable Supply Chains
POSTDOCTORAL ASSOCIATE, Center for Transportation & Logistics (CTL), to assume a unique position working with institutional sustainability initiatives, splitting time between MIT CTL in Cambridge, MA and the Malaysia Institute for Supply Chain Innovation in Shah Alam near Kuala Lumpur, Malaysia. The primary focus will be on examining the oil palm supply chain and working with previously collec…
Postdoctoral Associate, User- Centered Home Technologies
POSTDOCTORAL ASSOCIATE, USER-CENTERED HOME TECHNOLOGIES, Center for Transportation and Logistics (CTL)-AgeLab, to join a multidisciplinary team focused on research that seeks to improve the lives of older adults by avenues of technology, science, and business solutions. Will work on a research project to develop, prototype, deploy, and evaluate a home technology platform that addresses the needs o…
Postdoctoral Associate, Computer Science Teacher Education
POSTDOCTORAL ASSOCIATE, COMPUTER SCIENCE TEACHER EDUCATION, Comparative Media Studies/Writing (CMS/W)-Teaching Systems Lab, to conduct research into computer science teacher education in K-12 school districts and colleges of education. The Teaching Systems Lab develops teacher practice spaces–games and simulations that let teachers rehearse for and reflect on important decisions in teaching…
Postdoctoral Associate, Online and Blended Teacher Learning
POSTDOCTORAL ASSOCIATE, ONLINE AND BLENDED TEACHER LEARNING, Comparative Media Studies/Writing (CMS/W)-Teaching Systems Lab, to conduct research into online/blended professional learning experiences for K-12 teachers on equity in education. Will work with design and research staff to investigate educator learning within online courses and modules and study how educators apply and share their…
ELECTRICAL ENGINEER, Plasma Science and Fusion Center (PSFC), to join an internationally recognized facility at the forefront of plasma physics and fusion energy research. Will design and implement electronics needed to control, monitor, and protect a number of exciting new systems that will come online over the next several years, including high temperature superconducting magnets, high current p…
Research Technologist
RESEARCH TECHNOLOGIST, Division of Comparative Medicine (DCM), to provide comprehensive technical support for a principal investigator. Will carry out–under general supervision–experimental techniques detailed in research protocols and provide clinical assistance with animal treatments. Duties include maintaining computerized records, recording test results, animal manipulation…
Senior Research Support Associate
SENIOR RESEARCH SUPPORT ASSOCIATE, Center for Environmental Health Sciences (CEHS)- Bioimaging and Chemical Analysis Facilities Core (BCAFC) (part-time, 25 hrs/wk.), to handle the daily operational needs of the CEHS Bioimaging and Chemical Analysis Facilities Core (CEHS-BCAFC); provide guidance to CEHS-BCAFC users in best practices and proper use of a wide range of mass spectrometry instrumentatio…
Postdoctoral Associate, Supply Chain Management
POSTDOCTORAL ASSOCIATE, Center for Transportation & Logistics (CTL), to provide support for the research-oriented projects of the MIT Supply Chain Management (SCM) program. Will work with SCM researchers on research capstone and thesis projects, including project selection, development with company partners, and reporting; serve as mentor and thesis/capstone research project advisor for …
Postdoctoral Associate, Sinha Laboratory
POSTDOCTORAL ASSOCIATE, Brain and Cognitive Sciences (BCS)-Sinha Laboratory, to lead a project to study predictive abilities in autism. The goal of the project is to understand the characteristics and mechanistic underpinnings of predictive abilities in autism and typical development by employing electrophysiological tools including EEG, HRV, and EDA, as well as computational modeling of behavior….
Research Analyst (Data)
RESEARCH ANALYST, Abdul Latif Jameel Poverty Action Lab (J-PAL), to work closely with and support the research in the education sector largely in the area of data analysis. Responsibilities include reading, interpreting, and documenting results from education interventions in low- and middle-income countries; extracting data from academic papers and technical reports to catalog items used to measu…
Research Scientist
RESEARCH SCIENTIST, Mechanical Engineering, to participate in studies of hydrodynamics of wave-body interactions and sensing. Will focus on developing real-time predictive tools for the evolution of the nonlinear sea surface and environmental fields in the presence of multiple floating bodies; investigate parameters and methods that lead to optimal performance in terms of the predictable tim…
Digital Learning Postdoctoral Associate
DIGITAL LEARNING POSTDOCTORAL ASSOCIATE, Center for Transportation & Logistics (CTL), to conduct research in the area of digital learning. Will apply descriptive analytics techniques to better understand learner's behavior in a MOOC-based program; apply machine learning techniques to categorize learners and build predictive models; implement experiments in a MOOC-based program and …