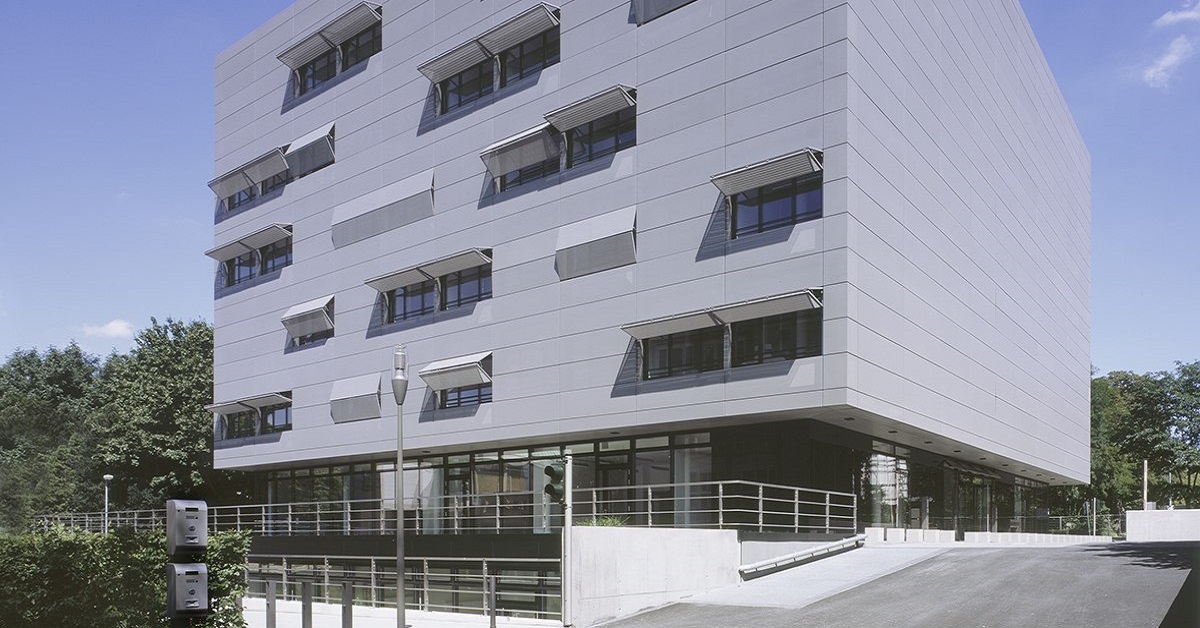 As a modern maximum-care hospital with a capacity of approximately 1,540 beds, the University Hospital of Cologne is dedicated to the practice of innovative academic medical excellence.
At the Faculty of Medicine 1,800 scientists are engaged in research, ranging from basic sciences to clinical application, as well as teaching and health care. Together with the University Hospital Cologne the faculty maintains 58 clinics, research institutes and centres. 3,400 students study in this dynamic and innovative environment.
The Faculty of Medicine and the University Hospital Cologne are embedded in the scientifically highly active Rhine region. They have strong contacts to and alliances with the surrounding universities and non-university research institutions guaranteeing scientific excellence in research and teaching.
The Junior Research Group (JRG X) "(Epi) Genome structure and stability" of Dr. Robert Hänsel-Hertsch invites applications from enthusiastic, motivated individuals for one full-time
Postdoctoral researcher (f/m/x)
in Bioinformatics / Computational Biology
The thrid-party-funded position is limited to 3 years, according to the Law (WissZeitVG).
The Center for Molecular Medicine Cologne (CMMC) is a multidisciplinary center at the University of Cologne providing a forum that brings together physician scientists with basic researchers from the Faculty of Medicine and the Faculty of Mathematics and Natural Sciences to perform competitive basic, disease-oriented research.
The mission of the CMMC is to advance the understanding of the underlying molecular and cellular mechanisms as a prelude to improving prevention, diagnosis and treatment of many common health problems.
Research overview:
Epigenetic alterations and genome instability are hallmarks of cancer, however, their critical role in the development, resistance mechanisms and actionability of cancer is less clear. Our laboratory explores how mammalian genome structure and stability evolves during aging, cancer development, and how alterations may contribute to resistance mechanisms.
This highly collaborative project is integrated and funded by the SFB1399 Mechanisms of Drug Sensitivity and Resistance in Small Cell Lung Cancer (SCLC). Our group applies (epi)genomics tools to characterise epigenetic and genome instability alterations of cancer patient-derived xenograft models. The postdoctoral researcher will employ and further develop epigenomic tools and integrate our data with the available genomics and transcriptomics data of the SFB1399 consortium.
Collectively, her or his research aims to understand resistance mechanisms of patient-derived SCLC models, reflecting on genome architecture, gene regulation and activity as well as cancer subtypes suitable for drug-treatment.
Your responsibilities will include:
– Develop computational workflows and implement (or develop) analytical methods to integrate our epigenetic data with the available large-scale SCLC data (including bulk and single cell multi-omics, imaging mass cytometry and histology)
– Preparation and analysis of genomic DNA / RNA / chromatin SCLC samples
– Bulk and single-cell genomics sample prep. and bioinformatics analysis
– Conduct collaborative efforts with other associated labs of the SFB1399
– Bioinformatic support for the Haensel-Hertsch group members
Required skills and qualifications:
– PhD or equivalent degree in bioinformatics, computational biology, biochemistry
– Experience in computational (R, Unix, Python) tools and coding
– Conceptual understanding of Genomics and related technologies
– Enthusiasm for cancer research, epigenetics and functional genomics
– High level of motivation, commitment, endurance and positivity
– Ability and willingness to work in a collaborative team
– Excellent communication in English (written and speech)
Desired qualifications:
– Hands-on experience and publication record in genome biology, (epi)genome-editing, genomics, aging, cancer research, epigenetics and genomic instability
– Experience in bulk and single-cell genomics / multi-omics analysis
Your salary will be based on TV-L.
Applications from female candidates are expressly welcome and will be given priority in the event of equal suitability, competence and professional performance.
People with disabilities are welcome to apply and will be treated preferentially in the event of equal suitability and qualification.
The position is suitable for staffing with part-time employees.
Please address enquiries to Dr. Robert Hänsel-Hertsch at robert.haensel-hertsch@uni-koeln.de
Please visit:
https://www.haensel-hertsch-lab.cmmc-uni-koeln.de/ and
https://www.sfb1399.de/
to learn more about the group's interests and ongoing research.
Have we aroused your interest? Please submit your application (including a detailed CV, list of publications, two references and a short presentation of your research interests) online. Please refrain from e-mail applications and, if possible, use our online portal.
We prefer online applications, but you also have the opportunity to apply via regular mail by 2. August 2020 quoting the reference number 00001824 to
Uniklinik Köln
Bewerbungsmanagement
PA16
Ausschreibungsnummer 00001824
50924 Köln