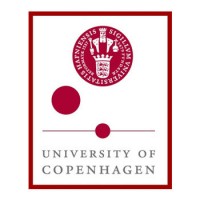 Our research work focuses on (i) the understanding of the cellular and molecular mechanisms causing acquired and genetic muscle diseases; and (ii) providing sufficient knowledge to identify drug targets and design novel therapeutic interventions (including exercise). For that, we use primarily human muscle tissue but also animal samples together with a portfolio of techniques ranging from single molecule biophysics to whole muscle physiology and from X-ray diffraction to high-resolution confocal microscopy allowing deep mechanistic studies. 
Project description
Skeletal muscles are composed of numerous cells called muscle fibres, the basic units for generating muscle strength and, ultimately, movement. These fibres feature a large number of proteins, known as contractile proteins. In normal muscle fibres, these proteins are well-organised allowing an optimal production of force. In certain muscle disorders termed congenital myopathies, these proteins are not encoded properly and mutant molecules are then expressed.
Patients with these molecular defects suffer from deleterious muscle weakness. The mechanisms by which these mutant proteins induce skeletal muscle weakness are currently not known. In the present research project, we, therefore, investigate how the mutants affect (i) protein function; (ii) the generation of the force of muscle fibres; and (iii) the consequences on the cellular architecture using unique biophysical and immuno-histochemical assays and tissue from human patients as well as animal models. Deciphering these mechanisms will allow us to design effective therapeutic interventions.  
Principal supervisor isAssociate Professor Julien Ochala, Department of Biomedical Sciences, email: julien.ochala@sund.ku.dk
Start: October 1st 2020
Duration: 3 years as a PhD student
Job description
Your key tasks as a PhD student at SUND are:
Carry through an independent research project under supervision
Complete PhD courses or other equivalent education corresponding to approx. 30 ECTS points
Participate in active research environments including a stay at another research team
Obtain experience with teaching or other types of dissemination related to your PhD project
Teach and disseminate your knowledge
Write a PhD thesis on the grounds of your project
Key criteria for the assessment of applicants
We wish to hire a highly motivated person with a master's degree in cell and/or molecular biology and some interest in muscle cell research.
Other important criteria are:
The grade point average achieved
Previous laboratory experience including preparation of biological samples for immunohistochemistry
Previous research project/scientific publications
Other relevant work experience related to cell and molecular biology
Other professional activities
Curious mind-set with a strong interest in muscle
Written and spoken English language skills
Place of employment
The place of employment is at the Department of Biomedical Sciences, Faculty of Health and Medical Sciences, University of Copenhagen. We offer creative and stimulating working conditions in dynamic and international research environment. Our research facilities include modern laboratories and stimulating working environment.
Terms of employment
The employment as PhD fellow is full time and for 3 years.
It is conditioned upon the applicant's success­ful enrolment as a PhD student at the Graduate School at the Faculty of Health and Medical Sciences, University of Copenhagen. This requires submission and acceptance of an application for the specific project formulated by the applicant during an initial three-month employment as a research assistant.
The PhD study must be completed in accordance with The Ministerial Order on the PhD programme (2013) and the Faculty's rules on achieving the degree. Salary, pension and terms of employment are in accordance with the agree­ment between the Ministry of Finance and The Danish Confederation of Professional Associations on Academics in the State. Depending on seniority, the monthly salary begins around 27.593 DKK /approx. 3.700 EUR (April 2020-level) plus pension.
The position is covered by the "Memorandum on Job Structure for Academic Staff at the Universities" of January 2020.
Questions
For specific information about the PhD fellowship, please contact Associate Professor Julien Ochala, Department of Biomedical Sciences, email: julien.ochala@sund.ku.dk
General information about PhD study at the Faculty of Health and Medical Sciences is available at the Graduate School's website: https://healthsciences.ku.dk/phd/guidelines/
Application procedure
Your application must be submitted electronically by clicking 'Apply now' below. The application must include the following documents in PDF format:
1. Motivated letter of application (max. one page)
2. CV incl. education, experience, language skills and other skills relevant for the position
3. Master of Science diploma and transcript of records. If not completed, a certified/signed copy of a recent transcript of records or a written statement from the institution or supervisor will do
4. Publication list (if possible)
Application deadline: 19 July 2020, 23.59pm CET
We reserve the right not to consider material received after the deadline, and not to consider applications that do not live up to the abovementioned requirements.
The further process
After the expiry of the deadline for applications, the authorized recruitment manager selects applicants for assessment on the advice of the hiring committee. All applicants are then immediately notified whether their application has been passed for assessment by an unbiased assessor.
The assessor makes a non-prioritized assessment of the academic qualifications and experience with respect to the above-mentioned area of research, techniques, skills and other requirements listed in the advertisement.
Once the assessment work has been completed each applicant has the opportunity to comment on the part of the assessment that relates to the applicant him/herself.
You can read about the recruitment process at http://employment.ku.dk/faculty/recruitment-process/
The applicant will be assessed according to the Ministerial Order no. 242 of 13 March 2012 on the Appointment of Academic Staff at Universities.
The Faculty of Health and Medical Sciences comprises approximately 7500 students, 1500 PhD students and 3200 employees. The Faculty advances the field of health sciences through its core activities: research, teaching, knowledge sharing and communication. With basic research fields ranging from molecular studies to studies of society, the Faculty contributes to a healthy future through its graduates, research findings and inventions benefitting patients and the community. The University of Copenhagen wishes to reflect the surrounding community and invites all regardless of personal background to apply for the position.