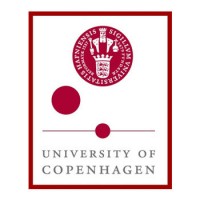 The Lundbeck Foundation GeoGenetics Centre, Faculty of Health at University of Copenhagen is offering a PhD scholarship in 3 years commencing 1 September 2020 or as soon as possible thereafter.
Description of the scientific environment
The fully-funded position will be carried out at the Lundbeck GeoGenetics Centre, a world-leading institution in ancient DNA studies. The candidate will have an opportunity to collaborate with leaders in the fields of paleogenomics, population genetics, quantitative genetics and palaeoanthropology, like Eske Willerslev, Rasmus Nielsen, Martin Sikora and Morten Allentoft.
The University of Copenhagen is ranked the 29th best university in the world according to Academic Ranking of World Universities 2018 (http://www.shanghairanking.com/ARWU2018.html). It provides excellent academic programs in biology, bioinformatics, statistics, computer science and mathematics. The GeoGenetics Centre is located in central Copenhagen, Denmark – a city that is ranked among the most liveable cities in the world (see e.g. https://placebrandobserver.com/monocle-quality-of-life-survey-25-most-liveable-cities-2018/at 5:56).
The candidate will have the opportunity to take courses in bioinformatics, computer science, statistical inference, machine learning, data science, population genetics, paleogenomics, paleoproteomics, and archaeological science, among many others. Our local computational infrastructure is a high performance cluster with industry leading EMC scale out storage, but we also have access to multiple supercomputers.
Project description:
In the Korneliussen group we develop statistical methods to facilitate analysis of high throughput sequencing data. Past projects have been state of the art methods within population genetics such as demographic inference, population structure, signatures of selection, but also methods within medical genetics with a special emphasis on the direct application of these to low coverage data and ancient DNA.
The candidate will have opportunities to shape their projects in consultation with the advisor, and the project can range from theoretical methods development to empirical data analysis. The applicant will be solidly embedded within the core group of the Lundbeck GeoGenetics Centre and will have access to the data generated from the natural high throughput sequencing center as part of the GeoGenetics Centre. Furthermore, as part of a collaboration with Peter Frandsen (Post Doc at Copenhagen Zoo, Department of Research and Conservation) the applicant will have the possibility of working with historical bonobo sequencing data and other primate conservation genomics projects.
Job description
The position is available from 1 September 2020 or as soon as possible thereafter for a 3-year period and your key tasks as a PhD student at the GLOBE institute are:
• To manage and carry through your research project
• Attend PhD courses
• Write scientific articles and your PhD thesis
• Teach and disseminate your research
• To stay at an external research institution for a few months, preferably abroad
• Work for the department
Formal requirements
Applicants should hold an MSc related to human genomic, computer-science or mathematics degree with good results and good English skills. As criteria for the assessment of your qualifications, emphasis will also be laid on previous publications (if any) and relevant work experience.
Requirements for the applicants are:
MSc degree in bioinformatics, statistical genetics or a related quantitative field (mathematics, physics, statistics)
Proficiency in spoken and written English
Completed formal courses in basic programming
Completed formal courses in analysis of large genetic data sets including NGS data

In addition to these formal requirements, we are looking for a candidate that:
has experience and a strong interest in population genetics and statistical genetics
has experience with the programming languages R and C/C++
has experience with working in Linux
has experience in working with large-scale genetic data, including low depth sequencing data
has experience with development of mathematical methods or algorithms
is highly motivated, responsible, and able to work independently in a structured manner has good interpersonal and communication skills

Terms of employment
The position is covered by the Memorandum on Job Structure for Academic Staff.
Terms of appointment and payment accord to the agreement between the Ministry of Finance and The Danish Confederation of Professional Associations on Academics in the State.
The starting salary is currently at a minimum DKK 325,625 (approx. €43,400) including annual supplement (+ pension up to DKK 44,980). Negotiation for salary supplement is possible.

Application Procedure 
The application, in English, must be submitted electronically by clicking APPLY NOW below. 
 
Please include 
• Cover Letter 
• CV 
• Diploma and transcripts of records (BSc and MSc) 
• Acceptance Letter for the relevant MSc Programme (if any). 
• Other information for consideration, e.g. list of publications (if any), 
• Full contact details (Name, address, telephone & email) of 1-3 professional referees 
 
The University wishes our staff to reflect the diversity of society and thus welcomes applications from all qualified candidates regardless of personal background. 

 
The deadline for applications is 25 July 2020.
 
After the expiry of the deadline for applications, the authorized recruitment manager selects applicants for assessment on the advice of the Interview Committee. Afterwards an assessment committee will be appointed to evaluate the selected applications. The applicants will be notified of the composition of the committee and the final selection of a successful candidate will be made by the Head of Department, based on the recommendations of the assessment committee and the interview committee. 
 
The main criterion for selection will be the research potential of the applicant and the above mentioned skills. The successful candidate will then be requested to formally apply for enrolment as a PhD student at the PhD school of Science. You can read more about the recruitment process at http://employment.ku.dk/faculty/recruitment-process/. 
 

Questions 
For specific information about the PhD scholarship, please contact the principal supervisor Assist. Prof. Thorfinn Korneliussen, tskorneliussen@sund.ku.dk, tel. +45 35 32 59 33.