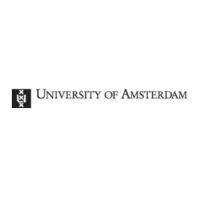 Are you interested in conducting research, especially in the field of the housing market and migrants in the Netherlands? This short term research project is a collaboration of the University of Amsterdam (GPIO) and the Netherlands Environmental Assessment Agency (PBL).
What will you be doing?
The aim of the research project is to get more insight into the housing careers of various migrant populations in the Netherlands.  How do they unfold over the years and what influences residential trajectories of migrant populations?


You will:
write a research proposal together with the team;
do a literature review and a scan of relevant data sets on migration and the housing market;
write your own research proposal aimed at financing a PhD-trajectory through external means;
write an article together with the team.
What do we require of you?
You have:
a (Research) Master's degree (completed before the end of August this year) in demography, human geography, or a related social sciences field;
knowledge of and affinity with migration and/or housing issues;
affinity with quantitative research;
a proper command of the Dutch language (an added advantage).
You are:
eager to learn;
resourceful;
flexible;
independent.
Our offer
The position concerns a temporary appointment of 30,4 to 38 hours per week for a term of two to four months.
Salary depends on past education and relevant work experience, with a minimum salary of €2,790 and a maximum salary of €3,217 gross per month based on a full-time employment contract of 38 hours per week (in keeping with scale 10, as per the Collective Labour Agreement for Dutch Universities). We additionally offer an extensive package of secondary employee benefits, including a generous holiday scheme and year-end bonus. Because we value your continued personal development and professionalisation, we also offer excellent opportunities for study and development.
What else can we offer you?
A stimulating work environment with a variety of duties and ample scope for individual initiative and development within an inspiring organisation. The social and behavioural sciences play a leading role in addressing the major societal challenges faced by the world, the Netherlands and Amsterdam, now and in the future.
To work at the University of Amsterdam is to work in a discerning, independent, creative, innovative and international climate characterised by an open atmosphere and a genuine engagement with the city of Amsterdam and society.
The Faculty of Social and Behavioural Sciences is an active participant in a diverse, international community. Our goal is for you to feel at home here, regardless of your background, race, orientation and/or beliefs.
Questions?
Do you have any questions or do you require additional information? Please contact:
Would you like to learn more about working at the University of Amsterdam? Visit our website.
Job application
The UvA is an equal-opportunity employer. We prioritise diversity and are committed to creating an inclusive environment for everyone. We value a spirit of enquiry and perseverance, provide the space to keep asking questions, and promote a culture of curiosity and creativity.
Does this profile sound like you? If so, we are eager to receive your CV and covering letter.
You can apply online by clicking on the link below.
The deadline for applications is 30 July 2020. Interviews will take place on 3 and 5 August.
#LI-DNP