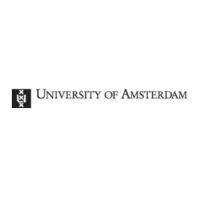 The detector research and development (R&D) group has an opening for a PhD position in detector R&D for fast silicon detectors. The group is actively involved in the design and characterisation of pixel sensors and readout chips. One focus is on 4D tracking and fast timing detectors for future detector upgrades at the Large Hadron Collider at CERN in Geneva and beyond. Combining measurements in space with timing will enable experiments to cope with the fierce environment of the high luminosity LHC where they will see unprecedented hit rates and levels of radiation.
One promising technology already used in the STAR experiment at the relativistic heavy ion collider in Brookhaven and soon in the ALICE experiment at the LHC is that of monolithic active pixel detectors (MAPS) where sensor and chip are integrated. Monolithic pixel detectors have applications besides future particle physics experiments, in areas with imaging applications such as medicine. While the PhD position is at the Institute of Physics, University of Amsterdam, you will be fully embedded in the detector R&D group at the national institute for subatomic physics (Nikhef) and working on the development of MAPS to achieve picosecond timing and better radiation tolerance.
What are you going to do?
Contribute to the development of MAPS and to the construction of test setups for the characterisation of new sensors. This includes work on the construction of a Timepix4 telescope for performing test beam measurements, the testing of prototypes for LHC experiments and beyond, as well as sensor simulations and performance studies for future detectors.
What do we require?
A Master of Science (MSc) or equivalent degree in physics, (electronics) engineering or a related discipline is required to be considered for this position;
experience in detector R&D, simulation software or electronics is an advantage, and strong software skills are desirable;
excellent English communication skills.
Our offer
You will be employed by the University of Amsterdam, Faculty of Science (Institute of Physics). The appointment will be based on a temporary contract for 38 hours per week for the duration of 48 months. Initial employment is 18 months and after a positive evaluation, the contract will be extended further with 30 months. You will get a customized Training and Supervision Plan that will be evaluated every year. We also expect you to assist in teaching undergraduate and master students.
The salary, depending on relevant experience before the beginning of the employment contract, will be €2.395 to €3.061 (scale P) gross per month, based on a full-time contract (38 hours a week). These amounts are exclusive 8 % holiday allowance and 8.3 end-of-year bonus. A favourable tax agreement, the '30% ruling', may apply to non-Dutch applicants. The Collective Labour Agreement of Dutch Universities is applicable.
Are you curious about our extensive package of secondary employment benefits like our excellent opportunities for study and development? Take a look here.
Questions?
Do you have questions about this vacancy? Or do you want to know more about our organisation? Please contact:
About the detector research and development group
The detector research and development (R&D) group is embedded atNikhef, the national institute for subatomic physics in The Netherlands. Approximately 175 physicists and 75 technical staff members work together in an open and international scientific environment. Together, they perform theoretical and experimental research in the fields of particle and astroparticle physics. The Nikhef institute is a collaboration between five major Dutch universities and the Dutch Foundation for Scientific Research (NWO).
Nikhef participates in large research collaborations, including the ATLAS, LHCb and ALICE experiments at CERN, the KM3NeT neutrino telescope in the Mediterranean, the VIRGO interferometer in Pisa, the Xenon1T dark matter experiment in Gran Sasso, the Pierre Auger cosmic ray observatory in Argentina and the eEDM research programme in Groningen. Nikhef also hosts a group in theoretical physics, and groups for Physics Data Processing and detector R&D, all with good connections to the experimental programs.
Job application
The UvA is an equal-opportunity employer. We prioritise diversity and are committed to creating an inclusive environment for everyone. We value a spirit of enquiry and perseverance, provide the space to keep asking questions, and promote a culture of curiosity and creativity.
Do you recognize yourself in the job profile? You may apply using the link below. Applications received before 1 October 2020 will be fully considered.
#LI-DNP