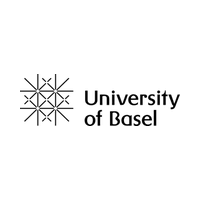 The Applied Microbiology Research group, Department of Biomedicine, University of Basel, is looking for a PhD student in bacterial genomics and metagenomics. We are a varied, interdisciplinary and international team, working at the interface of clinical microbiology and genomics research, with access to state-of-the-art facilities. Our group is open and supportive, with close links to the Division of Clinical Bacteriology & Mycology at the University Hospital Basel.
With our in-house sequencing platforms (Illumina and Nanopore), we generate microbial sequencing and metagenomic data on a large scale, with the ability to link analyses to clinical data. Recently published projects within the group have involved outbreak analysis of Legionella, Burkholderia and vancomycin-resistant enterococci, descriptions of new bacterial species e.g. Mycobacterium basiliense, influenza immune response, and case studies illustrated with genomic data.

As part of a new Swiss National Science Foundation (SNSF)-funded research project, we aim to explore (i) the within-host evolution of multi-drug resistant bacteria in colonized patients and (ii) the patient's environment in the hospital using a metagenomic approach. In addition, we aim to develop a new standard protocol to rapidly screen for multi-drug resistant bacteria with a high potential for application in routine clinical practice.
Your position

The position as a PhD student in the microbiology research laboratory involves project management, wet lab, and bioinformatics elements. Specifically: processing of samples from the study, DNA and RNA extraction, identification of species (e.g. with MALDI-TOF) and resistance testing (e.g. with E-Test), management of the project's biobank, development of new PCRs, and long-read shotgun metagenomic protocols, and genomic data analysis.
Your profile

We are looking for someone enthusiastic, trained in good microbiology practice and nucleic acid extraction and manipulation. We need someone with hands-on and organizational skills, and prepared to develop new methods. Experience in bioinformatic data analysis, in particular bacterial genomics, is crucial.
We offer you

The opportunity to learn and develop laboratory, project management and bioinformatic techniques in a cutting edge environment, and use these techniques to investigate epidemiology and evolution of bacterial pathogens and communities with a direct link to patients. Access to training from Post-docs and courses is available as required.
Application / Contact
Please send your application by 31st July 2020 including a letter of motivation, CV, certificates, and recommendation letters, in one PDF file to Prof. Adrian Egli and Dr Helena Seth-Smith, Department Biomedicine at the University of Basel (e-mail info@appliedmicrobiologyresearch.net, Subject containing "PhD2020").