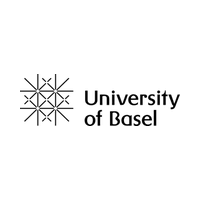 The Division of Molecular and Systems Toxicology, Department of Pharmaceutical Sciences, is offering a PhD student position to investigate xenobiotics potentially causing mineralocorticoid excess and hypertension.
Hypertension is a leading cause of morbidity and mortality. Besides genetic predisposition the exposure to endogenous and exogenous substances can cause blood pressure elevation.
Adrenal corticosteroid hormones are involved in the regulation of blood pressure. The interferences with adrenal steroidogenesis, peripheral metabolism of steroids and altered corticosteroid receptor function can lead to impaired electrolyte regulation with water retention and blood pressure increase. In collaboration with molecular modelling groups, we established several pharmacophore models and in vitro assays to search for xenobiotics interfering with proteins controlling corticosteroid action. Additionally, analytical methods are available to quantify various steroids in cell culture supernatants or in samples of animals or humans.
 
Your position

The proposed project will extend ongoing work on the cortisol-inactivating enzyme 11β-HSD2. An existing enzyme activity assay needs to be improved to allow higher throughput in analysing potential inhibitors. Additionally, the project aims to establish in our group bioassays for three enzymes involved in corticosteroid synthesis (CYP11B1, CYP11B2, CYP17A1), in order to cover the most important targets for mineralocorticoid excess.
In collaboration with experts in molecular modelling, a screening for potential inhibitors of these enzymes will then be performed and the most promising compounds will be investigated in vitro using enzyme activity assays. Active compounds will be further investigated in an adrenal cell model (H295R) to assess effects on steroidogenesis, or in colon and kidney cells to test compounds for effects on 11β-HSD2. Depending on activity and relevance from literature, the most promising compound(s) may be further investigated either in animals or, if available, in samples from human cohorts.
Contribution to the investigation of samples from a clinical study is expected. Furthermore, contribution to a study in mice to address adverse effects of high dose glucocorticoid treatment is envisaged.
Methods applied include cell culture, analyses of gene expression, receptor function analyses, enzyme activity measurements, and steroid analytics using LC-MS based methods. 
The successful candidate should have basic experience in working with cell culture and in biochemistry/molecular biology methods. The successful candidate will be integrated in an international research group. We employ a multi-disciplinary approach and look for a highly motivated, interactive team player.
Your profile
MSc in the field of Life Sciences
Basic experience in biochemistry/molecular biology methods
Basic experience in cell culture
Fluent communication in English, written and oral, ideally good knowledge in German
Highly motivated, interactive team player
We offer you
PhD student position (achieve PhD within a time frame of 4 years)
Training into the key techniques
International research environment
Application / Contact
Applications should be submitted electronically and should include CV, a short motivation letter, copies of degrees and qualifications and the names/contact data of at least two referees.    
Deadline:  August 15, 2020
For further details, please contact +41 61 207 1488.