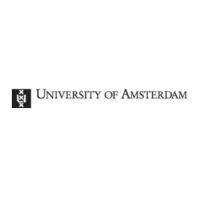 As part of an European Reseach Council grant (TRUSTPATH), the Experimental & Political Economics group (CREED), at the Amsterdam School of Economics (UvA), has a four-year postdoc vacancy in the field of behavioural ethics. We seek outstanding motivated applicants with a strong interest in experimental economics and psychology for a project investigating trust and information search patterns in the context of the sharing economy.
All candidates with a strong research background in Experimental Economics, Psychology, or related fields are encouraged to apply. The ideal candidate will have experience with running lab experiments (including eye-tracking and large scale), as well as strong programming, econometric, and writing skills. The postdoctoral fellow will be part of an interdisciplinary team studying the antecedents and consequences of trust when using the sharing economy. Access to state of the art research facilities will be provided via CREED (http://www.creedexperiment.nl/creed/), which houses two experimental economics laboratories.
The starting date of the position is January 2021 (flexible).
What are you going to do?
Research (80%):
design studies and experiments (e.g., experience sampling; lab experiments);
program the experimental task using (e.g., oTree, z-Tree, Matlab);
collect and analyze data (R, STATA);
write the results up for publication in peer-reviewed journals;
present the work at academic conferences.
Teaching (20%):
undergraduate tutorials;
supervise of MSc thesis projects.
What do we require?
PhD in (Behavioural) Economics, Cognitive/ Social/ Organizational Psychology or related field;
advanced statistical and computational skills (e.g., oTree, R, STATA);
experience with designing and running experiments;
explicit interest and motivation to conduct scientific research.
Our offer
The employment contract will be for a period of 18 months with a possibility to extend it for an additional 30 months, pending positive evaluation. As part of your contract, you will spend 20% of your time on teaching. You will be classified as Researcher (postdoc) in the Dutch University job-ranking system (UFO). The gross monthly salary will be, depending on experience, between €2,790 and €5,127 (salary scales 10 and 11) based on 38 hours per week, with an additional end-of-year bonus (8.3%) and holiday allowance (8%). The Collective Labour Agreement of Dutch Universities is applicable.
Questions?
For further information and questions please contact:
Would you like to learn more about working at the University of Amsterdam? Visit our website.
About the Faculty of Economics and Business and CREED
The Faculty of Economics and Business (FEB) at the UvA provides academic courses for more than 5,000 students and conducts research programs in many specialist areas employing about 400 people. The FEB has an internationally acclaimed profile and is located in the heart of Amsterdam. FEB consists of the Amsterdam Business School and the Amsterdam School of Economics (ASE). ASE is among the top economics research institutes in Europe.
The microeconomics section in the Amsterdam School of Economics (ASE) covers three different research programs: Experimental & Political Economics (CREED), Human Capital, and Markets & Organizations. The microeconomics section is responsible for teaching all microeconomics related courses at the BSc and MSc level. The section also actively participates in the teaching and research activities of the Tinbergen Institute, the graduate school of ASE.
CREED at the Amsterdam School of Economics is a leading experimental economics research institute. CREED members published their research in the top academic journals, in and outside economics. CREED is further known for its friendly and cooperative atmosphere.
Job application
The UvA is an equal-opportunity employer. We prioritise diversity and are committed to creating an inclusive environment for everyone. We value a spirit of enquiry and perseverance, provide the space to keep asking questions, and promote a culture of curiosity and creativity.
Interested candidates can send their applications via the link below. Please include job reference number 20-434.
Applicants should send:
their CV;
a letter of motivation (1 page max);
an example of their writing skills; and
contact details (including email address) of 2-3 referees who can provide details about your profile.
Closing date: 1 September 2020.