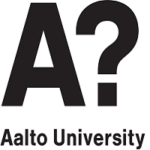 Aalto University is a community of bold thinkers where science and art meet technology and business. We are committed to identifying and solving grand societal challenges and building an innovative future. Aalto University has six schools with nearly 11 000 students and nearly 400 professors. Our campuses are located in Espoo and Helsinki, Finland.
The work will be completed at the Department of Mechanical Engineering in the Energy Conversion research group. The research work will be completed as part of a multidisciplinary team focusing on Large-Eddy Simulation (LES) of turbulent flows with applications in heat transfer, combustion, multiphase flow, and energy storage.
We seek researchers with interest and competence in some of the following topics: physics, fluid dynamics, mathematics, chemistry, computational engineering, computational fluid dynamics (CFD), molecular dynamics (MD), numerical methods, programming and data analysis. Basic fluid dynamics and physics understanding is a necessary prerequisite.
The projects involve the following topics.
1) CFD and/or MD of flows in porous media with relevance to catalytic processes in power-to-X applications (e.g. hydrogen and other synthetic fuels) and surface coating applications. The project involves both CFD and MD studies so some background in one of these topics is preferred along with physics background.
2) CFD of reactive flows near cool surfaces with relevance to greenhouse gas emission mitigation for synthetic fuels including hydrogen and methanol.
3) CFD of aerosols in turbulent flows in the context of airborne transmission of SARS-CoV-2 and other viruses.
4) CFD of two-phase flows with droplets and bubbles in energy and safety context.
Requirements
The applicant should have a good physics, mathematics or chemistry track-record with additional background knowledge in some of the following topics:
– Numerical methods in physics, mathematics and chemistry
– Computational fluid dynamics (CFD), simulation and modeling
– Matlab, Python, and other programming languages
– Molecular dynamics
The applicant for the position of Doctoral Candidate must have a Master's degree and must fulfill the requirements for doctoral students at the Aalto University School of Engineering.
Employment
The expected duration of doctoral studies is four years, but a contract is at first made for one year, and the extension depends on candidate's advancement in her/his studies and research. The post-doctoral positions are targeted for a period of 2 years. The salary is according to the salary system of Aalto University.
How to apply
Please, submit the applications online through the link provided below no later than August 7th 2020 including
Motivation letter explaining also which of the topics you apply for
CV
Certified copies of the completed degrees certificates and official transcripts of records, and their translations, if the originals are not in Finnish, Swedish or English
Proof of proficiency in Finnish, Swedish or English if the applicant is not a native speaker of them
Further information
For additional information on funding and contents of work, please contact Professor Ville Vuorinen (topics 1,3 and 4) and D.Sc.(Tech.) Ossi Kaario (topic 2). In questions regarding the recruitment process, contact the HR-coordinator Anna-Maija Harju. E-mails: firstname.lastname@aalto.fi.Interested?