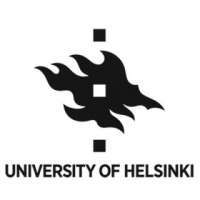 Two-year POST DOC position on systematics and evolution of Dung Beetles (both extant and subfossil) from Mascarene Islands at The Finnish Museum of Natural History.
Applications are invited for the position of a post-doctoral researcher in the Entomology Team of the Zoology Unit at The Finnish Museum of Natural History.
We are looking for a highly motivated candidate to join the research group of Dr. Sergei Tarasov and a broad network of collaborators from Deakin University (Melbourne), Universidade Federal de Mato Grosso (Brazil) and others. The successful candidate will work on a project, funded by the Academy of Finland, that focuses on the systematics of Mascarene dung beetles (Coleoptera: Scarabaeinae).
Mascarene Archipelago comprises three islands — Mauritius, Reunion and Rodrigues — with a unique diversity of dung beetles. It includes five extant endemic species but recent subfossil findings revealed 20+ extinct species distributed throughout Mascarenes. The successful candidate will revise Mascarene dung beetles taxonomically and will strive to address questions on diversity dynamics and causes of dung beetle mass extinction using phylogenetic approaches which integrate subfossils and genomics. This interdisciplinary project is an exciting opportunity to work on taxonomy, statistical modeling and evolution.
ABOUT YOU
The successful candidate should have a PhD in Biology, it is acceptable to be in the final phase of a PhD programme. A good publication record in peer-reviewed journals is essential. We are searching for an experienced and independent researcher.
ABOUT US
You will work together with the project's Principal Investigator and the collaborators, and will participate in the joint field trips to Mascarenes for collecting beetle material. You will be responsible for the taxonomic work, phylogenetic analyses, preparation of publications and presentation of the results at international conferences. The Finnish Museum of Natural History is host to a vibrant community of researchers in systematics and evolution.
This is a full-time position; available for 2 years from 1st of October 2020 (the starting date is negotiable though).
Are you interested?
Please leave your application, together with a short letter of intent (max 1 page) and your CV, through the University of Helsinki electronic recruitment system by clicking on Apply Link. Internal applicants (i.e. current employees of the University of Helsinki) can submit their applications through the SAP HR portal. The deadline for applications is 31.7.2020.
For more information, please contact the PI Sergei Tarasov, Curator of Coleoptera.
Contact details: sergei.tarasov@helsinki.fi
Lab Website: http://sergxf.wixsite.com/dungbeetles
Due date
31.07.2020 23:59 EEST