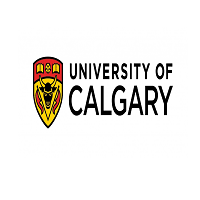 The Department of Community Health Sciences in the Cumming School of Medicine at the University of Calgary is accepting applications for a Postdoctoral Scholar in the areas of social/nutritional epidemilogy. The Postdoctoral Scholar will be supervised by Dr. Dana Olstad. Dr. Olstad is a Registered Dietitian who studies the impact of policy on socioeconomic inequities in dietary patterns and health. The successful candidate will work within a dynamic and leading team of researchers who are exploring novel means of understanding and intervening upon inequities in health and health-related behaviours, with a particular focus on diet quality.
Job Description:
The successful candidate will:
Be engaged in research full-time (1.0 FTE)
Conduct quantitative analyses to examine how social position shapes health and health-related practices, with a particular focus on diet quality
Work with large data sets linked to administrative health data including the Canadian Community Health Survey
Critically select and apply robust statistical and/or machine learning techniques
Critically evaluate the literature and be familiar with advanced public health theories and concepts
Develop theoretically-rich manuscripts for publication in peer-reviewed journals
Work independently
Apply to local, provincial and national funding competitions
Qualifications:
PhD (completed within the last 3 years) with a specialization in areas related to public health, nutrition, biostatistics, data science and/or epidemiology
Experience working in Statistics Canada's Research Data Centres
Excellent time management skills and able to work in a self-directed manner within an interdisciplinary environment
Advanced ability to use Stata and other statistical packages (e.g. R, SAS)
Strong team player
Excellent oral and written communication skills, especially in scientific writing
Strong track record of scholarly activities including publication of research findings in reputable peer-reviewed journals and conference presentations
Experience in applying for external grants and awards
Application Details:
Please send a single PDF document containing the following by August 21, 2020 to: Dr. Dana Olstad; dana.olstad@ucalgary.ca.
Cover letter describing relevant research experience, qualifications, research interests and career goals
CV
Sample of three relevant peer-reviewed publications
Names of 3 references
Additional Information
To learn more about postdoctoral scholar opportunities at the University of Calgary and all we have to offer, view our Postdoc Careers website. For more information about the Cumming School of Medicine visit Careers in the Cumming School of Medicine.
About the University of Calgary
The University of Calgary is Canada's leading next-generation university – a living, growing and youthful institution that embraces change and opportunity with a can-do attitude. Located in the nation's most enterprising city, the university is making tremendous progress on its Eyes High journey to be recognized as one of Canada's top five research universities, grounded in innovative learning and teaching and fully integrated with the community it both serves and leads. The University of Calgary inspires and supports discovery, creativity and innovation across all disciplines. For more information, visit ucalgary.ca.
To succeed as one of Canada's top universities, where new ideas are created, tested and applied through first-class teaching and research, the University of Calgary needs more of the best minds in our classrooms and labs. We're increasing our scholarly capacity by investing in people who want to change the world, bringing the best and brightest to Calgary to form a global intellectual hub and achieve advances that matter to everyone. For more information visit research.ucalgary.ca/postdocs.
About Calgary, Alberta
Calgary is one of the world's cleanest cities and has been named one of the world's most livable cities for years. Calgary is a city of leaders – in business, community, philanthropy and volunteerism. Calgarians benefit from the strongest economy in the nation and enjoy more days of sunshine per year than any other major Canadian city. Calgary is less than an hour's drive from the Rocky Mountains and boasts the most extensive urban pathway and bikeway network in North America.
The University of Calgary recognizes that a diverse staff/faculty benefits and enriches the work, learning and research experiences of the entire campus and greater community. We are committed to removing barriers that have been historically encountered by some people in our society. We strive to recruit individuals who will further enhance our diversity and will support their professional success while they are here. We encourage all qualified applicants to apply, however preference will be given to Canadian citizens and permanent residents of Canada.