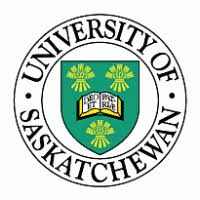 Applications are invited for a postdoctoral fellowship with the Rural Dementia Action Research (RaDAR) Team based at the University of Saskatchewan. Under the supervision of Principal Investigator Dr. Debra Morgan, the postdoctoral fellow will lead and collaborate on projects related mainly to administrative health datasets.
As a member of RaDAR, the successful candidate will have the opportunity to expand their understanding of rural dementia care issues and their knowledge related to large provincial health-related datasets. The proposed research is linked to a 5-year Canadian Consortium on Neurodegeneration in Aging grant and a 7-year CIHR Foundation grant (PI Morgan).
Nature of Work: 
The position will involve working closely with the RaDAR team and senior research staff at the Saskatchewan Health Quality Council to design, conduct, interpret, and publish research related to the defined research areas.
The candidate will identify a particular area of interest to lead within the team's ongoing administrative health data research program. In addition the candidate will assist with the research activities of RaDAR collaborators in Saskatchewan and other provinces; grant-related activities; and preparation of research reports and manuscripts for publication. The candidate will have the opportunity to undertake advanced statistical analysis, apply advanced study design and statistical methodologies to novel research problems, and produce output with advanced level of interpretation.
This post-doctoral fellowship initially will be a remote working fellowship as all University of Saskatchewan buildings are closed with limited access to staff and faculty. A laptop and other necessities for remote working will be provided for the candidate's use, and support provided for remote campus access.
Typical Duties or Accountabilities:
Design, conduct, interpret, and publish research related to administrative health data
Conduct literature searches and synthesize knowledge
Prepare conference presentations
Prepare reports and peer-reviewed publications
Attend and actively participate in meetings on a regular basis
Qualifications
Education: : 
At minimum, candidates will hold a recent PhD (less than 5 years) in a health discipline, psychology, sociology, community health and epidemiology, biostatistics, public policy, public health, or related discipline.
Experience: 
The successful candidate will have a strong background in quantitative research. The candidate must have a demonstrated record of research productivity (published journal papers) or substantial experience with manuscript preparation. Candidates will be comfortable working closely with other researchers, support personnel, and students in a collaborative research environment.
The intent of this position is to build capacity in dementia-related administrative health data research and to support development of a career path in this area. Therefore it would be an asset for the candidate to have experience in working with large datasets, health-related or dementia research, and rural or health delivery issues.
Skills: 
Candidates must have excellent skills in the use of statistical software such as SPSS, STATA, SAS, or R. The candidate must possess highly developed organizational, communication, and interpersonal skills. Fluency in written and oral English communication is required. Candidates must be self-directed with respect to organizing workloads, setting goals, meeting deadlines, and working independently as well as collaboratively.To Apply:
Interested applicants must include the following in their application: 1) cover letter demonstrating qualifications relevant to the postdoctoral position, most significant research accomplishments, research interests, and career goals; 2) curriculum vitae; 3) contact information for three references; and 4) at least one first author publication.
Send your application to Dr. Debra Morgan: debra.morgan@usask.ca
---
The University believes equity, diversity, and inclusion strengthen the community and enhance excellence, innovation and creativity. We are dedicated to recruiting individuals who will enrich our work and learning environments.
We are committed to providing accommodations to those with a disability or medical necessity. If you require an accommodation in order to participate in the recruitment process, please notify us and we will work together on the accommodation request.
The University of Saskatchewan's main campus is situated on Treaty 6 Territory and the Homeland of the Métis. We pay our respects to the First Nations and Métis ancestors of this place and reaffirm our relationship with one another. Together, we are uplifting Indigenization to a place of prominence at the University of Saskatchewan.