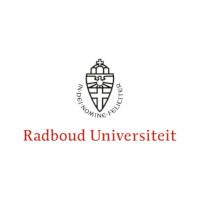 The Department of Mathematics is seeking an outstanding, highly motivated PhD candidate for a research position in the general area of analysis and geometry on manifolds, index theory, noncommutative geometry and group and representation theory. The PhD project will be supervised by Dr Peter Hochs. The precise project will depend on the candidate's interests and experience.
We will support you through the PhD process to engage in excellent research, participate in international meetings and develop teaching skills that will equip you for a career in either academia or industry. Applicants should be available to start the PhD by January 2021 at the latest, and may start as early as October 2020 (the earlier, the better). This position has a light teaching load, and upon successful completion, you will be awarded a PhD from Radboud University.

We welcome applications from candidates with an excellent academic track record, and demonstrable experience, such as a Master's thesis, in at least one of the areas mentioned above. Members from groups that are underrepresented in Science, Technology, Engineering and Mathematics disciplines are particularly encouraged to apply.
We ask
You hold a Master's degree in mathematics, or you are on track to obtain one before the start of the project.
You have experience in one or more areas relevant to this position, as evidenced by courses followed and your Master's thesis.
You have excellent written and oral communication skills.
You are a highly motivated, enthusiastic, critical, creative and pro-active individual.
You are capable of working in a team as well as independently.
We are
The Department of Mathematics at Radboud University in Nijmegen, the Netherlands is part of the Institute for Mathematics, Astrophysics, and Particle Physics in the Faculty of Science. The department represents a broad range of areas, including pure and applied analysis, algebraic geometry and topology, number theory, functional analysis, mathematical physics, non-commutative geometry, special functions and applied stochastics.
The Department of Mathematics has a friendly and welcoming atmosphere. There are regular research seminars, a range of specialist lectures and a number of informal events throughout the year.

Radboud University
We want to get the best out of science, others and ourselves. Why? Because this is what the world around us desperately needs. Leading research and education make an indispensable contribution to a healthy, free world with equal opportunities for all. This is what unites the more than 22,000 students and 5,000 employees at Radboud University. And this requires even more talent, collaboration and lifelong learning. You have a part to play!
We offer
Employment: 32 – 40 hours per week.
A maximum gross monthly salary of € 3.061 based on a 38-hour working week (salary scale P).
In addition to the salary: an 8% holiday allowance and an 8.3% end-of-year bonus.
Duration of the contract: you will be appointed for an initial period of 18 months, after which your performance will be evaluated. If the evaluation is positive, the contract will be extended by 2.5 years.
The intended start date is 1 October 2020.
You will be able to make use of our Dual Career Service: our Dual Career Officer will assist with family-related support, such as child care, and help your partner prepare for the local labour market and with finding an occupation.
Are you interested in our excellent employment conditions?
Would you like more information?
For more information about this vacancy, please contact:
Dr. Peter Hochs, Assistant Professor
Email: p.hochs@math.ru.nl
Apply directly
Please address your application to Dr. Peter Hochs and submit it, using the application button, no later than 31 August 2020, 23:59 Amsterdam Time Zone.

Your application should include the following attachments:
Cover letter.
Your CV.
A transcript of Records of Bachelor's and Master's degrees.
An abstract of Master's thesis, even if it is not yet completed.
Contact details, including email address, of an academic reference, ideally your Master's thesis supervisor.
Interviews will probably be held in September 2020.
We drafted this vacancy to find and hire our new colleague ourselves. Recruitment agencies are kindly requested to refrain from responding.