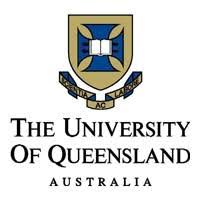 The Queensland Alliance for Environmental Health Sciences (QAEHS) is a multidisciplinary research Centre committed to world-class research across the environment health sciences. These include environmental toxicology, epidemiology, microbiology, health risk assessment and communication, and state-of-the art monitoring and analytical technologies to quantify emerging environmental health risks.
QAEHS is funded by Queensland Health and The University of Queensland and works closely with Queensland Health to develop the Centre's research directions. QAEHS pursues research excellence through competitively funded research, as well as government and industry consultancies, and has a successful track record in interdisciplinary collaborative research with international and other Australian institutions.
The award
Increasing recognition of new chemical hazards, or chemicals of emerging concern (CECs), in the environment has led to heightened public awareness and expectations of more stringent regulation. CECs can include substances that have been present in the environment for some time but whose presence and significance are only now being recognised. An example of one group of CECs that will be addressed through this project is the problematic persistent environmental contaminants, per- and polyfluoroalkyl substances (PFASs). As a result of continuous historic use of PFAS-containing products, coupled with their physico-chemical properties, PFAS are ubiquitous in environmental systems with some instances of heavily polluted sites. This has led to concern regarding adverse impacts on human and environmental health.
The drive to limit exposure to CECs has prompted global efforts to develop both advanced sampling approaches and technologies for more comprehensive detection and in-depth characterisation of these chemicals in environmental systems. More representative sample collection, better data and characterisation of CECs will inform effective remediation strategies and improved environmental and health protection.
Opportunities exist for an outstanding PhD candidate to work on one or more innovative aspects of this wider project. The two key aims of the project are:
develop and validate a robust, modular suite of quantitative passive sampling monitoring technologies to provide time integrative sampling of aquatic systems, such as groundwater, for a wide range of CECs;
develop analytical methodologies (i.e. LC-MS and GC-MS), both target and non-target (HRMS), capable of addressing a wide range of CEC contaminants in humans and the environment.
The outcomes of the project is expected to:
Provide cost-effective quantitative approaches that allow sensitive, time integrative monitoring of a wide range of CECs, thereby facilitating study of their fate and transport, including transformation products in the environment;
Yield representative spatial and temporal data across Australia, enabling reliable prediction of chemical fate and distribution and exposure risks for CECs in dynamic systems and facilitating effective remediation and treatment.
This project forms part of an international grant that seeks to build a systematic framework for addressing the challenges of CEC contamination and exposure assessment, and aims to provide the necessary tools for the characterisation and quantitation of these contaminants. The successful student would be part of a vibrant international research group focusing on these challenges, supervised by Dr Sarit Kaserzon (QAEHS), Professor Kevin Thomas (QAEHS) and overseas collaborators, such as Prof Chris Higgins, Colorado School of Mines (US).
Selection criteria
The ideal candidate will have a Masters degree in Environmental Science, Analytical Chemistry, Chemical Engineering, Environmental Engineering, Physical Chemistry or similar background. The project will also be relevant to candidates who hold a 1st Class Honours or have significant industry experience.
As a pre-requisite, the candidate will be expected to have a high level of proficiency with wet chemistry sample preparation techniques and use of analytical instruments such as Liquid Chromatography Mass Spectrometry (LC-MS), Gas Chromatography Mass Spectrometry (GC-MS) and/or HRMS instruments.
To be eligible to apply, you must also meet the entry requirements for Higher Degrees by Research at UQ. Please visit the Graduate School's website.
The selected student should ideally be available to commence candidature at the start of research quarter 4 2020 (October 2020) and be on-shore in Australia at the time of applying. Both domestic and international students who are currently in Australia are eligible to apply.
Remuneration
The 2020 Research Training Program (RTP) living allowance stipend rate is AUD$28,092 per annum (indexed annually), which is tax-free for three years with two possible extensions of up to 6 months each in approved circumstances (conditions apply). Click here further information on this scholarship.
International candidates will be able to apply for a tuition fee waiver and overseas health cover as part of the package. The successful candidate will receive a scholarship top-up of $5,000 per annum (for three years) from QAEHS. QAEHS also offers an annual travel scholarship scheme that HDR students can apply to for overseas and Australian conference travel. An additional $5,000 per annum scholarship top-up (for three years) may be available for exceptional candidates.
Enquiries
For further information, please contact Dr Sarit Kaserzon at k.sarit@uq.edu.au. Please cc all correspondence to qaehsadmin@uq.edu.au.
How to apply
Please discuss your interest in this opportunity and your prior research experience with Dr Sarit Kaserzon k.sarit@uq.edu.au or Prof Kevin Thomas kevin.thomas@uq.edu.au in the first instance. If invited to do so, please visit the UQ Graduate School website and follow the instructions on how to apply. Please do not click the apply button.
Advertised: 17 Jul 2020
Applications close: 17 Aug 2020 (11:00 PM) E. Australia Standard Time