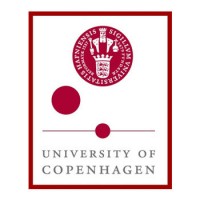 The University of Copenhagen is establishing the Social Science Data Lab as part of a university-wide effort to enhance and extend the use of digital methods and data science across all faculties. The Social Science Data Lab will service researchers from The Faculty of Social Sciences.
The aim of the Lab is to help researchers better integrate computational research tools in research projects, and it is currently being established. The project is part of a four-year grant from the University of Copenhagen, and the Lab will run for the duration of this grant. The Lab will be hosted at the Center for Social Data Science (SODAS), a vibrant existing research environment for computational social science.
Job description
The Lab will service The Faculty of Social Sciences, which employs about 600 full-time researchers, many of whom use digital and computational tools, ranging from specialized uses of machine learning models to manual collection of online data and database design.
The job will offer the chosen applicant a chance to do independent research and work in close collaboration with a wide variety of research projects, as well as the possibility to contribute at all stages of the research process from operationalization, data collection to analysis. The work requires the chosen applicant to work on specialized application of data analytical skills, as well as to help researchers collect data from databases, web scraping etc.
The job is a research position, consisting of around 40 pct. dedicated own research time, and the remaining 60 pct. contributing to research projects at the Lab. This latter research work consists mainly of the following two functions:
Help establish the lab and develop it into a vibrant environment for researchers to develop their skills and research project to make better use of the possibilities offered by digital technologies. This will take the form of facilitating and/or conducting courses for researchers in, for example, database design and use/SQL, basic data analysis in R or Python, and data collection using API's, web scraping etc.
Help individual researchers and research groups design and use computational research tools in relation to specific research projects. This will include individual consultations as well as giving advice on relevant sources (e.g. online courses) for researchers to develop their own skills. Instruction of student assistants on teaching tasks as well as those working on data collection from research projects will also be part of the job.
Variants of these positions are being set up across the university, and the position will involve coordination and cooperation with these other Data Labs.
Required qualifications
We expect you to have a Ph.D. in a relevant field (e.g. computer science, data engineering, data science, or computational social science) and some relevant job experience, although newly graduated candidates will also be considered.
You will need to demonstrate experience with a range of the following competencies, and an openness to engage in any that you may not have yet:
experience with collecting and processing data through your previous work positions, and knowledge of a variety of database solutions
fluency in one of Python and/or R, and have a good knowledge of at least one general programming language (e.g. C# or Python).
familiarity with JSON, XML, MySQL, Git, and regular expressions.
experience with web scraping and APIs for data collection
interest in participating in developing the Lab and taking responsibility for your own work
experience with statistics and/or natural language processing is considered an advantage but is not a prerequisite.
Salary and conditions of employment
Salary and terms of appointment will be in accordance with an agreement between the Danish Ministry of Finance and the Danish Confederation of Professional Associations (AC). The annual salary for postdoctoral researchers is within the range DKK 415.000 – 437.000 (EUR 55,000 – 57,900 app.). The University will also pay a monthly contribution to your pension fund corresponding to 17.1 % of your salary. Negotiation for additional supplements will be possible. Working hours are 37 hours per week
The employment runs from October 1st 2020 until December 31st, 2023.
An agreement between The Danish Ministry of Finance and the Danish Confederation of Professional Associations (AC) makes it possible for international researchers employed by the University to achieve a pension exemption, whereby the pension contribution will be paid out as salary. For more information about the different pension schemes, please see https://ism.ku.dk/salary-tax-pension/. A special tax scheme is offered to researchers recruited abroad, https://ism.ku.dk/salary-tax-pension/
If you consider applying from abroad, you may find useful information on how it is to work in Denmark and at UCPH here: http://ism.ku.dk ​​http://www.nyidanmark.dk/en-us/frontpage.htm and https://www.workindenmark.dk
Application
The application shall be submitted in English and include a CV, a short motivation letter (maximum 1 page), a copy of the doctoral certificate, a publication list, and a maximum number of three scientific publications, at least two of which are international journal articles.
Application procedure
After the application deadline, the Head of department selects applicants for assessment on the advice of the Appointment Committee. All applicants are notified whether their application has been accepted for assessment. The Head of department subsequently appoints an expert assessment committee tasked with carrying out an assessment of the selected applicants for the specific post. Selected applicants are notified of the composition of the committee and each applicant has the opportunity to comment on the part of the assessment that relates to the applicant.
Additional information can be obtained from SODAS center director, Professor David Dreyer Lassen at ddl@sodas.ku.dk.
Further information about the application procedure is available from HR South City, e-mail: hrsc@hrsc.ku.dk, please refer to ID 211-0466/20-2I
Apply electronically by clicking 'APPLY NOW' below or via this advertisement found on http://employment.ku.dk/.
Deadline for applications is 1st of August 2020
We wish to reflect the diversity of society and welcome applications from all qualified candidates regardless of personal background.