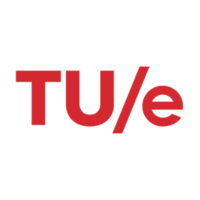 The PhD candidate will work within the international ITEA research project SMART in cooperation with industrial partners from Netherlands and Canada. The general goal of the project is to enable safety of all road traffic participants by intelligent transportation systems using an intelligent multi-camera network and empowered with computer vision and Deep Learning. The PhD candidate will perform research with potential deployment of results in industrial products of Esri, Sweco, ViNotion and CycloMedia.
The goal of the PhD candidate is to research and develop efficient algorithms for pedestrian/bicyclist/vehicle recognition, while tracking and re-identification these objects over the multi-camera network. Based on this data, abnormal traffic behaviour events should be detected by an automated algorithm. The surveillance cameras will be applied at several busy intersections in some European cities. An interesting challenging target for the research is the detection of traffic anomalies that have not been seen before, so that the algorithm cannot be trained for them in advance. The final goal is to insert the tracked, re-identified traffic objects into a dynamic 3D model of the intersection.
Job requirements
The PhD candidate should have a MSc degree in Electrical or Computer Engineering and will be hired as a doctoral student in the Signal Processing Systems/VCA group for a 4-year period. The candidate should have strong background knowledge in image processing domain and excellent programming skills with some experience in C/C++ and/or the Pytorch environment. More specifically, the candidates should have experience in object detection, tracking and classification. Experience with anomaly detection on large set of data is highly desired. Knowledge of deep learning algorithms is a prerequisite. Candidates should be fluent in English academic writing, should have good communication skills and should be able to cooperate in a multidisciplinary team.
Conditions of employment
Challenging job in a dynamic and ambitious university and a stimulating internationally renowned research environment;
Full-time temporary appointment for 4 years;
Gross salary between € 2.395,00 and € 3.061,00;
Extensive package of fringe benefits (e.g. excellent technical infrastructure, the possibility of child care and excellent sports facilities);
Information and application
The PhD student will be working in the Video Coding Architecture group within the Department of Electrical Engineering at TU/e. The Department of Electrical Engineering is one of the nine departments of the Eindhoven University of Technology and provides BSc and MSc programs in Electrical Engineering. The department has nine research groups and has research collaborations with other departments at the Eindhoven University of Technology as well as with a large number of other universities and companies, both within The Netherlands and internationally. The Electrical Engineering faculty has approximately 300 employees and 1000 students. 
For more information about the advertised position, please contact:
Prof.ir. Peter H.N. de With (P.H.N.de.With[at]tue.nl )
Dr.ir. Egor Bondarev (e.bondarev[at]tue.nl )
Information
Application
If interested, please use 'apply now'-button at the top of this page. You should upload the following: a detailed curriculum vitae, a letter of motivation and portfolio with relevant work. Please keep in mind; you can upload only 5 documents up to 2 MB each!
a cover letter explaining your motivation and suitability for the position;
a detailed Curriculum Vitae (including a list of publications and key achievements in research project(s));
contact information of two references;
copies of diplomas with course grades;