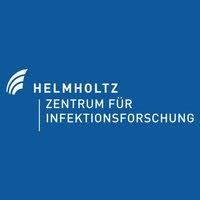 The goal of our project is the development of algorithms and computer-aided methods to analyze multi-omics datasets (including single cell RNA sequencing data) from patients, to identify crucial molecules in determining disease phenotypes, which can be used as therapeutic targets for personalize medicine in infection research. The methods that we employ or develop in our research are related to the fields of machine learning and systems genetics.
The lab is one of the key members of the Human Functional Genomics Project, , and has piloted the first functional genomics study in large human cohorts (Li et al, Cell 2016; Li et al, Nat Med, 2016, Bakker et al, Nat Immunol, 2018) and collaborates locally, nationally and internationally with biologists, immunologist and medical experts.Prerequisite:
Master's Degree/Diploma in bioinformatics/biology/statistics/computer science/physics, or a comparable discipline; Experience with advanced statistics is a plus
Excellent English communication skills (written and spoken)
Ability to work independently and as part of an international team
Skills in computer programming (e.g. R, JAVA, Python), experience with different operating systems (Linux, Windows)
Excellent communication and reporting skills
The CiiM is a joint venture of the Helmholtz Centre for Infection Research (HZI) and the Hannover Medical School (MHH). The department BIIM is located at the TWINCORE – Centre for Experimental and Clinical Infection Research in Hannover, Germany.
Starting date: As soon as possible – Initial contract for 3 years
Employer: Helmholtz Centre for Infection Research (HZI)
Salary: alike TVöD E13 (50%) with the possibility of an additional payment of 25% for under-resourced subjects
Location: TWINCORE, Hannover, Germany
Probation period: 6 months
Closing date: 15 October 2020
Application: Applicants are required to complete the online application form here: https://hzi.opencampus.net/ (Please choose Application HZI Jobs and select 100/2020 in the required field).
For more details regarding the position, please contact Prof. Dr. Yang Li via email: yang.li@helmholtz-hzi.de.
Further information about the CiiM can be found on our website: www.helmholtz-hzi.de/en/the-hzi/locations/centre-for-individualised-infection-medicine/about-ciim/
In case of any problems with the online application system, please contact the Graduate School at HZIGrad.School@helmholtz-hzi.de.
This research center is part of the Helmholtz Association of German Research Centers. With more than 42,000 employees and an annual budget of over € 5 billion, the Helmholtz Association is Germany's largest scientific organisation.