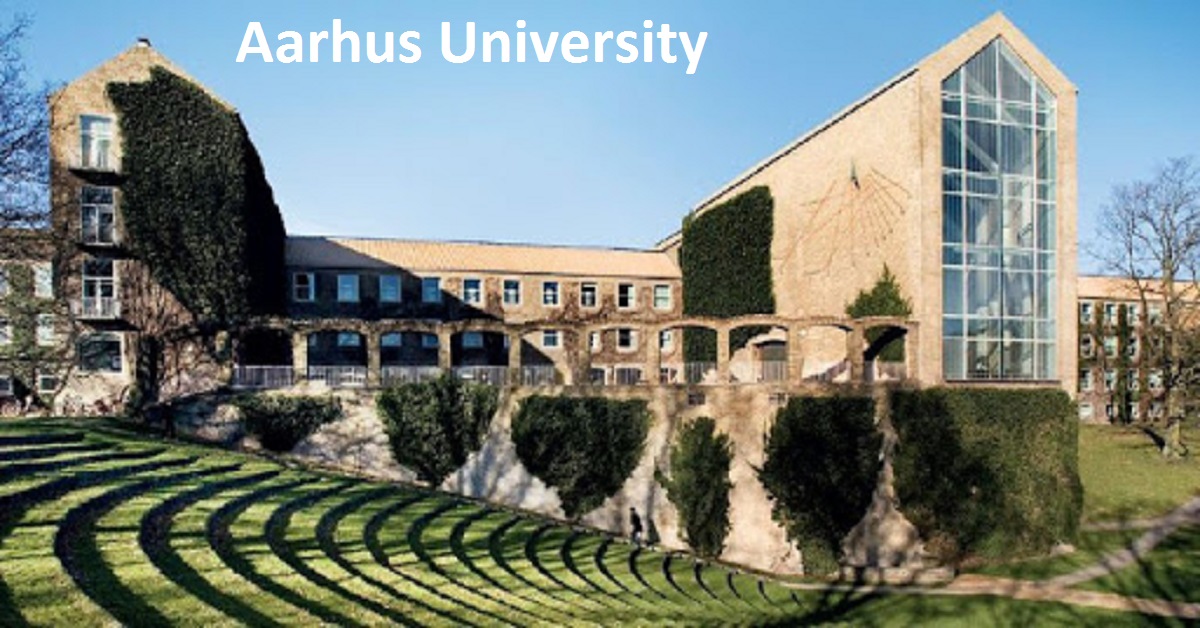 The Center for Functionally Integrative Neuroscience (CFIN), Department of Clinical Medicine at Faculty of Health at Aarhus University invites applications for two positions as Postdoc in the field of Integrative Neuroscience. You will ideally begin the position in the first half of 2021, with some flexibility. The initial appointments are one-year full-time positions, but an extension for up to five years is intended, pending on an evaluation.
The postdoctoral positions will open in collaboration with the Welcome Trust Centre for Integrative Neuroimaging in Oxford University, and they will be funded by an ERC Starting Grant and a Novo Nordisk Emerging Investigator Grant.
Research Environment at CFIN
CFIN is an international and strongly multidisciplinary research centre at Aarhus University Hospital located at the department for clinical medicine. CFIN has a state-of-the-art neuroscience facility including a 306 channel TRIUX MEG system (Elekta Neuromag), MRI systems (Siemens TimTrio 3T, magnetom Skyra 3T), PET, TMS, EEG, eye-tracking, olfactometer, and more.
We provide access to state-of-the art infrastructure, a competitive salary, a stimulating international research environment, opportunities to travel and interact with our collaborators in Oxford, Beijing and Copenhagen, free Danish classes (if desired), and a friendly environment with an excellent work-life balance. We are located at the heart of a beautiful campus in the centre of Aarhus surrounded by green areas and lakes, five minutes away from the beach on a bike, and within reach of beautiful forests and other opportunities for outdoor activities. Aarhus is also a young, vibrant, costal city with world-class venues for art, music and culture.
About the research projects and your job responsibilities
The positions are related to two different projects:
Complex perception and behaviour are underpinned by multiple parallel and interacting neural processes. For example, the feeling of pain emerges from the interaction between the ascending nociceptive information from peripheral sensors and top-down processes related to attention, expectancy, etc. At a later stage, this feeling spreads through the brain, forming memories and guiding decision making. Based on previous work on decoding analysis and brain network modelling, this project will seek the development of cutting-edge machine learning and signal processing techniques to separate the underlying components of the signal as measured by non-invasive electrophysiology, in a way that the resulting decomposition is relevant to the behaviour under study (e.g. pain processing or decision making). For this purpose, you will work with (and develop) statistical models in the frontier between supervised and unsupervised learning. There will also be opportunities to interact with the pain research groups in Aarhus University, Oxford University and the Chinese Academy of Sciences to apply these models to data from different pain experiments.

How can we effectively relate the brain dynamics of stimulus processing to individual behavioural or clinical traits? That is, given a set of subject-specific models of stimulus processing, we will consider how to use these to predict phenotypic information. For this, we will develop innovative (supervised) machine learning approaches to deal with unorthodox predictive features, which here are not just numerical values but complex models of brain activity and stimulus processing. You will be in close collaboration with Steve Smith's group in Oxford, with the idea of applying these techniques to the UK Biobank
You will report to the Head of Department.
Your competences
You have academic qualifications at PhD level, preferably within one or more of the following areas computational neuroscience, computer science, or a related discipline (e.g. physics/biophysics, mathematics, engineering).
Demonstrated skills in computational modelling, data analysis and programming are important.
Proficiency with Matlab and Python is beneficial as well as experience analysing electrophysiological data and fMRI will be appreciated.
A high level of written and spoken English is essential.
As a person, you are ambitious, self-driven and possess good communication and interpersonal skills, since you are expected to coordinate and be involved in other collaborative projects.
In order to be assessed as qualified for a Postdoc position, you must meet these academic criteria.
Questions about the position
If you have any questions about the position, please contact Associate professor Diego Vidaurre at dvidaurre@cfin.au.dk .
Your place of work will be the Center of Functionally Integrative Neuroscience, Nørrebrogade 44, DK-8000 Aarhus C, Denmark.
Terms of employment
Application
Your application must include the following:
Motivated application
Curriculum Vitae
Diploma
A list of publications
A teaching portfolio. We refer to Guideline on the use of teaching portfolios
A maximum of five of the publications of greatest relevance to the job may be submitted
References/recommendations can be uploaded separately in the e-recruitment system
Template for applicant – postdoc must be completed and uploaded under 'Extra documents'
We refer to the faculty's Guidelines for applicants.
The assessment committee may decide to include non-submitted material in its statement. In such cases, you will be informed and obliged to submit material, unless your application is withdrawn.
All interested candidates are encouraged to apply, regardless of their personal background.
International applicant?
Aarhus University offers a broad variety of services for international researchers and accompanying families, including relocation service and career counselling to expat partners. Please find more information about entering and working in Denmark here. Aarhus University also has a Junior Researcher Development Programme. You can read more about it here.
The application must be submitted via Aarhus University's recruitment system, which can be accessed under the job advertisement on Aarhus University's website.
Questions about the position?
Diego Vidaurre HencheAssociate professor, Department of Clinical Medicine – Center of Functionally Integrative Neurosciencedvidaurre@cfin.au.dk
Questions about application and proces?
HE Administrative Centre – Health HR+4520681396emply.he.hr@au.dk