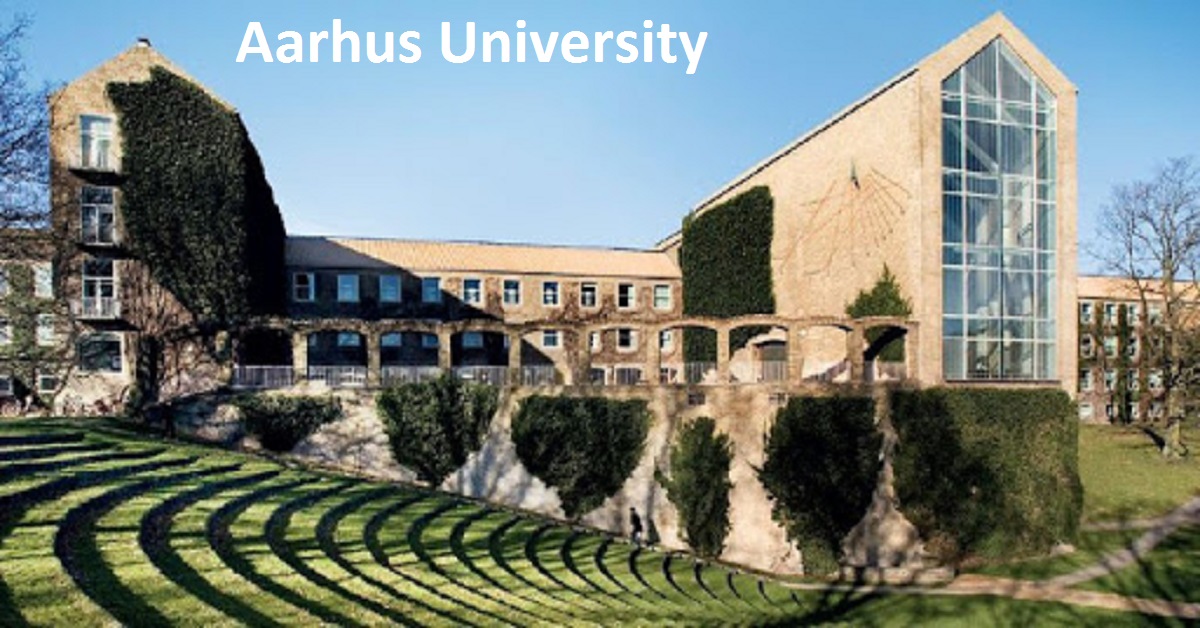 Applications are invited for a postdoc position offering applicants an exciting opportunity to join a new interdisciplinary research project entitled "Methane a sign of life – what drives its dynamics on Mars?".
The position is for 2 years and is available from 1 March 2021, or as soon as possible hereafter.
Job description/research project/research area
The interdisciplinary Marsgroup at the Departments of Biology and Chemistry at Aarhus University is opening a joint position for a Postdoctoral researcher, who will have a leading role in studying the interaction between methane and abrading minerals in order to understand the cycling of methane on Mars as well the formation of organic chemicals based on this interaction.
The dominant source of methane on Earth is biological and thus a sign of life. Therefore, the discovery of methane in the Martian atmosphere has been sensational and attracted a lot of attention both within the science community and in the public. Since its discovery, we have learned that the concentration of methane on Mars is very dynamic and follows an annual cycle with relatively high concentration during Martian summer and low concentrations during winter. The drivers behind this pattern remain enigmatic as photochemistry that stands behind most atmospheric processes in the Martian atmosphere is too slow to explain the rapid decline.
This project will determine the role of wind-driven erosion caused by Martian sand storms using a combination of simulation chambers and advanced spectroscopy. A postdoc working on this project will make significant new contributions to our understanding of the mechanisms behind the production and degradation of organics on the red planet.
We are looking for a talented and motivated Postdoctoral Researcher with background in spectroscopy. The project is funded by the Villum Foundation as part of the explorative Villum experiment programme, and will be carried out in close collaboration with senior members of the Marsgroup that have backgrounds in microbiology, chemistry, geology and spectroscopy.
Your profile
Applicants should hold a PhD degree in spectroscopy or related fields
Strong expertise within experimental work
Excellent oral and written communication skills in English
Capacity for and strong interest in interdisciplinary teamwork
Skills of working on several project simultaneously
Ability to work both independently and within a research team.
Who are we / The department
The appointee will be affiliated to the Department of Chemistry and the Department of Biology.
The SurfLab of assoc. Professor Tobias Weidner at the Department of Chemistry that will host the post doc is internationally recognized for research excellence studying interfaces that play a deciding role in many aspects of modern chemistry and material science – catalysis, adhesion, sensing, nucleation are all processes driven by interfaces using state of the art spectroscopic methods including UV-Vis fluorescence, FTIR spectroscopy and Raman spectroscopy as well as ultrafast laser based spectroscopy.

The Section for Microbiology at the Department of Biology is one of Europe's leading research environments for microbial ecology, where we study microbial physiology, evolution, ecology, and biogeochemistry. The development and integration of microbiological, molecular biological and biogeochemical methods, micro sensor technology, and physical-chemical analyses has contributed to the strong research profile of the section in microbiology and microbial ecology.
The Marsgroup is associated with the Stellar Astrophics center (SAC) (https://phys.au.dk/sac/) a Centre of Excellence funded by the Danish National Research Foundation for a ten-year period (2012-2022). The purpose of the Stellar Astrophysics Centre is to study the stars and their planetary systems based on a comprehensive strategy that seeks to produce a complete picture of the structure, atmosphere and magnetic activity of the stars and the planets in their orbit and The Aarhus Space Center that is about to being founded.

The working language is English, and we welcome applications from men and women of all backgrounds. Read about the Danish work-life balance, special opportunities for junior researchers, and the services available when relocating to Aarhus University at https://international.au.dk/research/. The campus of Aarhus University is located in a beautiful park close to the city centre (population 300.000).
The successful candidate is offered:
A diverse and exciting position in an international working environment.
Access to a welldeveloped research infrastructure at the departments and at the campus. On Campus the applicant will have access to a stateof-the-art research infrastructure, including ultrafast laser and synchrotron facilities, a wide variety of optical and mass spectrometers, as well as excellent mechanical, electronics and glassblower workshops.
A research climate inviting lively, open and critical discussion within and across different fields of research.
A possibility to get involved in supervising BSc, MSc and PhD student projects.
A working environment with teamwork, close working relations, networking and social activities among young scientists.
A workplace characterized by professionalism, equality and a healthy worklife balance.
Place of work
The place of work is Aarhus University, Department of Chemistry, Langelandsgade 140, Aarhus, 8000 Denmark.
Further information
Further information about the position may be obtained from: Kai Finster, +45 5124 0515, kai.finster@bio.au.dk; Jan Thøgersen, +45 8715 5928, thogersen@chem.au.dk; Tobias Weidner, +45 9350 8509, weidner@chem.au.dk.
Application procedure
Shortlisting is used. This means that after the deadline for applications – and with the assistance from the assessment committee chairman, and the appointment committee if necessary, – the head of department selects the candidates to be evaluated. All applicants will be notified whether or not their applications have been sent to an expert assessment committee for evaluation. The selected applicants will be informed about the composition of the committee, and each applicant is given the opportunity to comment on the part of the assessment that concerns him/her self. Once the recruitment process is completed a final letter of rejection is sent to the deselected applicants.
Letter of reference
If you want a referee to upload a letter of reference on your behalf, please state the referee's contact information when you submit your application. We strongly recommend that you make an agreement with the person in question before you enter the referee's contact information, and that you ensure that the referee has enough time to write the letter of reference before the application deadline. Unfortunately, it is not possible to ensure that letters of reference received after the application deadline will be taken into consideration.
Formalities and salary range
Natural Sciences refers to the Ministerial Order on the Appointment of Academic Staff at Danish Universities under the Danish Ministry of Science, Technology and Innovation.
The application must be in English and include a curriculum vitae, degree certificate, a complete list of publications, a statement of future research plans and information about research activities, teaching portfolio and verified information on previous teaching experience (if any). Guidelines for applicants can be found here.
Appointment shall be in accordance with the collective labour agreement between the Danish Ministry of Finance and the Danish Confederation of Professional Associations. Further information on qualification requirements and job content may be found in the Memorandum on Job Structure for Academic Staff at Danish Universities.
Salary depends on seniority as agreed between the Danish Ministry of Finance and the Confederation of Professional Associations.
All interested candidates are encouraged to apply, regardless of their personal background. Research activities will be evaluated in relation to actual research time. Thus, we encourage applicants to specify periods of leave without research activities, in order to be able to subtract these periods from the span of the scientific career during the evaluation of scientific productivity.
Aarhus University offers a broad variety of services for international researchers and accompanying families, including relocation service and career counselling to expat partners. Read more here. Please find more information about entering and working in Denmark here.
Aarhus University also offers a Junior Researcher Development Programme targeted at career development for postdocs at AU. You can read more about it here.
The application must be submitted via Aarhus University's recruitment system, which can be accessed under the job advertisement on Aarhus University's website.
Questions about the position?
Tobias WeidnerAssociate professor, Department of Chemistryweidner@chem.au.dk
Questions about application and proces?
Nat-Tech Administrative Centre – Nat-Tech HR+4593522295Nat-Tech.HR.Emply@au.dk